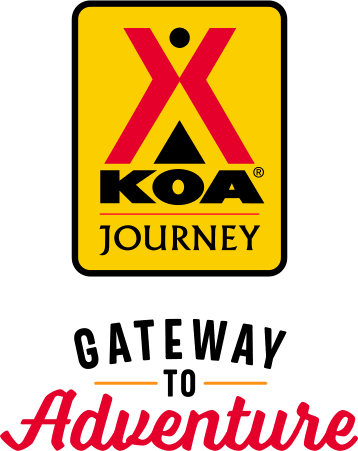 KOA Journey Campgrounds
KOA Journey campgrounds are the perfect oases after a day on the road. Whether it's along the way or a quick getaway, they've got you covered. Located near the highways and byways of North America with long Pull-thru RV Sites, they deliver convenience to the traveling camper. Pull in, ease back and take a load off.
KOA Journeys Feature:
Pull-through RV Sites with 50-amp service
Premium Tent Sites
Well lit after hours check-in service
Jun 27, 2021
Friendly staff super clean facilities all this and located just nine miles from the Mesa Verde park entrance and close to many other outdoor activities
Jun 26, 2021
Be prepared for a Dusty Stay, this place is all base Gravel=Dust. The campsites in my area is a shared common area where you and you're neighbor face each other. When I checked in I asked about a "end site" I was told it was "all booked up" not true there were empty sites all over the place including a end sites for our entire stay. Nothing special about this KOA it's just a basic campground.
Jun 26, 2021
The staffs, a man and a woman made it sounded like an apocalypse when I popped up my tent in front of my motorhome. I stayed at about 20 KOA already; logging and reserving through the same site. No one had a problem until this last one. If I was not allowed to do so and had to get a tent site I would be very happy to do so and pay for it. They did not have to approach me that way.
Jun 26, 2021
Very clean and quiet. We will be back.
Jun 25, 2021
We had a great time. Staff was very friendly. The kids loved the pool!
Jun 25, 2021
We had a great cabin!
Jun 25, 2021
We often stay at KOAs when they are available. First time at the Cortez location. Very nice and helpful staff. RV sites are convenient and comfortable. The restroom and shower facilities are good but very crowded at times and sometimes a waiting line.
Jun 24, 2021
Enjoyed everything about our stay. Clean restrooms, plenty of washers and dryers at a reasonable price. Would stay again.
Jun 24, 2021
Very clean! Love the camper kitchen.
Jun 24, 2021
Hots were great, very helpful
Jun 24, 2021
Very friendly staff. Clean bathrooms, HUGE dog park. We had a great stay!
Jun 24, 2021
We were pulling up to the office to register and immediately the owner was rude and told us to slip down...he didn't say it in a nice way. I almost turned around and left. It was not a warm welcome, we were driving slow but not slow enough for him...I have stayed there interested past, the at the desk was nice but we will never return.
Jun 24, 2021
We only stayed one night but the sites were exceptional and the staff were very friendly and helpful. I would highly recommend staying there the views were amazing. I know that I will stay there again.
Jun 24, 2021
/nights at very clean gracious staffed rv camp!
Jun 23, 2021
There was 1 employee who wasn't very nice when my son arrived. Tried to explain we already had a parking pass and was told by the front desk it was fine however this gentleman kept rudely interrupting saying "doesn't matter". Then they sent management down saying we had a problem. To be clear we had a problem with the way the guy was talking to us not in the fact we needed to re-check in.
Jun 23, 2021
Clean, friendly. Great place to stay. Very dog friendly. Definitely would recommend.
Jun 23, 2021
The staff was super friendly and welcoming.
Jun 23, 2021
What a lovely park and so close to Mesa Verde too. Will be staying again.
Jun 23, 2021
Very clean. Pleasant hosts close to Mesa Verde.
Jun 23, 2021
Staff was amazing, helpful and constantly working to keep everything in tip top shape.
Jun 22, 2021
Beautiful views and very clean park. Friendly staff. Close to downtown and all stores. Would definitely come back
Jun 22, 2021
Fabulous very clean friendly staff Knowledgeable and helpful
Jun 21, 2021
Please don't advertise that you have internet when it doesn't work to cover the number of guests when things are full. We also had a rude encounter with the owner of the establishment and he is definitely in the wrong business.
Jun 21, 2021
Super personnel at the park. Clean and organized. Quiet location, far enough off the highway, yet convenient to town. We would definitely stay there again.
Jun 21, 2021
Comfortable, clean, family friendly.
Jun 21, 2021
Staff has outstanding customer service. Everything was clean and organized. Only negative feedback is that there needs to be a handicap toilet. The ones in the restrooms are not even standard height. Great place to stay.
Jun 21, 2021
Nice park with great features. Something for everyone. Sites have larger pebbles instead if gravel...keeps the rig cleaner. The staff was super nice and the location was convenient. Great find.
Jun 20, 2021
Need more working showers, need to add 2-3 more shower bays. More trees would be nice. Keep all washers working. One was down when we needed it. Good space between spots. Pet walk was great!
Jun 20, 2021
Very friendly staff!!! The cabin, bathroom, and showers were clean! The cabin had a beautiful view of the mesas and the location was great!
Jun 20, 2021
All the electric hookups in my area were on the wrong side. So instead of backing in you had to go in forward to make it easier. The neighbor backed in and ran his hoses under his rig, but it gave neither one of us any privacy. We were staring at each other the whole time. They were whispering to each other and I finally went in because it was so uncomfortable. Not pleasant.
Jun 20, 2021
Very nice clean campground
Jun 19, 2021
The nicest front desk gal, very clean cabin and well kept shower/restroom area.
Jun 19, 2021
A.C. Didnt work well at all
Jun 19, 2021
We liked the playground, swimming pool, gathering room and clean restrooms. The WiFi was too slow...unfortunately.
Jun 18, 2021
1. Online It says a lake is attached to do things on. Not the case , a small smelly pond. 2. It also says ask for activity list. No activity's 3. One small set of bathrooms. Outdated. Almost like a state park restroom 4. With it being so hot and the sun out longer the pool should stay open longer. Also a metal slide in 100 or so degree weather Not what I expected from a koa
Jun 18, 2021
The facilities were nice and staff was very friendly and accomodating.
Jun 18, 2021
Had a great experience at this KOA. Very pet friendly, we had a spot up front which was near both the Kamp K-9 and the Cortez dog park, which was very nice. The hookups were easy, the spots were wide, and the facilities were very nice. Pool was great after a long day hiking, and the shower areas were clean and had benches and hangers for all your gear. Check in was very easy,
Jun 18, 2021
Staff were very friendly and the grassy area for the tents was nice. It was very hot during our stay and not a lot of shade. Otherwise it was very pleasent �
Oct 05, 2021
This campground is very nice, with tons of lovely, level sites. It is convenient to Mesa Verde and Canyon of the Ancients, as well as town with lots of food options. The staff was friendly and helpful. There is Denny Lake within walking distance, and fabulous sunsets.
- tawny1956 on Trip Advisor
Oct 04, 2021
Beautiful clean park. Nice friendly staff! And the 3 acre dog park right there is awesome!!
- tina coleman on Google
Oct 02, 2021
Except for the swimming pool closure for 90 degree week it was a great time being there. Being so close to Mesa Verde was a plus. We think very highly of the staff who are very knowledgeable. The bathroom shower are very clean with room to hang clothes away from water and a seat for putting on clothes Lovely mountain views and quiet!
- SantaFeDiva on Trip Advisor