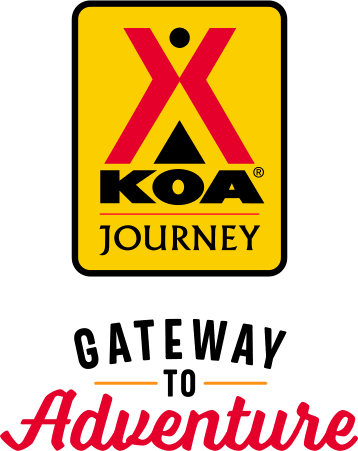 KOA Journey Campgrounds
KOA Journey campgrounds are the perfect oases after a day on the road. Whether it's along the way or a quick getaway, they've got you covered. Located near the highways and byways of North America with long Pull-thru RV Sites, they deliver convenience to the traveling camper. Pull in, ease back and take a load off.
KOA Journeys Feature:
Pull-through RV Sites with 50-amp service
Premium Tent Sites
Well lit after hours check-in service
Directions
Get on TX-358 E from S Padre Island Dr. Follow TX-358 E to S Padre Island Dr. Take the exit toward Waldron Rd/Laguna Shores Rd from John F. Kennedy Memorial Causeway. Take Waldron Rd to Caribbean Dr. - 101 Caribbean Dr., Corpus Christi, TX 78418
Get Google Directions
Oct 26, 2020
Was great, peaceful and perfect. Clean. Staff was great, very friendly and extremely helpful. Can't wait to go back.
Oct 25, 2020
Excellent location! Excellent staff! Will definitely be back. Fished every day right from my campsite.
Oct 20, 2020
Very great place. The staff was very safe. Will be back.
Oct 19, 2020
perfect beginning to end, great site (60), super clean bathrooms and laundry, store is nice and all the people who work there were awesome
CAMPGROUND RESPONSE / COMMENTS:
We think we are pretty amazing!
Oct 14, 2020
We loved this new park! The quality and craftsmanship of the park facilities were amazing! The staff were very friendly, welcoming and helpful. We look forward to our next visit. And we will be back!
Oct 14, 2020
Great view.... loved loved loved the concrete patio and furniture!
CAMPGROUND RESPONSE / COMMENTS:
All of the furniture at the park is called Polywood, exceptional quality.
Oct 08, 2020
Great location and very well run from check in to checkout. High level customer service and well maintained.
Oct 05, 2020
Exceptional staff and services. New grounds are immaculately kept with unforgettable sunrises. Just outside of town feel with excellent access to fishing and local beaches.
Sep 28, 2020
Friendly staff, gorgeous view!! Recommend everyone to try it.
Sep 22, 2020
They were very accommodating and friendly. The sites are beautiful and we look forward to visiting this KOA again.
Sep 19, 2020
Extremely clean and super quiet. We will be back again!
Sep 15, 2020
Nice, clean campground. Really enjoyed our weekend
Sep 15, 2020
friendly and clean place
Sep 08, 2020
In short, the park is brand new and very nice. The store is well-stocked and the restrooms/showers are clean and spacious. Some amenities are still under construction but I'm sure they'll be very nice upon completion. The staff is very friednly and bent over backwards to make sure we had a comfortable stay. Staying here is like staying in a 4-star hotel!!
CAMPGROUND RESPONSE / COMMENTS:
We are so glad you enjoyed your stay! Come back so you can see all the great changes we have in mind.
Sep 03, 2020
Very wonderful park. Spacious and clean bathrooms, 2 piers to walk to and loved that we were just feet from the water so sitting on our patio to watch the sunrise or just watch the seagulls was nice.
CAMPGROUND RESPONSE / COMMENTS:
We are so glad that you enjoyed your stay and look forward to you coming back and seeing us again soon.
Aug 31, 2020
we drove 7 hours to get here but were disappointed to see that the beach was not clean enough and not fit for swimming. $85 per night is overpriced for a Tent only site. We really didn't use their electricity or sewer hookups or TV cable and yet paid $ equivalent to an RV site. Apart from that, the restrooms are clean and well maintained. Tent site and the fire ring were clean and tidy.
Aug 13, 2020
The campground was clean and the RV sites were very level. The concrete drive and pads are definitely a plus. The staff were friendly and helpful
Aug 03, 2020
Great location, view, staff. Beautiful amenities and lots of fun things to do. They were very flexible with us needing to change our dates due to Hurricane Hanna. Will definitely be coming back!
Jul 26, 2020
For only being open for a couple of weeks, the place is really taking shape. We hope to be back again in the years to come. Denise was fabulous as a manager and if we had any problems, she and her team were always willing to help out. We can't wait to see what it looks like next year. God bless you all during Hurricane Hanna and hope no one suffered much damage.
CAMPGROUND RESPONSE / COMMENTS:
Thank you for the love! We road out Hanna and park did really well. Look forward to your return visit.
Jul 17, 2020
New facility, so everything was super clean and fresh looking. Friendly staff and very flexible. Would definitely come back.
Jul 15, 2020
Had a lot of fun! Will definitely go back, and stay longer
Jul 13, 2020
The KOA itself is a nice establishment. I will say, I was disappointed when I saw that tents are the minority at this location. We were the only tent there and to be honest, I was expected more grass area since our site was notated as a tent site we paid $80 per night which was a bit pricey for no shade, little grass, and not much beach access. $45 would have been more appropriate Staff were kind
Jul 09, 2020
The stay was wonderful! Everyone was friendly, the camp was clean!
Jul 06, 2020
Clean amenities, extremely nice staff. Denise was amazing and kept in contact with me prior to their opening since we were coming from so far. Can't get a better view from another campsite. We will definitely be back again.
Jul 06, 2020
Nice facility and great staff. Idea location
May 03, 2021
We had a fantastic stay at Corpus Christi KOA! The park is in a great location and we loved being right on the water! The staff was fantastic - each person was fun and polite and went above and beyond to make our stay pleasant.
- Cassy Eriksson on Google
Apr 22, 2021
Terrific KOA! Great location, friendly staff and very clean facilities. Highly recommended!
- Christopher Paquette on Google
Apr 20, 2021
This park is amazing. You can fish out in the sea...it is paved... they have a designated swimming area and will be adding a pool to the place soon as I was told. In addition to that the sights are gorgeous and the staff is WONDERFUL. We even fished with one of them when he had his day off while we were there. Only thing is there is a bit of a sewer smell on and off. Honestly I feel like that is something they are already working on might even be due to the big weather in that area recently. This park is GREAT oh yeah n margaritas in the office....be careful with those bad boys tho...real strong lol.
- peacechild18 on Google