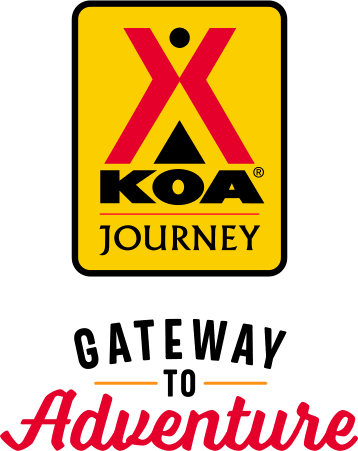 KOA Journey Campgrounds
KOA Journey campgrounds are the perfect oases after a day on the road. Whether it's along the way or a quick getaway, they've got you covered. Located near the highways and byways of North America with long Pull-thru RV Sites, they deliver convenience to the traveling camper. Pull in, ease back and take a load off.
KOA Journeys Feature:
Pull-through RV Sites with 50-amp service
Premium Tent Sites
Well lit after hours check-in service
Directions
Get on TX-358 E from S Padre Island Dr. Follow TX-358 E to S Padre Island Dr. Take the exit toward Waldron Rd/Laguna Shores Rd from John F. Kennedy Memorial Causeway. Take Waldron Rd to Caribbean Dr. - 101 Caribbean Dr., Corpus Christi, TX 78418
Get Google Directions
Apr 29, 2021
Our stay was great! Very nice and clean campground with the most friendliest staff you could hope for. Everything you need is here and it is close to restaurants and the beach. Cant wait for our next stay!
Apr 28, 2021
Extra friendly and helpful staff. Very clean and comfortable environment. Awesome vacation spot! Had a great time, thank you Corpus Christi KOA!
Apr 27, 2021
It's the first time here and we love it that we coming back in July for my bday. It's so quiet and peaceful very clean. The customer service was awesome you guys were very friendly.
Apr 22, 2021
Great KOA! The grounds are kept in great shape and clean! And the folks working there are very friendly and helpful!
Apr 19, 2021
Wet windy and rainy The camp fire pit was great The staff was well to help anytime you need anything
Apr 16, 2021
Enjoyed it from start to finish
Apr 13, 2021
Cleanest KOA with nicest staff. Great stay for the area.
Apr 13, 2021
One of the most well done parks we've ever stayed in! Attention to all site details top notch.
Apr 06, 2021
Our stay was amazing! Denise and Gina really took care of us. Denise actually came over and gave me some really great stuff for my face because I got sun burnt so bad from sleeping out on my hammock. Denise also knew my 1 year German Shepard wasn't going to hurt anyone he just wanted to play the other dogs! Gina made great margaritas! We loved it here and already recommended this place!
Apr 05, 2021
Great spots with nice views of the bay, and koa kept very clean. Very attentive staff and manager.
Mar 31, 2021
Loved our week stay here. Easy to get into our sites. The staff was friendly and helpful.
Mar 27, 2021
We had a wonderful stay, my only issue was... we were on the bay side and it smelled really bad. Maybe from seaweed or dead fish... not sure. Other than that.. great place!
Mar 27, 2021
Best rv campgrounds in long time. Very well managed
Mar 26, 2021
Outstanding campground. Beautifully maintained. Operators very friendly and helpful. Fewer alerts about impending checkout time would be nice.
Mar 25, 2021
Wish the back-ins were not blind for fifth wheels however the young lay helping us park was an ace; best help we have ever had. The KOA is clean, new and the amenities are wonderful. Dog parks are great with actual grass. We will be back.
Mar 25, 2021
Best WiFi ever! Great patio furniture. Lovely view right on the ocean. Some dead fish & seaweed trapped near pier area made bad smells at times (not their fault). Save the oceans! Very nice facility. New. Highly recommend!
Mar 24, 2021
The park was very nice. Staff was personable helpful and very friendly. The only thing I would improve on is beach clean up. There were just a few thing on the water side that could of been picked up with a long grabbing arm. Would I stay there again. For sure. Would I recommend definitely!!!! Great park very clean.
Mar 22, 2021
This was our first time ever staying on a KOA campground. My family and I really enjoyed the hospitality and great atmosphere that KOA gave us. I like to have a peaceful and pleasant time when ever we head out for vacation and the KOA in Corpus Christi gave us that and much more. We really enjoyed being next to the water. The Fire pit really added to the ambient at night. Very friendly staff.
Mar 20, 2021
This is by far the best KOA we've stayed at. We will definitely be back!
Mar 20, 2021
Fun! The staff was awesome! They helped me out when I had tent issues. Above and beyond service, Thank you!
Mar 19, 2021
The view and the facilities are awesome! Great dog runs for the pooches; overall, we really enjoyed our stay. The one detractor was the multiple dead fish floating in standing water just below our campsite. The stench was awful when the wind blew just right, and that affected our ability to sit outdoors and enjoy the patio or to use the fire pit. The fish should be removed for sanitary purposes!
CAMPGROUND RESPONSE / COMMENTS:
Thanks to Corpus Christi city for coming in and cleaning up the fish from the Texas Freeze.
Mar 10, 2021
Our campsite faced the Laguna Madre. It was beautiful. This is one of the nicest KOA we have stayed at. It is very close to Padre Island. The staff of very friendly.
Mar 09, 2021
Great park, terrible wind.
Mar 08, 2021
Stay was GREAT! I did not want to leave. We will be back again next month �
Feb 20, 2021
Our park hosts were wonderful and the campground was spotless. Looking forward to going back next year!
Feb 08, 2021
What a great gem on the water in Corpus Christi! The staff was engaging and extremely friendly and helpful. Had such a great time that we have already scheduled a return trip next year!!
Jan 16, 2021
True to the KOA brand, this campground is kept immaculate by the hard working folks there. This ideal location is perfect for water side views of the Laguna on Corpus Christi Bay. Loved the fire pit, personal delivery service and the very friendly hosts. If we're ever back in Corpus, this is where we'll stay.
Jan 13, 2021
We love this place! The staff is so friendly and helpful. It was very clean and beautiful surrounded by water. We stayed in site 60 and it was perfect. Backed up to the Ocean, Fire Pit and Patio and close to everything. We will be back!
Jan 07, 2021
The staff were friendly and accomodating. The site we were on was clean and the view was just like we expected by the pictures.
Dec 23, 2020
Except for the high-end motorcoach resorts, this is the nicest park we've stayed at! You either have a beach or canal view. Either way, you're on water. All the sites have concrete pads and patios, furniture and grass surround. The staff was super friendly, too! Will definitely stay there again!
Dec 01, 2020
Beautiful location, clean and we'll kept areas, friendly staff. Great value for price. We look forward to our next visit.
Nov 29, 2020
Love it! Linda is awesome! Very friendly place. Caught two nice trout in the canal.
Nov 29, 2020
Beautiful place! Very spacious and the view was amazing! Loved watching sunrise every morning from our camper.
Nov 21, 2020
This new campground was great! It was quiet and the sites were clean and nice. The park hosts were nice and friendly. We stayed on the Laguna Madre side and really enjoyed it.
Nov 19, 2020
Every staff member there was very friendly. The campground was clean and the view was amazing.
Nov 17, 2020
Clean,friendly,outstanding staff were helpful in every way. We had a mechanical problem and they went out of there way to support us. There sites easily fit our 45' class A Motorhome. We will be going back.
CAMPGROUND RESPONSE / COMMENTS:
Glad you got your home on wheels fixed up to come back and see us again!
Nov 16, 2020
Super nice park the employees and the mangers were great. Right on the water. We will be back.
Nov 16, 2020
The staff, especially Linda, were very friendly and super helpful. The location was awesome and very clean.
Nov 10, 2020
We had a great time. The only disappointment I had was we were supposed to do this trip in September but due to an outbreak of COVID in our office we were unable to attend. I had asked if our deposit could be moved to this trip and they said they were not able to do that. I was a little disappointed in that. Otherwise, we had a great time.
CAMPGROUND RESPONSE / COMMENTS:
Hello! I'm sorry for the misunderstanding regarding changing your dates. I have corrected this issue. Look forward to you returning to our fabulous park.
Nov 06, 2020
Beautiful location. Easy to get groceries nearby.
CAMPGROUND RESPONSE / COMMENTS:
Or groceries in our store! Beer, Wine, Ice, Wood, ice cream, etc...
Nov 05, 2020
Beautiful and wonderful campground!
Nov 03, 2020
Beautiful rv park with great friendly staff
Nov 03, 2020
Beautiful location, well maintained and appreciate the paved areas and seating, fireplace. Staff very kind and friendly. We will be back! Thank you.
Oct 30, 2020
Most beautiful view as yet. Immaculately clean sites with water front views. Spacious and accommodating sites. Very friendly staff.
May 03, 2021
We had a fantastic stay at Corpus Christi KOA! The park is in a great location and we loved being right on the water! The staff was fantastic - each person was fun and polite and went above and beyond to make our stay pleasant.
- Cassy Eriksson on Google
Apr 22, 2021
Terrific KOA! Great location, friendly staff and very clean facilities. Highly recommended!
- Christopher Paquette on Google
Apr 20, 2021
This park is amazing. You can fish out in the sea...it is paved... they have a designated swimming area and will be adding a pool to the place soon as I was told. In addition to that the sights are gorgeous and the staff is WONDERFUL. We even fished with one of them when he had his day off while we were there. Only thing is there is a bit of a sewer smell on and off. Honestly I feel like that is something they are already working on might even be due to the big weather in that area recently. This park is GREAT oh yeah n margaritas in the office....be careful with those bad boys tho...real strong lol.
- peacechild18 on Google