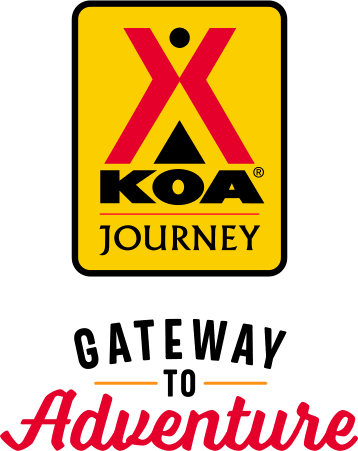 KOA Journey Campgrounds
KOA Journey campgrounds are the perfect oases after a day on the road. Whether it's along the way or a quick getaway, they've got you covered. Located near the highways and byways of North America with long Pull-thru RV Sites, they deliver convenience to the traveling camper. Pull in, ease back and take a load off.
KOA Journeys Feature:
Pull-through RV Sites with 50-amp service
Premium Tent Sites
Well lit after hours check-in service
Directions
Get on TX-358 E from S Padre Island Dr. Follow TX-358 E to S Padre Island Dr. Take the exit toward Waldron Rd/Laguna Shores Rd from John F. Kennedy Memorial Causeway. Take Waldron Rd to Caribbean Dr. - 101 Caribbean Dr., Corpus Christi, TX 78418
Get Google Directions
May 08, 2021
Great sites, great friendly staff
May 07, 2021
A little better beach access that's the only complaint
May 07, 2021
Very clean and well set out camp sites. Facilities were also immaculate. Staff very friendly. Initially I thought that I would have trouble getting my rig in, but the layout was very easy to maneuver with my Ram 2500 and 32 ft trailer. Sites are relatively close, but the layout made you feel that the sites were much larger. Convenient to Padre Island activities. Can fish right from the site.
May 07, 2021
It was wonderful. The managers were great and the spots where amazing. Wish I would have known about the dog sites, but CB over all amazing. We will be back for sure!
May 06, 2021
Excellent, thanks for all your work to meet our needs.
May 06, 2021
Very helpful and friendly staff. The park was neat and tidy.
May 06, 2021
The only things we saw was no water available in the dog runs and the sewer smell from all the rotting seaweed.
May 05, 2021
Amazing staff!! Great place super clean, drinks specials were great!!!
May 04, 2021
Had a fabulous time in spite of intense rainy and windy weather. Water was beautiful and the campground is one of the cleanest and best we have visited in our travels. Will certainly come back again.
May 04, 2021
Great wine margaritas
May 04, 2021
We had a great stay! The staff was very friendly, courteous and professional. Denise, the Manager, was especially nice and provided me a brief tour of their future plans. Will definitely come again!
May 04, 2021
Had a great stay, great staff, extremely helpful!
May 04, 2021
Very convenient and nice place
May 04, 2021
Loved how clean it was, staff were very friendly and helpful, and the frozen margaritas were soooo good. We will definitely be back.
May 04, 2021
The staff is very nice!!!
May 04, 2021
Started off wet with all the rain but when the sun finally came out had an awesome evening. Everyone out walking around. Fantastic staff and great camping sites.
May 03, 2021
I loved everything about my stay except the weather. The site was kept immaculate and the staff were so friendly & helpful. I especially liked the dog park. It was split into 2 separate spaces, so we never had to worry about other dogs. This place was so quiet and close to grocery stores and other needed resources. I can't wait to come back & hope Mother Nature cooperates!
May 02, 2021
Park and staff is amazing, very nice. Only thing that would downgrade this area is the weather. Not sure if it's that windy all the time, but if it it is, keeps you from being able to enjoy exploring outside as much.
May 01, 2021
Enjoyed our stay staff was really helpful when we rented the kayaks we look forward to returning soon thank you
Apr 30, 2021
Julie and I enjoyed our stay and meeting the managers Patrick and Denise. We had good conversation with both of them. They and the staff made us feel very welcome.
Apr 29, 2021
Our stay was great! Very nice and clean campground with the most friendliest staff you could hope for. Everything you need is here and it is close to restaurants and the beach. Cant wait for our next stay!
Apr 28, 2021
kind of expensive, however very clean and quiet. enjoyed being by the water.
Apr 28, 2021
Great staff, friendly and helpful. Top notch place to stay!!
Apr 28, 2021
Very nice campground, the people that work and manage the campground are exceptionally nice. We had a great 2 week stay.
Apr 28, 2021
Extra friendly and helpful staff. Very clean and comfortable environment. Awesome vacation spot! Had a great time, thank you Corpus Christi KOA!
Apr 28, 2021
Right at the edge of the bay with a swimming beach. Should be a great little beach once they 'harvest' the seaweed that the wind has blown in. The shower facilities were the best I would suggest that they invest in a water softener for the bathrooms and laundry.
Apr 27, 2021
Very clean park and great hospitality. KOA Team is the best.
Apr 27, 2021
Awesome park, and the nicest KOA we have stayed at, and we have stayed at many KOA's. It its the nicest rv campground in Corpus Christi.
Apr 27, 2021
It's the first time here and we love it that we coming back in July for my bday. It's so quiet and peaceful very clean. The customer service was awesome you guys were very friendly.
Apr 27, 2021
Everyone was so welcoming....first class service! We have a new camper and this was the first time we had to back in...was a bit nervous and they made it as easy as butter!. Then we bought anything at the store they delivered it to our campsite. Such a lovely place, We will be back for sure
Apr 27, 2021
The staff are friendly and helpful. The camp ground is very clean and the sites great.
Apr 27, 2021
The staff and hosts at the Corpus Christi KOA are so friendly and helpful. The views and grounds are so nice at every single site. We loved getting the text alerts about margaritas and the tamale lady coming through. The margaritas were awesome and so were the tamales! It was a little windy at first, but we sure enjoyed sitting out in the breeze! Overall great stay!
Apr 27, 2021
The campsites and staff are terrific. I would recommend calling ahead for a reservation especially if you want a site that overlooks the water, has a fire pit, or a private dog run. Only unpleasant part was the road coming into it from the highway was rough. We will stay again.
Apr 27, 2021
Beautiful location, staff was more than friendly and very willing to assist. So happy with our stay, we joined KOA rewards. Looking forward to staying at more KOA's.
Apr 26, 2021
My Wife and I had a Great Time! The place was very clean and right on the water. Staff is friendly and responsive with well organized check in/check out procedures. We'll be going back soon.
Apr 26, 2021
Beautiful clean park. The entire staff was so friendly!
Apr 26, 2021
Spent 5 nights on the cove side of the campground. Best KOA I've ever been to. It is on the water with beautiful morning and evening views of sunrise/sunset. I've never seen a park staff work so hard to accomodate guest campers. The park is immaculate; concrete pads, real green St. Augustine grass (no sticker burrs for the pets). Popular park as this past weekend all sites were taken. A+++!
Apr 26, 2021
Very nice park. Easy check in and out. Staff is awesome.
Apr 25, 2021
Best koa ever stayed at �
May 03, 2021
We had a fantastic stay at Corpus Christi KOA! The park is in a great location and we loved being right on the water! The staff was fantastic - each person was fun and polite and went above and beyond to make our stay pleasant.
- Cassy Eriksson on Google
Apr 22, 2021
Terrific KOA! Great location, friendly staff and very clean facilities. Highly recommended!
- Christopher Paquette on Google
Apr 20, 2021
This park is amazing. You can fish out in the sea...it is paved... they have a designated swimming area and will be adding a pool to the place soon as I was told. In addition to that the sights are gorgeous and the staff is WONDERFUL. We even fished with one of them when he had his day off while we were there. Only thing is there is a bit of a sewer smell on and off. Honestly I feel like that is something they are already working on might even be due to the big weather in that area recently. This park is GREAT oh yeah n margaritas in the office....be careful with those bad boys tho...real strong lol.
- peacechild18 on Google