Loss of "Grandma Z."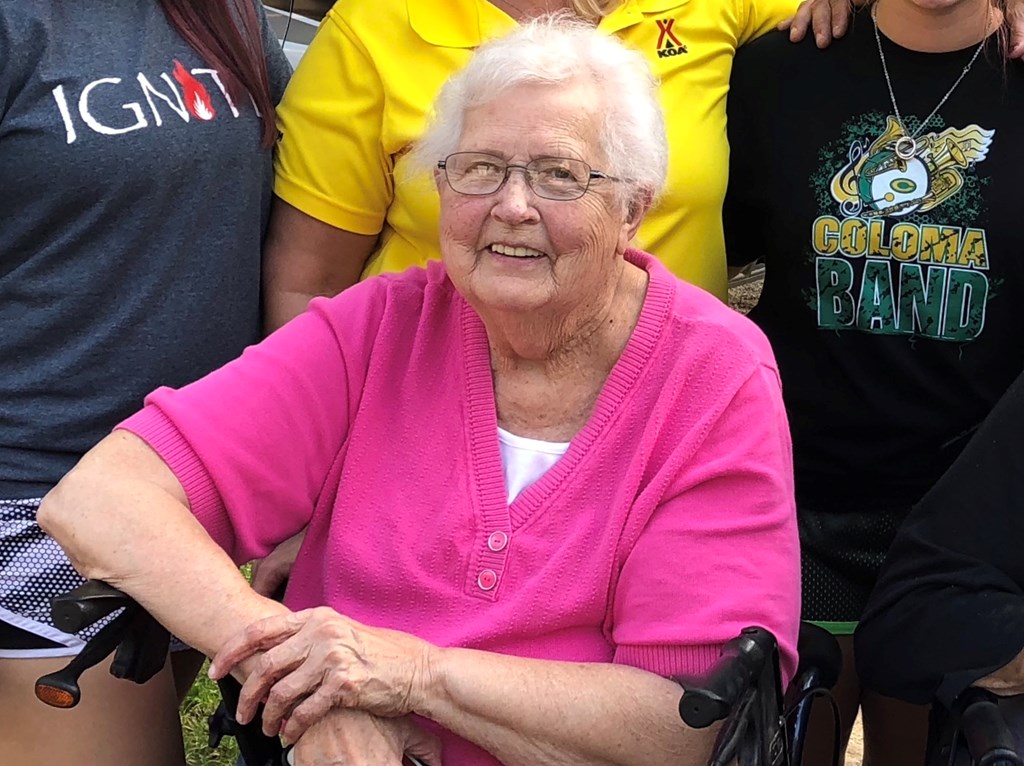 (April 9, 2019) We are saddened to share the loss of "Grandma Z" (Karla's mom) on April 6,2019, but celebrate that she has found her heavenly rest.
She was a tireless promoter of our campground and loved to spend as much time as she could welcoming guests, making sure the staff and owners slowed down long enough to eat some dinner, and maybe even forced us to take a break on occasion to play a game of cards with her or sit by the camp fire.
We will forever be grateful for the constant love and encouragement she gave us as we pursued the dream of campground ownership, and will cherish the joy she displayed as she cheered us on to help our guests make their own family memories, one camping night at a time.