Announcing Kayak Rentals & Shuttle Service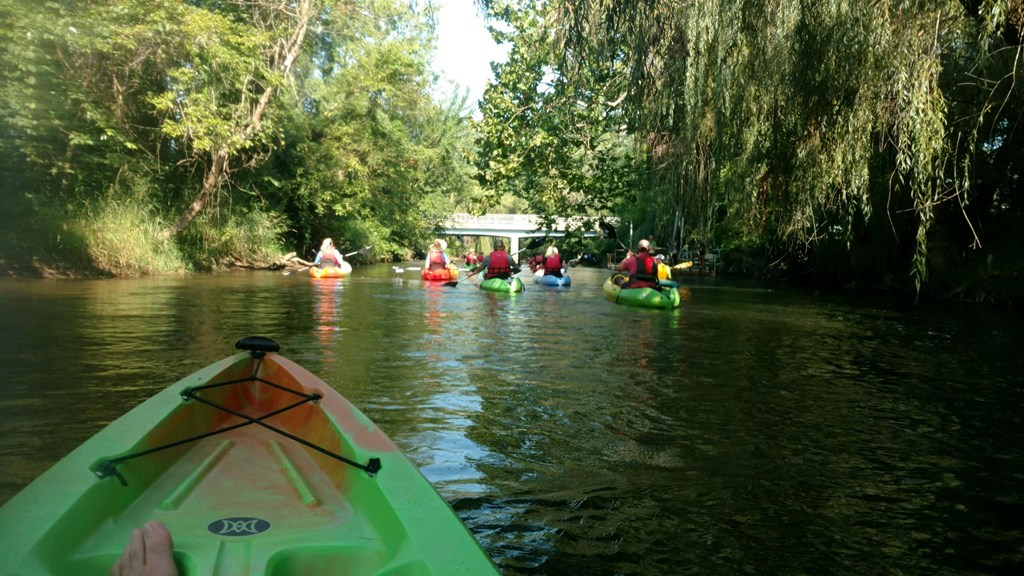 (May 25, 2021) As we head into our 2021 peak summer season, the Coloma/St. Joseph KOA Holiday is pleased to announce that they have partnered with Coloma Watervliet Kayak Rentals to provide guests with an opportunity to kayak down the Paw Paw river.
Mark Lemoine, of Fifth Level Hospitality which owns and operates the Coloma/St. Joseph KOA said, "This new offering builds on our pursuit to provide our guest with an exceptional experience and helps them connect with the outdoors and each other." Laughing he added, "Although we do hope everyone is able to avoid tipping over and connecting with the river too directly."
Rick Stevens, owner of Coloma Watervliet Kayak Rentals stated, "We're looking forward to picking up 'Happy KOA campers" for the perfect paddle down the Paw Paw river where all the equipment, transportation and a great time is included."
Guests will receive special pricing and shuttle service right from the campground for a 90 minute paddle between Watervliet and Coloma. The shuttle departs at 9:30am every day, except Sundays. Space is limited, so guests are urged to sign up at the front desk.