Giving Back - SmileFM, Michigan's Positive Hits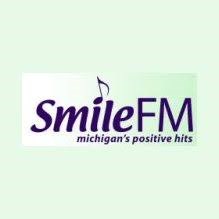 Heard locally on on 88.7 FM, we are a proud business partner of Smile FM which us committed to building families, touching hearts and changing lives. They do this through educational family-friendly events, such as marriage conferences, Christian concerts, father-son events, and mother-daughter events that teach that Christ is center of our lives, and with his help, our families can grow closer together.
The gospel message of Jesus Christ through inspirational music and messages touches hearts where no others can - providing peace, comfort and forgiveness.
Smile FM believes lives can changed through the transformative message of Jesus Christ. We believe inspirational music and messages can inspire that life-long journey.
You can find more info at: https://smile.fm/