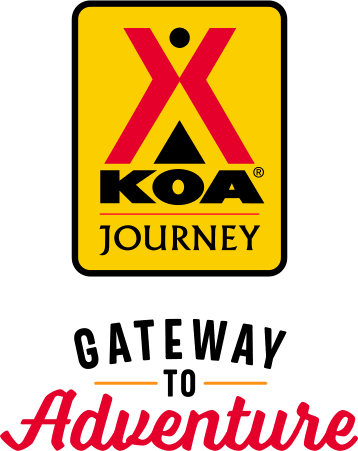 KOA Journey Campgrounds
KOA Journey campgrounds are the perfect oases after a day on the road. Whether it's along the way or a quick getaway, they've got you covered. Located near the highways and byways of North America with long Pull-thru RV Sites, they deliver convenience to the traveling camper. Pull in, ease back and take a load off.
KOA Journeys Feature:
Pull-through RV Sites with 50-amp service
Premium Tent Sites
Well lit after hours check-in service
Directions
I-80 Westbound: Take exit 367. Make a right turn at end of off-ramp. Make a right onto Hutchins Drive (old Archer Frontage Road).
Eastbound: Take exit 367. Make a left turn at end of off-ramp. Go under highway. Make a right onto Hutchins Drive (old Archer Frontage Road).
GPS: N41.139186, W104.698689
Get Google Directions
Jul 31, 2021
Cleanliness of the facility was so nice. The noice from the highway was a negative but access was nice.
Jul 25, 2021
Wonderful staff, clean amenities. We stayed in a tent spot and it is pretty nosiy from the interstate. But overall, very good.
Jul 25, 2021
Very nice and clean facilities, camp kitchen accommodated well, a bit close to the interstate resulting in some traffic noise
Jul 21, 2021
Nice pool. Playground and mini golf was great.
Jul 20, 2021
Very clean campground. Nice staff.
Jul 20, 2021
Not a bad place to stay, but it was loud (right off the freeway, should be expected), and zero shade. Clean campground, pool and bathrooms. Staff was very friendly and helpful, but probably wouldn't stay again due to lack of shade and proximity to freeway.
Jul 19, 2021
The staff were wonderful!!! The facility was very clean. The only bad thing was being close to the interstate when sleeping in a tent. This place would be 5 stars for RV users.
Jul 17, 2021
Electric hookups not designed for rv s Nite staff not helpful Morning staff more knowledable and helpful Location is by a freeway and constant truck noise all nite
Jul 13, 2021
Campgrounds were very well kept and maintained. Staff was excellent!
Jul 13, 2021
I enjoy most KOA sites, but the KOA Cheyenne is SPECTACULAR! The gravel area for the RV's is clean and level. The grass area for tents (non-water and non-electric) is smooth and does have fire rings. The rest of the amenities are AWESOME: clean bathrooms, clean showers, well kept putt-putt, clean swimming pool, lots of outdoor games, and of course friendly staff. This is the best KOA I've seen!
Jul 12, 2021
(TENT) The Staff and facilities were amazing. Its location however, was depressing. Too close to the highway where semi trucks never stop. There must have been an airport close by and a train also runs close by. If you like city sounds as white noise this place is great! I have a large family and the staff in the store were always kind to my rambunctious little ones going in and out.
Jul 09, 2021
You were completely booked for RV sites but allowed us to stay in a tent site with our small Class B.
Jul 08, 2021
Even though it rained a bit, we had a great time. The lightning show was great and the staff is nice. The facilities were clean.
Jul 07, 2021
Great experience. Loved the tent campsites and all the amenities (kitchen pavilion, playground, pool, separate restrooms and showers, golf, and more).
Jul 04, 2021
Awesome staff willing to help you get what you want. Great showers, pool, and laundry.
Jul 04, 2021
Clean spot for a quick overnight. There is road noise but i dont mind it.....
Jul 03, 2021
The directions to the tent site was not well marked. That was the least of my concerns. The lights from the building were bright so it was hard to get to sleep and once I did get to sleep the plant across the way had a loud, annoying buzzer that kept going off. Needless to say, we were out of there fairly quickly. Definitely NOT worth the money!
Jun 30, 2021
It was alright. We enjoyed the pool and convenient laundry. The rules could have been enforced for cleanup after dogs and some of the staff could have been friendlier. Twice I stepped in dog mess and had to wash off my shoes because cleanup wasn't enforced. I found that the staff that came out and cleaned and cared for the grounds were quite friendly however going into the office not not welcoming
Jun 28, 2021
Very clean site and accommodating staff however bring ear plugs!! Between the trains every 10 min, the semi trucks all night long and the birds chirping with no stopping in the night, it was definitely not a quiet night sleep. However other than that, kids had a blast.
Jun 27, 2021
The Cheyenne KOA is predictably clean and well maintained. It's well positioned for pass-through stays or those visiting the area. The real difference is the friendliness and compassion of the staff members. We stayed several days unexpectedly awaiting a part to repair our vehicle. The staff members were accommodating, friendly and repeatedly checked in with us! Thanks!
Jun 27, 2021
Nice clean campground close to Cheyenne. Friendly staff.
Jun 22, 2021
I needed a place to stay for a couple nights. The hotels and motels in Cheyenne (that are affordable anyway) have horrid reviews, or did not have vacancies. As an avid camper, I decided to pitch a tent at KOA. It was very clean, safe and friendly. Sites are a bit close together which is something I'm not used to (like eating next others at a NYC diner�Ϝ). Nonetheless I would stay again!
Jun 17, 2021
They didn't seem to care to much for the fact that those who stayed in tents had a horrible night due to extreme high winds. When we were in the office buying a few items they never even asked about our stay.
Jun 16, 2021
Employees were extremely friendly and kind. Everything was clean and well maintained. This is definitely one of the best KOAs we have stayed at.
Jun 15, 2021
The campground was very clean and the staff were helpful. The pool was checked regularly and very clean. Thanks for a nice stay. The laundry was well maintained.
Jun 14, 2021
The campsite is clean and plenty to do for the kiddos. The best part is the staff. More than one staff member went out of their way to make our stay so great! Mary Ann was amazing and helped us when my daughter was sick. Another staff member lent us his chairs when he noticed we forgot ours. Such a great little getaway.
Jun 14, 2021
Very enjoyable stay Helpfuf and friendly staff
Jun 13, 2021
Scott & his wife were very hospitable and helped orient us. We met such nice people there from across the country. The tent spaces were nice and the wooden wind block corner was a nice add. It is only 5-miles from Cheyenne, so easy access to touring the town. The only negative is the constant highway noise from I-80 right next to the campground.
Jun 13, 2021
It was very noisy next to the freeway plus it was very windy and the wind break at our tent site didn't help much. It is a very barren location with no shade either.
Jun 10, 2021
Like most KOAs this one is close to the highway and as a tent camper we were placed close to it. The bathroom and showers were very clean, as was the pool. Friendly folks at check in!
Jun 09, 2021
Very clean! Campground was quiet even though it's close to the freeway.
Jun 08, 2021
What a beautiful campground and wonderful friendly people. The staff was very kind and helpful, the grounds are very clean an overall wonderful experience. I would camp here again!
Jun 06, 2021
The grounds are well kept and friendly however the noise right off the interstate was too much for us as tent campers. We won't make that mistake again and ear plugs did not help.
Jun 06, 2021
The park was very clean and maintained. The staff was very friendly. If we rvd we would come back but we were tenting and it was very noisy in a tent from the road noise. The kids had fun on the playground, too. It's a great KOA for RVs though!
May 31, 2021
Nice wind block fences, nice shower rooms. Sheltered outdoor kitchen area,
May 31, 2021
The manager and staff are very welcoming. The grounds are very clean and we'll maintained. We enjoyed the activio available onsite as well.
May 21, 2021
Clean bathroom.. perfect
May 16, 2021
This Koa is right on the highway so that's all you hear all night, the bathrooms were very nice and smelled good but the showers were super small and didn't smell the best.
Aug 02, 2021
Clean and lots of amenities, however way too close to interstate. Can literally count the traffic going by
- Julie Clemmer on Google
Aug 02, 2021
The Cheyenne KOA is very well ran! I will definitely be back. The employees are very friendly and welcoming! The bathrooms were very well kept and the cabin was comfortable and clean. Thank you for being such great hosts!
- Vanessa Rodriguez on Google
Jul 23, 2021
We rented a tent site. Very clean, perhaps the nicest bathrooms I've ever seen at a KOA. The tent site was well taken care of, they have walls configured (assuming) to block out the wind, although we didn't have wind while we were there. It would have been nice if the pool were open later, for some reason they closed it at 8pm, which was right when we arrived. I felt bad for my son because he was really looking forward to swimming. One note about tent camping, there is very little vegetation in the way of trees or anything else to block out sunlight, especially in the morning. Staying in July, the sun comes up pretty early, by about 7:15 it felt like it was 90 degrees inside of our tent. We had planned on sleeping in, there was no real way to do that, so we packed up and got on the road shortly after. Just something to be aware of, you probably won't be able to sleep in, at least not in a tent, during the summer months. It's also very very close to the interstate, which didn't bother us, but it may be something to consider with the traffic noise.
- Roo H on Google