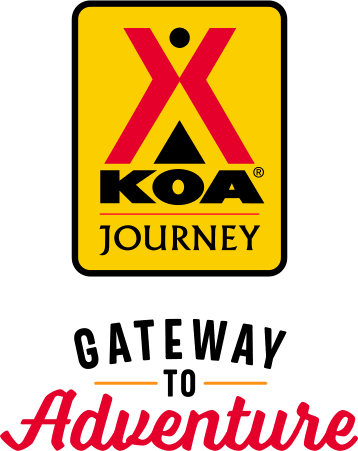 KOA Journey Campgrounds
KOA Journey campgrounds are the perfect oases after a day on the road. Whether it's along the way or a quick getaway, they've got you covered. Located near the highways and byways of North America with long Pull-thru RV Sites, they deliver convenience to the traveling camper. Pull in, ease back and take a load off.
KOA Journeys Feature:
Pull-through RV Sites with 50-amp service
Premium Tent Sites
Well lit after hours check-in service
Directions
I-80 Westbound: Take exit 367. Make a right turn at end of off-ramp. Make a right onto Hutchins Drive (old Archer Frontage Road).
Eastbound: Take exit 367. Make a left turn at end of off-ramp. Go under highway. Make a right onto Hutchins Drive (old Archer Frontage Road).
GPS: N41.139186, W104.698689
Get Google Directions
Aug 08, 2021
This place was spotless and clean. The restrooms and showers were very clean. Nice pool area. Park is lit up at night so no need for flashlights. Sites are gravel but level. I will stay here again next time I pass through.
Aug 08, 2021
There for a funeral. Nice and clean. Road to get there terrible though. Thanks for having us.
Aug 08, 2021
We've been on a 5 week vacation stayed here during week 4 and I would rate this the friendliest and cleanest campground we have stayed at
Aug 08, 2021
We really enjoyed our stay the campground was clean and comfortable the staff was personable and friendly and we really enjoyed our time there
Aug 08, 2021
Very enjoyable stay
Aug 08, 2021
If you don't mind camping on ROCKS this is your place! Close spots, no indication of where your site begins or ends. Paid $58.11for a rock site with NO sewer! Terrible wifi. Great pool, bathrooms clean.
Aug 07, 2021
Excellent place to stop when crossing Kansas. Very well kept facilities and nice pool.
Aug 07, 2021
Staff were friendly and helpful and the campground was clean. However, the location next to the interstate, the lack of trees and gravel footing made it more appropriate for a quick overnight stop then a place to camp and explore Cheyenne.
Aug 07, 2021
Staff is stellar here!! Very friendly they take you to your site and any messy firewood they drop off for you. Bathroom and shower very clean! Will defiantly stay here again. Pool is a bonus !
Aug 07, 2021
Everything was great
Aug 07, 2021
New, clean, very friendly staff, love the little cabins!
Aug 06, 2021
This is a good KOA for overnight stays. Easy in and out from the expressway with a Pilot gas station close by. The park itself is well laid out with pull throughs and full hookups. Our site was wide with nice space between neighbor and long enough we didn't have to drop our tow. Staff was friendly and helpful. I would stay here again.
Aug 06, 2021
Great staff and very well maintained park. Looking forward to our return visit next year!!
Aug 06, 2021
Very nice and clean. New restrooms and nice laundry. Very friendly staff. We took the trolley tour in Cheyenne and enjoyed it.
Aug 06, 2021
Staff was nice. Lots of fun activities to do while there on the grounds.
Aug 06, 2021
For what it costs would expect cable
Aug 06, 2021
Very nice campground only stayed one night. Super clean bathrooms. Could hear Highway traffic but still slept great!
Aug 05, 2021
Relatively new looking KOA. Friendly staff. Well maintained grounds. Large pull through spaces to accomodate larger 5th wheels and parking for the tow vehicle. Minature golf, horseshoes, basketball net, ladder ball for the kids and adults. Dog park. Pool. Very quiet during the night time. Close to Walmart for supplies. I thought this was a very nice RV park.
Aug 05, 2021
Well kept park. Friendly helpful employees. Trees at our site. Sites well spaced. Park shows pride in its appearance. Pleasant stay.
Aug 05, 2021
We really enjoyed the park! Super friendly staff as well! I especially love the escort in!!
Aug 04, 2021
Nice, clean and friendly! Only drawback is the noisy interstate traffic nearby.
Aug 04, 2021
It was a short stay, only 1 night. Nice park, quiet. Check-in staff were very friendly. Would/will stay again.
Aug 04, 2021
Noisy, nothing a sound wall wouldn't resolve.
Aug 03, 2021
Nice clean KOA , but need more sewer sites and pool was cold , maybe they should put a cover on at night .
Aug 03, 2021
Easy check in and friendly staff! We did not use any of the campground facilities. But our campsite was clean, level and all hookups were in great working condition. We spent very little time there since we attended concerts and rodeo daily. It was a great location and quiet! Hope to be back next year!
Aug 03, 2021
Nice park. Super clean and groomed. Really nice folks. Would stay there again for sure.
Aug 03, 2021
Pat in the store is a disaster to work with. Accused us of stealing two waters that clearly had Safeway brand on them. Reservations were made August 2020 but the new owners had zero documentation of our reservations. Working with Pat to iron them out did not help. We paid in full Friday night but was charged an additional $165 the following Wednesday!! NOT a good showing for your KOA!!!
Aug 03, 2021
There were 6 of us that stayed with you for the Cheyenne Frontier Days and we had a great time! The staff was so friendly, we will definitely be back!
Aug 03, 2021
The campground and rest rooms were very clean but the only thing I have to complain about is that I don't think you should put the tent sites near the highway. The traffic noise is awful for someone in a tent. The staff was excellant!
Aug 03, 2021
Very nice campground, well kept up. Loved the stream. Very nice welcome, felt like I'd arrived at a family home. Kudos to the staff and management!
Aug 03, 2021
Very clean cabins, pool and bathrooms!
Aug 03, 2021
Excellent support from the staff!
Aug 02, 2021
Staff was great in Cheyenne. Lots of workers to help you.
Aug 02, 2021
Very clean KOA with friendly staff
Aug 02, 2021
What a great place. Very friendly staff and facilities are top notch.
Aug 02, 2021
The managers were awesome
Aug 02, 2021
This was a great place to stay. The campsites are extra large and well laid out. Everything is clean and neat. The whole place was very well thought out for RV'Rs as well as tent campers. Great areas for walking dogs. The store was well stocked and all of the staff were as helpful and friendly as you could possibly be. We've stayed in other campgrounds in the area. This is the best.
Aug 02, 2021
Your facility was amazing! Your employees were so friendly and welcoming! The bathrooms were well kept and the cabin was so comfortable and clean. Thank you for being such great hosts!
Aug 02, 2021
The campground was clean and had great amenities, the people at the office were unfriendly, disorganized and rude.
Jul 31, 2021
Very accommodating people and clean campground.
Jul 31, 2021
Hate all gravel sites, dislike when sites don't have cable except for premium and full hookups
Sep 20, 2021
Beautiful place. The staff are very friendly. The place is easy to find. You'll see it from the I-80 Westbound
- Todd Arnold on Google
Sep 20, 2021
Loved this campground. Clean, well kept, very nice staff. Wifi was almost non existing. Other wise it was a great 4 day stay.
- Tesh Watson on Google
Sep 17, 2021
Excellent spot great place
- Quentin Roberts on Google