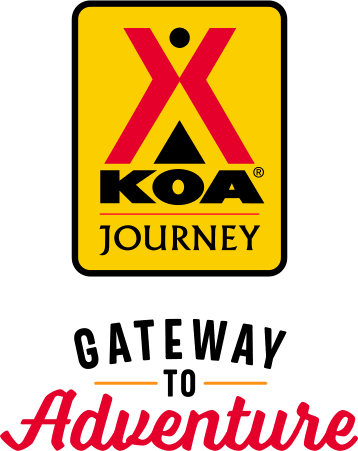 KOA Journey Campgrounds
KOA Journey campgrounds are the perfect oases after a day on the road. Whether it's along the way or a quick getaway, they've got you covered. Located near the highways and byways of North America with long Pull-thru RV Sites, they deliver convenience to the traveling camper. Pull in, ease back and take a load off.
KOA Journeys Feature:
Pull-through RV Sites with 50-amp service
Premium Tent Sites
Well lit after hours check-in service
Directions
I-80 Westbound: Take exit 367. Make a right turn at end of off-ramp. Make a right onto Hutchins Drive (old Archer Frontage Road).
Eastbound: Take exit 367. Make a left turn at end of off-ramp. Go under highway. Make a right onto Hutchins Drive (old Archer Frontage Road).
GPS: N41.139186, W104.698689
Get Google Directions
Jun 29, 2021
good clean quite place to stay had mini golf and easy access to the city
Jun 29, 2021
The lady that helped me book the site named Pat was SO nice!! We got a great site, easy to park, and it was a wonderful experience!
Jun 28, 2021
Just an overnight but will remember for a longer stay.
Jun 28, 2021
The people were very friendly and accommodating. We had a voltage imbalance with the power hookup, but they did everything they could to help but move us. The park was full. All gravel. Wish there was some grass or a tree.
Jun 28, 2021
Owner was great, showers were excellent and very clean! Very well kept KOA. It was a little windy there, not a problem for us. Would definitely stay there again.
Jun 28, 2021
Very clean site and accommodating staff however bring ear plugs!! Between the trains every 10 min, the semi trucks all night long and the birds chirping with no stopping in the night, it was definitely not a quiet night sleep. However other than that, kids had a blast.
Jun 28, 2021
The Cheyenne KOA was top notch! Every employee we encountered were amazing and hospitable. We will be visiting again soon!
Jun 27, 2021
Clean and well kept. Gravel roads and sites but lots of grass for the dogs. Friendly and helpful staff. Clean bathrooms. Great 2 night stay!
Jun 27, 2021
The Cheyenne KOA is predictably clean and well maintained. It's well positioned for pass-through stays or those visiting the area. The real difference is the friendliness and compassion of the staff members. We stayed several days unexpectedly awaiting a part to repair our vehicle. The staff members were accommodating, friendly and repeatedly checked in with us! Thanks!
Jun 27, 2021
Nice clean campground close to Cheyenne. Friendly staff.
Jun 25, 2021
Nice, clean, well maintained KOA. Staff are very polite and helpful More expensive than any place we stayed that is right on I-80. Wi-Fi is the worst possible. Very close to downtown Cheyenne.
Jun 25, 2021
Our 8th stay here and amazed again. This rv park is always clean and staff is very friendly. Recommend a stay here.
Jun 25, 2021
Everything was perfect.
Jun 25, 2021
Nice park. Fairly level, gravel sites. Very nice bathroom and shower facilities. Showers are separate rooms. Friendly and helpful people. Nice tent and cabin facilities. Very convenient hookups.
Jun 25, 2021
A very clean well-maintained park. Would recommend. Would stay here again.
Jun 24, 2021
Pool closed too early 8 pm whereas all the other KOA campgrounds we have been too closed at 10. The pool was supposed to be heated but was cold. And we couldn't have a fire pit at our RV campsite which is ridiculous. Clean, nice campground but hours were inconvenient and lack of fire pit was disappointing. Probably wouldn't stay there anymore.
Jun 24, 2021
Very windy!!!
Jun 24, 2021
An overnight stay during our cross Wyoming trip. Great size sights for pull-through without having to unhook. The pool is great.
Jun 24, 2021
Great little stop for the night! We appreciate you!
Jun 24, 2021
Noisy. Tight spaces. And Scott was unfriendly
Jun 24, 2021
Great shade, large sites friendly staff
Jun 23, 2021
Nice and clean sites and friendly staff
Jun 23, 2021
Campground very clean. Staff super friendly and so convenient to Cheyenne.
Jun 23, 2021
Great, friendly staff! Clean and well taken care of campground. We will stay again!
Jun 23, 2021
Great location
Jun 22, 2021
Super clean and cared for...very ftiendli...mice wide pull throughs...convenient to highway and Cheyenne attractions. Highly recommend!
Jun 22, 2021
Campground was clean and well maintained. Showers and bathroom were clean. Wish it had more trees for shade and to block some of the wind that can swirl around in the middle of the night.
Jun 22, 2021
Friendliest KOA that we have stayed at. They went above and beyond helping us make our reservation. Park was very clean and well kept, so many activities for every age. We will definitely be back!
Jun 22, 2021
We had a great time. Nice place and wonderful staff.
Jun 22, 2021
Very nice and well kept campsite. Staff was very friendly and helpful, bathrooms were very clean and showers as well. Will definitely stay here again.
Jun 22, 2021
I needed a place to stay for a couple nights. The hotels and motels in Cheyenne (that are affordable anyway) have horrid reviews, or did not have vacancies. As an avid camper, I decided to pitch a tent at KOA. It was very clean, safe and friendly. Sites are a bit close together which is something I'm not used to (like eating next others at a NYC diner�Ϝ). Nonetheless I would stay again!
Jun 21, 2021
Very nice. Limited trees. Very clean and staff very friendly
Jun 21, 2021
Facility was really lovely. Clean, very well maintained and staff visible if you needed anything. Friendly and helpful. We had a great night there and many people were using the pool and miniature gold. Would come again for sure.
Jun 21, 2021
Would like to have had the pool open a little later. Our stay was great. The cabins were clean.
Jun 20, 2021
Need to improve wifi.
Aug 02, 2021
Clean and lots of amenities, however way too close to interstate. Can literally count the traffic going by
- Julie Clemmer on Google
Aug 02, 2021
The Cheyenne KOA is very well ran! I will definitely be back. The employees are very friendly and welcoming! The bathrooms were very well kept and the cabin was comfortable and clean. Thank you for being such great hosts!
- Vanessa Rodriguez on Google
Jul 23, 2021
We rented a tent site. Very clean, perhaps the nicest bathrooms I've ever seen at a KOA. The tent site was well taken care of, they have walls configured (assuming) to block out the wind, although we didn't have wind while we were there. It would have been nice if the pool were open later, for some reason they closed it at 8pm, which was right when we arrived. I felt bad for my son because he was really looking forward to swimming. One note about tent camping, there is very little vegetation in the way of trees or anything else to block out sunlight, especially in the morning. Staying in July, the sun comes up pretty early, by about 7:15 it felt like it was 90 degrees inside of our tent. We had planned on sleeping in, there was no real way to do that, so we packed up and got on the road shortly after. Just something to be aware of, you probably won't be able to sleep in, at least not in a tent, during the summer months. It's also very very close to the interstate, which didn't bother us, but it may be something to consider with the traffic noise.
- Roo H on Google