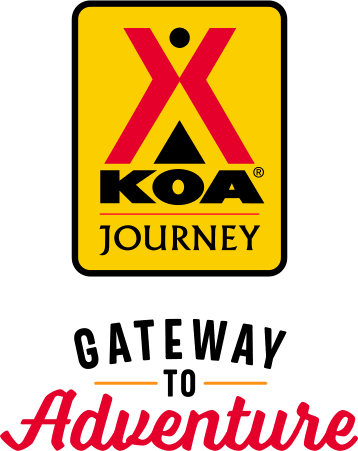 KOA Journey Campgrounds
KOA Journey campgrounds are the perfect oases after a day on the road. Whether it's along the way or a quick getaway, they've got you covered. Located near the highways and byways of North America with long Pull-thru RV Sites, they deliver convenience to the traveling camper. Pull in, ease back and take a load off.
KOA Journeys Feature:
Pull-through RV Sites with 50-amp service
Premium Tent Sites
Well lit after hours check-in service
Directions
I-80 Westbound: Take exit 367. Make a right turn at end of off-ramp. Make a right onto Hutchins Drive (old Archer Frontage Road).
Eastbound: Take exit 367. Make a left turn at end of off-ramp. Go under highway. Make a right onto Hutchins Drive (old Archer Frontage Road).
GPS: N41.139186, W104.698689
Get Google Directions
Jul 21, 2021
This is a great spot to stay if you are going through Cheyenne. The bathrooms are top notch. The little cabins are great and they are very pet friendly. �
Jul 21, 2021
Nice pool. Playground and mini golf was great.
Jul 21, 2021
The amenities were great! Showers were hot and spotless. Staff was super friendly
Jul 20, 2021
Clean, friendly, and easy to find. I didn't give it 5 stars because it got crowded in our spot when they had the people next to us park their truck in our space. Couldn't get any shade to eat outside.
Jul 20, 2021
Very clean campground. Nice staff.
Jul 20, 2021
Not a bad place to stay, but it was loud (right off the freeway, should be expected), and zero shade. Clean campground, pool and bathrooms. Staff was very friendly and helpful, but probably wouldn't stay again due to lack of shade and proximity to freeway.
Jul 19, 2021
Campground was quiet, clean, right off the interstate and close to Cheyenne.
Jul 19, 2021
Nice place to stay for a one night stay. Nice grassy area for your pet.
Jul 19, 2021
The staff were wonderful!!! The facility was very clean. The only bad thing was being close to the interstate when sleeping in a tent. This place would be 5 stars for RV users.
Jul 18, 2021
Very nice showers, large sites, friendly staff! Great place to stay. We were passing through and this was a comfortable, clean place to stay.
Jul 18, 2021
Nice campground and great staff.
Jul 18, 2021
Kabin was very clean, store well stocked, campground clean with wild little critters hopping and running around. Enjoyed watching a mama Robin feed her baby some potato we gave her. Staff was up early and walking around, cleaning, saying hello to everyone.
Jul 18, 2021
Good overnight stay
Jul 18, 2021
Just an overnighted for me on my way to California. Site was very tight for my 45 footer with tow but they helped me make it work without having to unhook. Friendly staff and easy access on and off of freeway.
Jul 18, 2021
Good place for a stopover. For a Journey, it was really clean and nice options for the kids. I do think it was at the higher price range for a Journey. $65 for a water/electric site including kids is a little steep but it was really convenient.
Jul 18, 2021
Everything great
Jul 18, 2021
All the spaces were nothing but large gravel which tended to slide. Unfortunately we had a tent group behind who had a running commentary the whole time we hooked up our motorhome.
Jul 17, 2021
Great place to stay. We only stayed one night but the park was clean and the staff were friendly, we did not use the bathroom facilities during our stay. The put put course was a nice feature for the kids that did not cost extra. We would stay here again.
Jul 17, 2021
Very nice clean campground with very helpful and friendly staff. Easy to get to off highway.
Jul 17, 2021
Nice and clean. Internet worked pretty good
Jul 17, 2021
Clean campground, very friendly staff. A little loud with the freeway right there. Lots of places to take the dog for walks.
Jul 17, 2021
Electric hookups not designed for rv s Nite staff not helpful Morning staff more knowledable and helpful Location is by a freeway and constant truck noise all nite
Jul 17, 2021
Loved how well everything is laid out and it's soooo clean!!!!
Jul 16, 2021
Very friendly and nice park!
Jul 16, 2021
Excellent. Very clean showers and restrooms. The cabin was perfect and the staff amazing. We celebrated a bday with one of the staff, Pat, and now have a new friend.
Jul 15, 2021
Campground OK- clean, pool nice. Would stay again
Jul 15, 2021
Very friendly staff and very well manicured grounds. Did not like the fact that all spaces were totally gravel. No grass and no trees.
Jul 15, 2021
Easy in and Easy out for one night. No Worries.
Jul 14, 2021
There is nothing wrong with the campground for what it is....except the price. It is just too expensive for what it is. The Journey KOAs are easy access along a highway (therefore, traffic noise), and usually lacking much scenery or greenery. This campground is neat as a pin, but rocks all over. We stayed here because it was what was available in the area. KOAs are jut too expensive overall.
Jul 14, 2021
We have used this KOA several times before. The property is very nicely kept up and is clean and neat. The staff is very friendly and helpful. The property is easy to access from the I-80. There is a Pilot Travel Center close by.
Jul 14, 2021
Excellent staff. Clean pool.
Jul 14, 2021
The campgrounds were clean, as well as the showers & bathrooms. The pool was cold, which felt great, but there is very LIMITED shade.
Jul 14, 2021
You need trees!
Jul 14, 2021
It was okay.
Aug 02, 2021
Clean and lots of amenities, however way too close to interstate. Can literally count the traffic going by
- Julie Clemmer on Google
Aug 02, 2021
The Cheyenne KOA is very well ran! I will definitely be back. The employees are very friendly and welcoming! The bathrooms were very well kept and the cabin was comfortable and clean. Thank you for being such great hosts!
- Vanessa Rodriguez on Google
Jul 23, 2021
We rented a tent site. Very clean, perhaps the nicest bathrooms I've ever seen at a KOA. The tent site was well taken care of, they have walls configured (assuming) to block out the wind, although we didn't have wind while we were there. It would have been nice if the pool were open later, for some reason they closed it at 8pm, which was right when we arrived. I felt bad for my son because he was really looking forward to swimming. One note about tent camping, there is very little vegetation in the way of trees or anything else to block out sunlight, especially in the morning. Staying in July, the sun comes up pretty early, by about 7:15 it felt like it was 90 degrees inside of our tent. We had planned on sleeping in, there was no real way to do that, so we packed up and got on the road shortly after. Just something to be aware of, you probably won't be able to sleep in, at least not in a tent, during the summer months. It's also very very close to the interstate, which didn't bother us, but it may be something to consider with the traffic noise.
- Roo H on Google