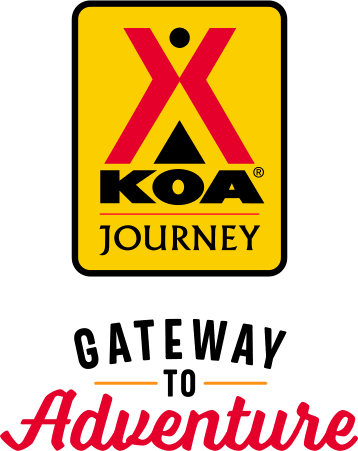 KOA Journey Campgrounds
KOA Journey campgrounds are the perfect oases after a day on the road. Whether it's along the way or a quick getaway, they've got you covered. Located near the highways and byways of North America with long Pull-thru RV Sites, they deliver convenience to the traveling camper. Pull in, ease back and take a load off.
KOA Journeys Feature:
Pull-through RV Sites with 50-amp service
Premium Tent Sites
Well lit after hours check-in service
Directions
I-80 Westbound: Take exit 367. Make a right turn at end of off-ramp. Make a right onto Hutchins Drive (old Archer Frontage Road).
Eastbound: Take exit 367. Make a left turn at end of off-ramp. Go under highway. Make a right onto Hutchins Drive (old Archer Frontage Road).
GPS: N41.139186, W104.698689
Get Google Directions
Jul 31, 2021
Very accommodating people and clean campground.
Jul 31, 2021
Hate all gravel sites, dislike when sites don't have cable except for premium and full hookups
Jul 31, 2021
Very clean, very well kept, everything looks new, some traffic noise on sites near the highway
Jul 31, 2021
Cleanliness of the facility was so nice. The noice from the highway was a negative but access was nice.
Jul 31, 2021
Staff really great and helpful, such a pleasurable experience!
Jul 30, 2021
Super clean and staff was friendly and helpful
Jul 30, 2021
Nice, clean. Appreciate the handicap accessible shower.
Jul 30, 2021
Very clean facilities from the landscaping to the general office . Employs were very nice and helpful
Jul 30, 2021
I booked full hook-up. But I just got the water and electric for my motorhome instead sewer and cable. I was upset and want to full hook-up.. should small refund because not full hook-up.
Jul 29, 2021
Nice, Clean and Great staff
Jul 28, 2021
Well kept campground, but they need to plant more trees.
Jul 27, 2021
Great campground. Not much privacy between the sites tho. Otherwise a great campground.
Jul 27, 2021
The stay was very nice the accommodations were very good. The grounds were well-kept and everybody was very friendly and accommodating. The only setback was is that the advertised cable which did not seem to be available due to an unknown reason and found it difficult to give the TV channels which seem to be streaming and pixelated during the shows. Other than that everything was great for Chey
Jul 27, 2021
Staff was very helpful and friendly. Restrooms and showers very clean. We would definitely stay again.
Jul 27, 2021
Nice stop very accommodating made last minute reservations and they were ably to help
Jul 26, 2021
Friendly workers. Clean environment. Pool, mini golf and a playground available. Everything you forgot is at the store along with souvenirs for friends and family that didn't come with you.
Jul 26, 2021
Terri and her team are so helpful and kind - very clean KOA and her accommodating during a busy city rodeo in town
Jul 26, 2021
Staff was extremely friendly and kind. Only place I'll stay in Cheyenne
Jul 25, 2021
A no nonsense campground. Clean facilities, friendly staff but not enough shade at the sites and no grass.
Jul 25, 2021
Good space, too dusty, need to run a water truck. Too expensive for the space...typical of all KOAs
Jul 25, 2021
Wonderful staff, clean amenities. We stayed in a tent spot and it is pretty nosiy from the interstate. But overall, very good.
Jul 25, 2021
Cabin, facilities, bathrooms, etc were clean. Staff was friendly Mattress was very uncomfortable, mirror was too high There were several gopher or prairie dog holes. Prices were highly marked up for Cheyenne frontier days.
Jul 25, 2021
Very nice and clean facilities, camp kitchen accommodated well, a bit close to the interstate resulting in some traffic noise
Jul 25, 2021
160.00 for one night because a Rodeo was in town. We just needed a place to hang our hat not buy the space. So wrong...
Jul 25, 2021
Awesome people. Great service. Gotta love Wyomingites!!
Jul 25, 2021
Excellent KOA location with a great team. We stayed there for the Cheyenne Frontier Days event. They were very helpful and set up the campground for extra people, to include spots and shower facilities. Bill, Pat and all the team are awesome host!!
Jul 24, 2021
Very nice and clean campground. Spaces could be a bit bigger and have more trees. Quiet and amenities were good.
Jul 23, 2021
The staff was super friendly. The camp grounds were kept very clean, but the grounds were all rock/gravel with minimum trees (small trees) and only grass in the tent area. Worse of all was the proximity of the campground to I-80 and the constant interstate road noise all night long...I didn't sleep well at all.
Jul 23, 2021
Nice place enjoyed our night. Only fine tuning should be to relax the pressure on the door closers. 3 of us in our 70's, hard to manuver in and out of showers/bathrooms with our arms full of towels and shower bag.
Jul 23, 2021
Terri and Pat were super nice. The pull through sites are small. We had a 35ft motorhome and had to disconnect our tow car and park it next to our RV..
Jul 23, 2021
The best KOA we have found! Super clean and staff was great!
Jul 22, 2021
I wish there was more shade.
Jul 22, 2021
A good place to stop after a long drive. Nice pool and wonderful and helpful staff. But WiFi wasn't working and cable didn't work well.
Jul 22, 2021
Would benefit by greener landscaping vs all rock. Shower stalls could be kept cleaner.
Jul 21, 2021
Wonderful camping
Aug 02, 2021
Clean and lots of amenities, however way too close to interstate. Can literally count the traffic going by
- Julie Clemmer on Google
Aug 02, 2021
The Cheyenne KOA is very well ran! I will definitely be back. The employees are very friendly and welcoming! The bathrooms were very well kept and the cabin was comfortable and clean. Thank you for being such great hosts!
- Vanessa Rodriguez on Google
Jul 23, 2021
We rented a tent site. Very clean, perhaps the nicest bathrooms I've ever seen at a KOA. The tent site was well taken care of, they have walls configured (assuming) to block out the wind, although we didn't have wind while we were there. It would have been nice if the pool were open later, for some reason they closed it at 8pm, which was right when we arrived. I felt bad for my son because he was really looking forward to swimming. One note about tent camping, there is very little vegetation in the way of trees or anything else to block out sunlight, especially in the morning. Staying in July, the sun comes up pretty early, by about 7:15 it felt like it was 90 degrees inside of our tent. We had planned on sleeping in, there was no real way to do that, so we packed up and got on the road shortly after. Just something to be aware of, you probably won't be able to sleep in, at least not in a tent, during the summer months. It's also very very close to the interstate, which didn't bother us, but it may be something to consider with the traffic noise.
- Roo H on Google