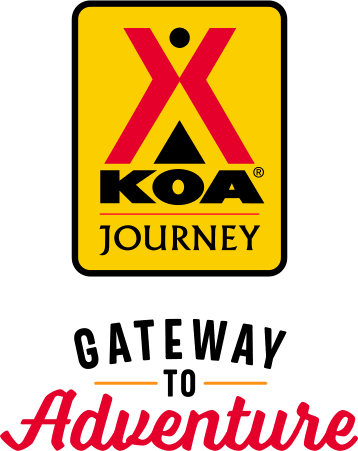 KOA Journey Campgrounds
KOA Journey campgrounds are the perfect oases after a day on the road. Whether it's along the way or a quick getaway, they've got you covered. Located near the highways and byways of North America with long Pull-thru RV Sites, they deliver convenience to the traveling camper. Pull in, ease back and take a load off.
KOA Journeys Feature:
Pull-through RV Sites with 50-amp service
Premium Tent Sites
Well lit after hours check-in service
Directions
I-80 Westbound: Take exit 367. Make a right turn at end of off-ramp. Make a right onto Hutchins Drive (old Archer Frontage Road).
Eastbound: Take exit 367. Make a left turn at end of off-ramp. Go under highway. Make a right onto Hutchins Drive (old Archer Frontage Road).
GPS: N41.139186, W104.698689
Get Google Directions
Dec 01, 2020
Basically, it's a glorified parking lot. The internet didn't work at all. Impossible situation if you are trying to do any business at all. Couldn't get past the welcome logo login window. Would very much like a partial refund since you didn't provide one of the most basic required services that you advertised.
Nov 30, 2020
Very pleasant, pet friendly ,super clean and organized . Awesome staff always a friendly smile and wave every time . Big pull through lots tons of space making connecting to the hook ups a breeze . Kids loved the park and the mini golf. Zero complaints from me I couldn't of asked for a better place to stay. Thank you for the warm welcome and hospitality.
Nov 30, 2020
Great campsite. Definitely will visit again and hope to stay longer.
Nov 25, 2020
We stayed in a cabin in November and it was great! They were nice enough to turn on the heat before so that we pulled up to a warm and cozy cabin (: would highly recommend this KAO to others!
Nov 20, 2020
Nice showers and clean restrooms.
Nov 18, 2020
Nice and clean park. Restrooms and showers were stellar, clean and warm. Campground was virtually empty with maybe 5 other campers. My only disappointment was with all the empty sites we were place next to another trailer who appeared long term and would leave his barking dogs alone in his trailer. A little space would have been nice but we didn't say anything because it was a minor issue.
Nov 16, 2020
Enjoyed my stay. Thanks!
Nov 15, 2020
Very clean and well kept campground. Staff was very friendly, professional, and helpful
Nov 15, 2020
you have a wonderful park! Your bathrooms and showers were terrific. Only one problem; Semi Trucks engine brakes especially, kept the noise level high. I was a director for a DOT department. You may want to appeal to your DOT about approving and signing "No Engine Brakes allowed". It has been a while since i retired but when there I found Wyoming DOT most willing to help businesses in their state.
Nov 14, 2020
Immaculate! Was surprised when the owner said they had been open for 20 years. Facilities were like new. Cute play area, mini golf and nice size dog run.
Nov 12, 2020
Friendly staff and clean bathrooms seal the deal. Shower stalls are tip top. Highly recommended.
Nov 11, 2020
Exceptional. Super clean facilities. Highly functional set up. Not scenic but perfect for a quiet and restful experience.
Nov 11, 2020
Very nice. Nice neat campground. Level sites
Nov 09, 2020
Was great except store did not open like the sign said it would. I needed milk.
Nov 09, 2020
Very clean bathrooms, and great staff.
Nov 09, 2020
It's a very well kept facility. Clean in every way. I was grateful that I was able to take a hot shower even though the water pressure was low. I do understand that water conservation is critical in the area. Everything at my site was in tiptop shape.
Nov 08, 2020
It's ok for an overnight stay. The office was closed when I arrived mid-day. It was even closed during the posted "Open" hours. I never saw a host. It was clean enough. The dog park was decent.
Nov 07, 2020
Dirty table w trash
Nov 07, 2020
Entire campground was gravel. Would have preferred a grassy area.
Nov 05, 2020
Just overnight... but easy in and out
Nov 04, 2020
very clean and hard workers there
Nov 02, 2020
Winter stay. Nice people. Good spot.
Nov 02, 2020
Clean and quiet!
Oct 31, 2020
Very friendly staff and nice campgrounds!
Oct 31, 2020
We were first time RVers on our way back from Sundance. There was a huge and early winter storm that surprised us. We stayed at this campground for one night, after a 12 inch snowfall and the park attendant was kind enough to come out in the cold to dig out our receptacle for the waste dumping. It was a convenient stop off I 80 for travelers who are on the move.Helpful and friendly.
Oct 31, 2020
The roads within the campground were terribly icy, but other than that the campground was ok. The staff were very accommodating. The campground is primarily all gravel...so, ok for overnight, not a vacation spot.
Oct 28, 2020
Thank you for allowing us to have an extended stay. You all were very accommodating. Thank you, the Perkins'
Oct 25, 2020
My partner had to be admitted to the Hospital for emergency reasons the day before we were scheduled to leave. The Owners/Managers of the KOA went out of their way to make sure I had all that I needed including extending our stay to a day by day basis, coming and getting my propane tanks and filling them up and picking me up from the hospital Sunday night. They are wonderful people.
Oct 25, 2020
Staff was wonderful!
Oct 25, 2020
Great host. Very clean restroom and showers. Propane readily available. Very little highway noise. Highly recommend.
Oct 25, 2020
Nice pull through for 1 night—little noisy from highway traffic.
Oct 25, 2020
Spotless and convenient.
Oct 24, 2020
Campground was great. liked the layout, was spacious and enjoyable. Had no complaints with the park at all. was close to the walmart, and convenient to the fuel station and interstate. Was just what we needed. The sunrise was great here too.
Oct 23, 2020
Great park. Level sites, good spacing between sites, clean bathrooms.
Oct 23, 2020
Convenient and well maintained.
Nov 27, 2020
Great staff that took care of us.
- Rodrigo Villazon on Google
Nov 09, 2020
Nice, friendky folks. Clean facilities, good size campsites.. Would stay there again.
- Joanne Povenski on Google
Nov 02, 2020
We just did a quick overnight stop beautiful bathrooms easy, camp was easy to get around a little cool but I'll take it for November
- David Senter on Google