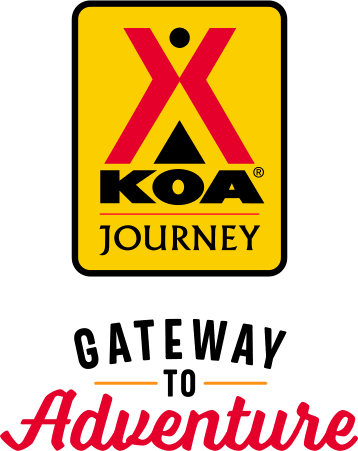 KOA Journey Campgrounds
KOA Journey campgrounds are the perfect oases after a day on the road. Whether it's along the way or a quick getaway, they've got you covered. Located near the highways and byways of North America with long Pull-thru RV Sites, they deliver convenience to the traveling camper. Pull in, ease back and take a load off.
KOA Journeys Feature:
Pull-through RV Sites with 50-amp service
Premium Tent Sites
Well lit after hours check-in service
Directions
I-80 Westbound: Take exit 367. Make a right turn at end of off-ramp. Make a right onto Hutchins Drive (old Archer Frontage Road).
Eastbound: Take exit 367. Make a left turn at end of off-ramp. Go under highway. Make a right onto Hutchins Drive (old Archer Frontage Road).
GPS: N41.139186, W104.698689
Get Google Directions
Sep 15, 2021
Just stopped for the night and everything nice
Sep 15, 2021
we'll definitely stay here again. The staff was very professional and helpful.
Sep 15, 2021
Nice enough for a brief stopover. Basically a big gravel parking lot by a major interstate. And then there is the wind, my God, the wind. Ruined by slide topper.
Sep 15, 2021
We love this place !
Sep 15, 2021
Love to stay here !
Sep 14, 2021
To much like a parking lot with ground up stone. No concrete. Very clean and staff if great. Ok place for overnight stay.
Sep 14, 2021
Very nice, helpful staff!
Sep 14, 2021
Very nice campground and excellent .staff
Sep 14, 2021
Nice clean Park Friendly and helpful staff
Sep 14, 2021
What a clean Koa, great staff and friendly people all around, Thank you
Sep 14, 2021
Outstanding campground, relaxing and safe.
Sep 13, 2021
staff helpful. utilities modern and work well.
Sep 13, 2021
Always a great place to stay!!!
Sep 13, 2021
stafff was very helpful, this is my second time staying at this KOA, location is handy for to get to chyenne,
Sep 13, 2021
People are great and very clean !
Sep 13, 2021
Ugly noisy outrageously over priced pool closed the "mini golf" is a joke would have dry camped across the street and had the same experience! $69 was a rip off. All it is, is an expensive place to plug in for the night… ick!!
Sep 13, 2021
Awesome facility and staff. Felt very safe.
Sep 13, 2021
Very nice, clean and well kept campground.
Sep 13, 2021
Ok for an overnight stop. We did not use the facilities, but everything looked neat and clean from the outside. This is a busy campground.
Sep 13, 2021
They worked hard to accommodate our rig and pull behind trailer!
Sep 13, 2021
I stayed it at your Campground that was nothing but write off a main freeway so all I heard was moving vehicles. There was absolutely no beautiful scenery around nothing as a person from Wisconsin I don't understand calling that camping
Sep 12, 2021
Short stay…very friendly staff…clean
Sep 11, 2021
like the campground, just did not enjoy Cheyenne......too windy and hot
Sep 11, 2021
Why are the spots not level for motorhomes we are 33 feet long and could not get level due to the slope time for you to get out and level your spots
Sep 11, 2021
This park is very barren, all gravel, no grass & few trees. We were placed in the back forty next to freeway noise. It was 90 degrees out but they closed the pool day after Labor Day regardless. This is our second-to-least favorite KOA in the past 3 years.
Sep 10, 2021
Just an overnight stay passing through. Clean facilities friendly staff, level large sights. Not much shade and some road noise from the interstate. But it was easy off and on from the interstate
Sep 10, 2021
One night stay with our fifth wheel. Staff was very nice and friendly. Not much grass for the dogs, mostly gravel all around. Easy to get into the campground and pull through site. I would have rated a 5, except for the interstate noise, but convenience for travel was great!
Sep 10, 2021
We only stayed one night. All of the staff were eager to offer assistance. Very nice, well kept facility. Right off of the highway, but it didn't impact my night's sleep even with the windows open. Will return when we can stay longer.
Sep 10, 2021
Very Clean, friendly staff! Would absolutely recommend and stay again.
Sep 10, 2021
Staff was so helpful and friendly.
Sep 09, 2021
Pleasantly surprised and liked the park
Sep 09, 2021
It was right next to the highway in a field with gravel base. The only reason it got 3 stars from me was the staff were really nice. No fire pits here!!! There is a small tree shared by 2 sites. Would not have an extended stay here but was fine for overnight.
Sep 09, 2021
Staff was very friendly and our guide was very nice, restrooms were clean. Overall a very nice overnight. They recommended Mr Jim's Pizza delivery! It was great!!
Sep 09, 2021
A brief one night stay, we were happy with our accommodations. No grass in our campsite, but not a problem for our short stay. It's Wyoming, so a good candidate for Journey level. Staff is very pleasant and helpful. Nice looking campground. Highly recommended!
Sep 09, 2021
Very helpful staff.
Sep 08, 2021
I stayed at the Cheyenne KOA for 5 nights while attending a dog show a few miles away. The staff was very welcoming and the site was quite large. I was having issues with my slide topper due to the storm that rolled through one afternoon and the high winds another afternoon. Someone from the KOA was very helpful in helping me get it working enough so I could get the slide in.
Sep 08, 2021
Enjoyed our stay but and this is a Big BUT. The WiFi is inadequate and for us did not work at all. There must be something wrong with your provider. We resorted to cable but honestly there is nothing with watching on cable. It's all commercials for drugs we don't need. Therefore it is unlikely that we would stay there again. We would find other accommodations.
Sep 08, 2021
Enjoy staying here, the sites are clean and spacious, staff are always friendly.
Sep 08, 2021
Very Clean. Friendly staff. Spacious spots. Only thing missing would be a fire pit for each camping spot... missed having a camp fire before retiring for the night...
Sep 12, 2021
Great campground and wonderful showers. All in all very clean and staff are excellent!
- Aric Bost on Google
Sep 09, 2021
Enjoyed a short visit.
- margie asher on Google
Sep 09, 2021
Only here 1 nite but staff very helpful. Peaceful campground.
- Mary Pat Wix on Google