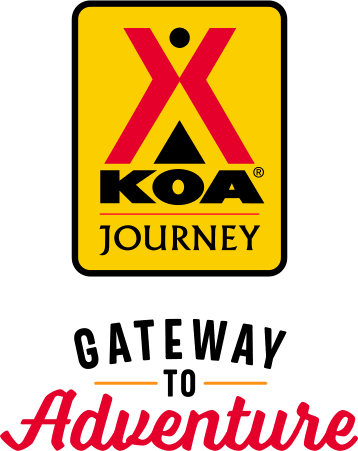 KOA Journey Campgrounds
KOA Journey campgrounds are the perfect oases after a day on the road. Whether it's along the way or a quick getaway, they've got you covered. Located near the highways and byways of North America with long Pull-thru RV Sites, they deliver convenience to the traveling camper. Pull in, ease back and take a load off.
KOA Journeys Feature:
Pull-through RV Sites with 50-amp service
Premium Tent Sites
Well lit after hours check-in service
Directions
I-80 Westbound: Take exit 367. Make a right turn at end of off-ramp. Make a right onto Hutchins Drive (old Archer Frontage Road).
Eastbound: Take exit 367. Make a left turn at end of off-ramp. Go under highway. Make a right onto Hutchins Drive (old Archer Frontage Road).
GPS: N41.139186, W104.698689
Get Google Directions
Jun 15, 2021
This was a one night stopping off point - close to the I80 freeway - there is some noise but not obtrusive - we had a pull through site the staff made sure we could pull forward so we did not have to unhook the tow. Laundry was great - pool was great - friendly staff - its not a destination site but as a one night stop off it was great - nice clean site - make sure you reserve as they were full!
Jun 15, 2021
Overnight stop traveling through. Nice facility, clean bathrooms. Would stay there again!!
Jun 15, 2021
Staff was very friendly and helpful. Site was clean and loved the added amenities of mini golf and pool for our family trip. Only draw backs was the road leading up to the site was very rough, bathrooms weren't vented very well so they were pretty humid when we used them,and there was more noise from the highway than I expected. Otherwise we really enjoyed staying.
Jun 15, 2021
The campground was very clean and the staff were helpful. The pool was checked regularly and very clean. Thanks for a nice stay. The laundry was well maintained.
Jun 14, 2021
Just one night but it would be an easy great place to stay for longer. Definitely a great KOA! Staff are awesome
Jun 14, 2021
Clean park. Friendly and efficient staff. Nice showers and close to interstate for passing through the area.
Jun 14, 2021
The campsite is clean and plenty to do for the kiddos. The best part is the staff. More than one staff member went out of their way to make our stay so great! Mary Ann was amazing and helped us when my daughter was sick. Another staff member lent us his chairs when he noticed we forgot ours. Such a great little getaway.
Jun 14, 2021
Some of the sites are little tight
Jun 14, 2021
Great camp ground. People were a great help. Will stay again.
Jun 14, 2021
Very enjoyable stay Helpfuf and friendly staff
Jun 13, 2021
Very friendly staff. Good amenities. The sewer lines being raised so high took some extra planning/setup for dumping. Overall, very nice stay.
Jun 13, 2021
well maintained and clean facilities; WiFi had good coverage and strength
Jun 13, 2021
Scott & his wife were very hospitable and helped orient us. We met such nice people there from across the country. The tent spaces were nice and the wooden wind block corner was a nice add. It is only 5-miles from Cheyenne, so easy access to touring the town. The only negative is the constant highway noise from I-80 right next to the campground.
Jun 13, 2021
It was very noisy next to the freeway plus it was very windy and the wind break at our tent site didn't help much. It is a very barren location with no shade either.
Jun 13, 2021
Very clean and well organized wish I could have stayed longer
Jun 12, 2021
Very clean park, seems on the newer side. I requested a shaded site and was, thankfully, granted one as we were here for three nights. There are many, many not shaded sites. Great location to buzz into town to partake in all that Cheyenne has to offer. Can hear the noise from the freeway, but it really is not that bad. Seems most RVers are here for just one night.
Jun 12, 2021
Concerned that now that it has been purchased by a firm, it will be turned into a "circus" .... wanna-be theme park. Please NO... the charm of this KOA is what it is Right Now
Jun 12, 2021
It's been 35 years since I've been at a KOA (I was a kid then) and this didn't disappoint. We were looking for a clean, safe place to stay and the Cheyenne KOA fit the bill. It's off the highway, so it's convenient, but of course there is some road noise. Still, it worked great for us. Thank you!
Jun 11, 2021
Great place. Very clean. Friendly!
Jun 10, 2021
Awesome staff
Jun 10, 2021
Very nice campground. Just what we needed.
Jun 10, 2021
The park was clean and the staff was busy making improvements. The frontage road leading to the park was very bumpy and has many potholes to navigate. around. Our site was fairly level and all utilities worked ok. The cable TV advertised never worked and the OTA channels weren't much better. The WiFi was ok but they have a policy to slow your connection after an uncertain amount of use.
Jun 10, 2021
Convenient location while on the road. Tiny cabin was comfortable and clean.
Jun 10, 2021
Like most KOAs this one is close to the highway and as a tent camper we were placed close to it. The bathroom and showers were very clean, as was the pool. Friendly folks at check in!
Jun 10, 2021
It was nice. It's a very pleasant place with friendly service. We enjoyed it.
Jun 09, 2021
The host were very nice. The showers and bathrooms were really clean. Our cabin even had decor hanging inside. We will be back if we head that way again. Thank you.
Jun 09, 2021
All good for an overnight stay. Park is clean and well staffed. Don't need cable. The OTA is adequate for basic tv. We have stayed here several times in the past few years as we travel east to west and vice versa. There is a Walmart just down the road about a mile if supplies are needed. Pilot gas station at the freeway exit has room for our gas motorhome and also sells diesel. All convenient.
Jun 09, 2021
Staff was pleasant but campground needs some tlc gravel lot. Right by highway. No cable. Very small store.
Jun 09, 2021
Very clean! Campground was quiet even though it's close to the freeway.
Jun 09, 2021
We are always happy to get to Cheyenne Koa, weather we are going east or west. The staff is always welcoming and wonderful, and the campground is like home.
Jun 09, 2021
Always friendly
Jun 09, 2021
Nice park. Gave great recommendations ona restaurant TJoes just down the road. 5 minutes to downtown Cheyenne.
Jun 08, 2021
What a great team they have here. Bill and Terri are wonderful and helpful. Nice Nice people. The campground is well maintained clean bathrooms and laundry.
Jun 08, 2021
Extremely friendly & helpful staff. Showers & restrooms were very clean. Campground itself was basically a gravel parking lot.
Jun 08, 2021
Very nice campground Very Friendly
Jun 08, 2021
What a beautiful campground and wonderful friendly people. The staff was very kind and helpful, the grounds are very clean an overall wonderful experience. I would camp here again!
Jun 07, 2021
Nice, quite uneventful stay with some friends from CA>
Jun 07, 2021
Very unsatisfied as far as KOA's go,No,cable but was advertised (under construction)? And the WiFi was like dial up! 20 minutes to open a page! The part about not having these amenities and being 25% more than the average KOA broke the camel's back.
Jun 07, 2021
The entire staff was wonderful. The laundry and restrooms were very clean and the site was perfect. Will definitely stay there again when traveling in that area.
Jun 06, 2021
Typical overnight KOA
Jun 12, 2021
Staff very accommodating. SUPER.
- Debbie Milner on Google
Jun 10, 2021
Friendly staff
- Charles Pagel on Google
Jun 07, 2021
A great campground that reminds me why we stayed at KOA when I was a kid. Great and kind staff with very clean restrooms and showers. The kids loved the playground, and watching all the bunnies and prairie dogs. Wish we could've stayed longer for the pool!
- James Bryant on Google