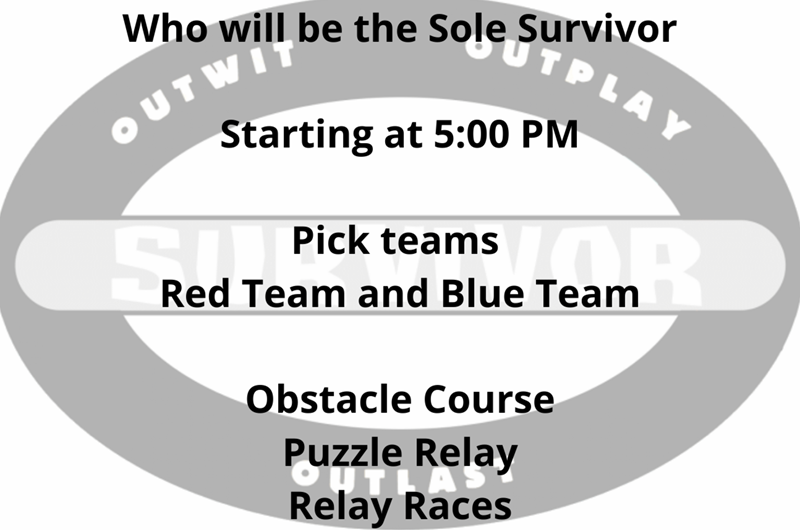 Father's Day Weekend Survivor Style
Join us as we find out who the sole survivor is.
We will have plenty of Survivor style challenges including:
Obstacle Course
Puzzle Relay
And plenty of other races
We will have a tribal council at the end of each challenge. The difference is that we will be voting for the winner of each challenge.