Alert
The State of Utah has moved to Yellow Health Risk Status. Cedar City KOA remains open during the COVID-19 crisis and is committed to keeping our restrooms, cabins, and public areas clean and sanitized. Our playground is now open and the pool will be open by Memorial Day Weekend.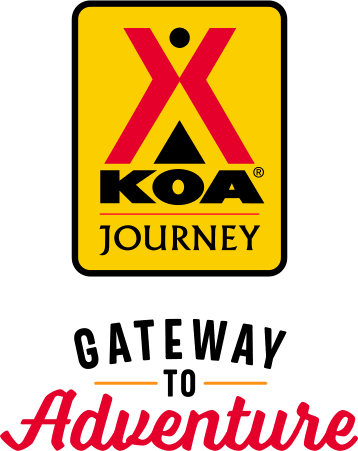 KOA Journey Campgrounds
KOA Journey campgrounds are the perfect oases after a day on the road. Whether it's along the way or a quick getaway, they've got you covered. Located near the highways and byways of North America with long Pull-thru RV Sites, they deliver convenience to the traveling camper. Pull in, ease back and take a load off.
KOA Journeys Feature:
Pull-through RV Sites with 50-amp service
Premium Tent Sites
Well lit after hours check-in service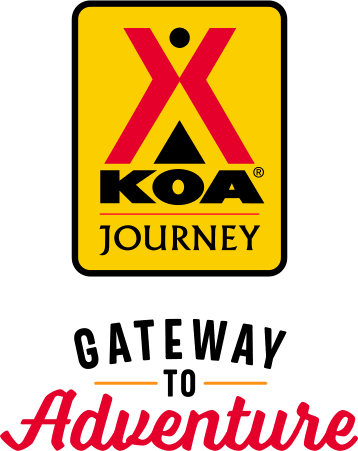 KOA Journey Campgrounds
KOA Journey campgrounds are the perfect oases after a day on the road. Whether it's along the way or a quick getaway, they've got you covered. Located near the highways and byways of North America with long Pull-thru RV Sites, they deliver convenience to the traveling camper. Pull in, ease back and take a load off.
KOA Journeys Feature:
Pull-through RV Sites with 50-amp service
Premium Tent Sites
Well lit after hours check-in service
Directions
Many GPS services have you exit I-15 in Kanarraville. Disregard these instructions.
For I-15 Northbound: Take exit 57, then 3 miles north.
For I-15 Southbound: Take exit 62, then 2.8 miles south.
Get Google Directions
Sep 25, 2020
Wifi was very strong. Comfortable site in easy driving distance to many attractions. Especially recommend Cedar Breaks national monument.
Sep 22, 2020
First time at a KOA and it did not disappoint. Everything was well prepared and organized. Bathroom was also very nice and clean.
Sep 22, 2020
This campsite is great, the host were really accommodating and very helpful. We stayed here with an electric vehicle and a tent. I recommend to those staying on the gravel tent site with electric and water, to bring a mat for your tent because of the gravel can hurt your feet while walking in your tent. 5 stars!!
Sep 15, 2020
Don't understand why you put tent campers closest to a busy street. Bathrooms need updating and cleaning.
Sep 15, 2020
Great family atmosphere but who wants to set up a tent in gravel. Bad for the tent and really uncomfortable. KOA no longer for campers, it's a trailer park.
CAMPGROUND RESPONSE / COMMENTS:
Our tent sites have pea gravel in the tent pads which is actually much more forgiving and comfortable than sleeping on the clay soil. It is also much better for drainage during rainstorms. Were sorry you didnt find the tent pad comfortable.
Sep 13, 2020
The tent site was great with gravel pad, moveable picnic table and adjustable grate over the fire pit. The ear plugs were a plus as the traffic noise is constant all night.
Sep 09, 2020
Everyone was friendly and the facilities are clean but the tent site location is absolutely horrible - feet away from a busy road with noisy traffic and a bright street light. Hard to sleep well.
Sep 08, 2020
Really enjoyed my stay here. Clean bathrooms, friendly staff, great spot, and all functional necessities. Keep in mind, near highway so cars passing by can cause noises. They include earplugs which was really thoughtful. 1 hour away from Zion. Highly recommend staying here!
Aug 31, 2020
Thoroughly enjoyed it! Once the tent was up, relaxation filled the schedule. Plenty to do and see in the city and in the surrounding vicinity. Will be back again.
Aug 31, 2020
Staff was NOT wearing mask. I felt unsafe. I felt like they did not care about my well being. I would not recommend staying here. If they don't care about my safety, how do you know they clean the bathrooms or the showers? Guess what, they were disgusting. WOULD NOT STAY HERE AGAIN
Aug 31, 2020
Noisy. All night long cars, trucks and motorcycles accelerating from nearby stop light.
Aug 28, 2020
Very friendly and easy check in.
Aug 26, 2020
Stayed one night in a tent site, clean park and bathrooms, had a nice warm shower after a twelve hour drive.
Aug 24, 2020
We tent camped 1 night. They give you a set of ear plugs when you check in. The travel noise was very annoying all night long. Every body in Cedar city owns a noisy deasil truck. And the traffic signal is very close to the camp. They need a sound wall to kill alot of the noise. The camp was clean with a huge laundry area.
Aug 24, 2020
Thank you for all of your help and info. The boys loved swimming in the pool and the girls loved the clean bathrooms. Thank you KOA!!!
Aug 21, 2020
Just noisy due to highway right there. Everything else clean and well maintained
Aug 14, 2020
Tent site being located by main street made it noisy
Aug 10, 2020
Actual campground area was very nice, bathrooms were clean. However, this campground is right next to a busy road and extremely noisy. It sounded like there were street racers up and down the road all night. Didn't sleep well in a tent.
Aug 07, 2020
I 100% appreciated the earplugs!!!! That brought the Star rating up!!! But I would not stay in a tent there. It was not good. The street was tough. The street lights where tough, the parking next to the tent that had very load music from a car at midnight for about an hour, then the business opened at 7 am and had a ton of noise. The noise and light was just too much. The staff: AMAZING!!!!
Aug 04, 2020
Short stay on our journey. Very nice place to get some rest. Well-maintained and very easy after-hours check-in.
Jul 26, 2020
Convenient location. There is some hwy noise if you are at the front of the campground. Clean but in need serious need of updating. There is not a lot of privacy. It is in need of shrubs between sites. We stayed in deluxe tent site but it was not worth $50, grass was dead and patchy, and table was in dire need of paint job. back fence seems to be falling down & loud apartments behind
Jul 20, 2020
Great stay, was very clean and nice hospitality.
Jul 18, 2020
While this facility may be great if you own an RV for tent campers this is not a first choice. The tent area is small and staff offered ear plugs at check in as it is next to a busy road. The area is highly illuminated by street lights in and out of the campground. Staff is very friendly and the facility is clean but between noise and light it is hard to sleep. An RV would not have this issue
Jul 18, 2020
Everything was perfect except the noise ( thank you for the earplugs) and the pool cLosing before dark.
Jul 15, 2020
Perfect in every way Being able to always know what your getting in a KOA is the best
Jul 13, 2020
All KOA staff were friendly, helpful. I felt unsafe because many guests and some staff were without masks amid the Covid19 pandemic - and there wasn't any safety information posted about social distancing or hand washing. A security light shed light on Tent platform T-1 during the night, so it was hard to fall asleep. However, the tent site itself was well equipped.
Jul 13, 2020
I loved the camp grounds, but I think it needs to be more advertised that the tent camping is right next to a VERY BUSY road. I was not impressed with that, and would stay in the deluxe tent camping spots atthe back of the campground. Also, the people who checked in after midnight right next to us.Not the KOA's problem, but holy loud and inconsiderate! Banging their stakes and slaming doors.
Jul 11, 2020
It was a good campground, but we had to listen to a domestic dispute through the night in the tent next to ours that included a massive amount of profanity and was quite loud. The tent site was right next to a high use road so lots of automobile noise as well.
Jul 10, 2020
Awesome service!
Jul 10, 2020
The amenities are great but the tent camp sites are too close together and too close to the road. The fact that your staff issues ear plugs at arrival shows that you know you have a problem.
Jul 06, 2020
Very clean. Reasonable price. Helpful.
Jul 04, 2020
The men's bathroom toilet and urinal did not work. The toilet clogged frequently. The urinal spilled over every time I flushed. There was a standing puddle in the toilet stall.
CAMPGROUND RESPONSE / COMMENTS:
Thanks for your comments. Once we were notified of the restroom problems, we got someone out to snake the line and found it clogged with flushable wipes. Sorry for the inconvenience in the restroom. We hope youll stay again under better conditions.
Jul 02, 2020
I stayed for 3 months and never had a single problem. Everyone was so nice amd understanding. Always ready to work with me and help find a mutually beneficial situation. I loved my stay here and will for sure be back often.
Jun 29, 2020
We love staying here. Our kids love the pool! Everyone was super friendly! There were tons of ants in our campfire pit. And we had ants in our tent in the morning we left and we never ate in the tent. Other than the ants, it was great
Jun 29, 2020
Friendly staff, great service!
Jun 23, 2020
The description of the campsites is inaccurate. The campsites are right next to the highway and cars, trucks and motorcycles roar past. There is no quiet time. And there is no babbling brook
CAMPGROUND RESPONSE / COMMENTS:
We're sorry your stay wasn't to your satisfaction. Our website description of the standard tent sites does not mention a babbling brook. That description is for our deluxe tent sites located at the back of the park. We hope you'll stay with us in the future and try one of the deluxe tent sites.
Jun 22, 2020
Having the tent sites right next to the busy road made it too loud and bright at night, preventing any amount of decent sleep. It just seems like poor planning to put the thinnest walls next to the loudest road
Jun 22, 2020
Staff was great. Small campground but had everything I needed. Tent site was close to main road so a little noisy at night but I was so tired it didn't really bother me too much. Noise was not as bad as other KOA's I've stayed at since town was not as busy.
Jun 21, 2020
The upgraded tent site was worth every penny.
Jun 14, 2020
Wish there were more trees to provide more shade for the tent campers and I wish there were places to put up hammocks
Sep 14, 2020
Nice and clean. Good pull through spaces.
- Jenice Keeler on Google
Sep 23, 2020
Clean, fairly easy access. Staff fine, great hand diped ice cream.
- wagonmaster dave on Google
Sep 21, 2020
I paid $82.59 for a 6 bed cabin. 2 Room Log Cabin sleeps six (1 double bed and two sets of bunk beds). When I arrived with 5 people they charged me an additional $16.77 for the 5th person. That didn't seem right to me. It was a fun experience to stay in a cabin. They had an air conditioner in the back room and I guess my son and his wife got hot in the front room so we should have slept with the door between rooms open. We brought our own wood and had smores. Nice porch swing on the porch.
- Karenkagie on Trip Advisor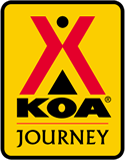 Cedar City KOA
Open All Year
1121 North Main
Cedar City, UT 84721
Check-In/Check-Out Times
RV Sites, Tent Sites
Check-in: 1:00 pm, Check-out: 11:00 am
Accommodations, Cabins
Check-in: 3:00 pm, Check-out: 11:00 am
Operating Hours
Sunday: Open 8:00 AM to 8:00 PM
Monday: Open 8:00 AM to 8:00 PM
Tuesday: Open 8:00 AM to 8:00 PM
Wednesday: Open 8:00 AM to 8:00 PM
Thursday: Open 8:00 AM to 8:00 PM
Friday: Open 8:00 AM to 9:00 PM
Saturday: Open 8:00 AM to 9:00 PM
Get Google Directions