Alert
The State of Utah has moved to Yellow Health Risk Status. Cedar City KOA remains open during the COVID-19 crisis and is committed to keeping our restrooms, cabins, and public areas clean and sanitized. Our playground is open. The pool is closed for the season.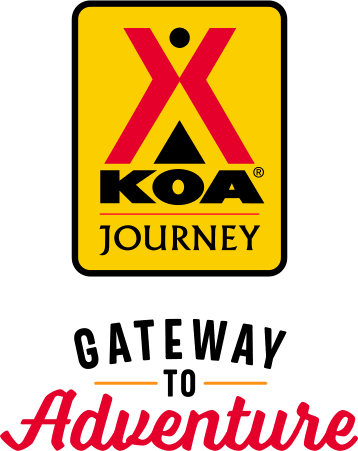 KOA Journey Campgrounds
KOA Journey campgrounds are the perfect oases after a day on the road. Whether it's along the way or a quick getaway, they've got you covered. Located near the highways and byways of North America with long Pull-thru RV Sites, they deliver convenience to the traveling camper. Pull in, ease back and take a load off.
KOA Journeys Feature:
Pull-through RV Sites with 50-amp service
Premium Tent Sites
Well lit after hours check-in service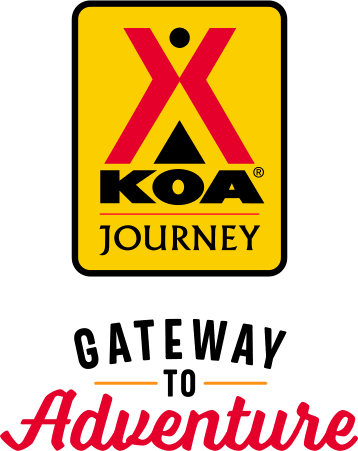 KOA Journey Campgrounds
KOA Journey campgrounds are the perfect oases after a day on the road. Whether it's along the way or a quick getaway, they've got you covered. Located near the highways and byways of North America with long Pull-thru RV Sites, they deliver convenience to the traveling camper. Pull in, ease back and take a load off.
KOA Journeys Feature:
Pull-through RV Sites with 50-amp service
Premium Tent Sites
Well lit after hours check-in service
Directions
Many GPS services have you exit I-15 in Kanarraville. Disregard these instructions.
For I-15 Northbound: Take exit 57, then 3 miles north.
For I-15 Southbound: Take exit 62, then 2.8 miles south.
Get Google Directions
Jul 25, 2020
This is my 2nd visit and I love it!!!! I stay in cabin 10 the only problem was the a/c, wasn't cooling enough and at the middle of the night it make to much noise.... everything else was great....
Jul 22, 2020
The staff took us in as a last minute reservation due to the closure of a KOA we were going to stay at. It was closed due to a wild fire. They were respectful of our need to distance an placed our paperwork outside for us to pick up upon arrival.
Jul 19, 2020
Employees were very friendly and welcoming. The bathrooms were always clean, even on the busy day we were there. And the ice cream was good! We will be back soon.
Jul 19, 2020
Thank you for having the air conditioning on when we arrived, as it was very hot outside, and the vool air was refreshing. Nice and frienfly staff.
Jul 19, 2020
Appreciated that they turned AC on prior to our arrival. Liked the dog friendly screen door and porch swing. Disappointed to pay an additional pet "cleaning" fee. Pet yard was disappointing but at least safety fenced.
Jul 11, 2020
The night before I had to stay in a cabin at the Limon KOA which was awful. The grounds and the staff were amazing in Cedar City.. The bathrooms were clean and very pretty. After I checked in I called the Limon KOA which left me upset and crying. What helped was having a scoop of rocky road ice cream on a waffle cone. I even went bowling downtown after which I went swimming.
Jul 10, 2020
We rented a cabin for one night.It was so clean and very affordable. The restrooms were the nicest I've ever been in a KOA.The staff was very helpful and friendly. The best hand dipped ice cream too!
Jul 09, 2020
Excellent! Only thing that could have made our stay better was a water spigot near the rear cabins. Otherwise, all good!
Jul 08, 2020
Stayed here to be close to several outdoors ventures. Nice cabins with air conditioning. The dog run was not very nice, only down side that I saw.
Jul 08, 2020
Staff were extremely nice and helpful. Campground was quiet, despite being filled to capacity. Cabin was clean. Bathrooms seemed to have been renovated recently, but were not kept clean/restocked during our stay (trash overflowing, no TP or paper towels during several visits, used the bathroom in the laundry mat instead). Would stay here again due to all of the positives mentioned :)
Jul 07, 2020
Cabin was very nice.
Jul 07, 2020
I camp at koa cedar city a few times but it was the first time I chose cabins. What really disappointed me was the fact that after I paid I was not informed that even if I am offered beds I am NOT offered bedding as part of the price . It was weird. I had to pay extra to get bedding. Any kind of information prior to my driving there would have been appreciated because I could have bring my own.
Jul 06, 2020
I loved this KOA! The cabin I was in was right next to a busy road so it was a little noisy at night, but I wasn't too bothered by it. Great AC. Great location. When I checked in they showed me where Walmart is, but when I discovered Lins I wish they had told me about that store!!! Go to Lins - it's fantastic!!
Jul 04, 2020
Cute park. Friendly staff.
Jul 03, 2020
Rents a Deluxe cabin very Disappointed for the money it should be safe contained like the one at Thousand Trails was over charged had to show the person there mistake she could figure it out she also over charged us for ice cream needs to take a math class had to ask for linen and towels no broom to sweep out dirt no cooking in side cabin just wrong no worth a 145 it has a BBQ but no BBQ tools
Jul 03, 2020
There was a peeper looking in my window.
Jul 02, 2020
Friendly staff, clean environment and safe. Noise of surrounding traffic and neighborhood was unpleasant, but that's just the location. No water for back cabins, and that is where most of the loud noise comes from. See you again and I'll stay in the front cabins �
Jul 01, 2020
Every one was so kind and awesome
Jun 29, 2020
We had stayed in many KOA (Cabin)campgrounds and we enjoyed our stay. But a few minor things to point out, There were no clothes line in the bath tub area to hang wet swimming gear, a hair dryer, a handicap bar in bath tub area and some utensils. Other than that we liked the cabin.
CAMPGROUND RESPONSE / COMMENTS:
Thanks for your comments. We are adding clothes lines to the bathrooms and grilling utensils for use with the propane grills provided at each deluxe cabin.
Jun 28, 2020
Clean and friendly
Jun 23, 2020
It's clean! Friendly staff!
Jun 19, 2020
Friendly staff, clean cabin and showers, good price!
Jun 18, 2020
Very pleasant. :)
Jun 16, 2020
Perfect accommodations for a quick night in Cedar City! The kids loved the pool and our cabin was exactly as described. Thank you!
Jun 11, 2020
Camping cabin. Everything I needed, basic but very clean.
Jun 08, 2020
I have been 3 times there and love it ! Amazing location and very nice
Jun 06, 2020
Great place. Good location. It's camping even if you're in a cabin, so don't expect glamping. The staff was helpful though the weekend. A bit too excited to get out on Friday. But we'll hope to return. I like buying fire wood. Might want to make available concessions or like many hotels just have things out you can buy, take it and put $ in a box.
May 26, 2020
Great Stay, entire facility/amenities were very clean
May 18, 2020
Very nice cabin. Employees were helpful
May 12, 2020
One night in a cabin to get out of the rain. Very helpful, nice staff.
May 10, 2020
Very friendly managers, Nice cabin area, except cabins are close to a busy road. The Road is very noisy during the day and early evening, but traffic dies down at night. We stayed 6 nights and enjoyed ourselves the whole time . The only complaint I have is the dish washing sink behind the main office was cracked & filthy, and plugged up with food from other people. Was not cleaned out for 5 days.
May 10, 2020
Everyone was so nice!! Clean bathrooms, easy check in. Thank you KOA!
Mar 25, 2020
The koa was nice and the employees were okay. One of the problems I did have was because it was still cold the outside water was shut off. There was no place to wash dishes. This is only a problem if you were staying in the cabin or camping.
Jan 12, 2020
This was our second time staying in the cabins we absolutely love it. It's the perfect place to stay while boosting our daughter say SUU. Very clean, friendly service and great quiet location. We'll be back! Thank you.
Jan 03, 2020
Bomb.com!! Friendly staff, TJ, was quite the guy!! Restrooms were off the chain!! Cant wait to go back!!
Dec 03, 2019
We really enjoyed ourselves. It was a nice for a quick Getaway. Wish there was a tv.
Nov 14, 2019
We had a nice stay here. Staff was very friendly. I would suggest they check where they have the fire pits located though. Ours was right under one of the pine trees. We did have a fire that evening but I was a little concerned it might catch on fire.
Oct 21, 2019
Very pleasant, thorough, and knowledgeable staff. Thanks for service with a smile!
Oct 20, 2019
This was our second time staying in one of the cabins. We got there late but they left information for us outside the office and our key in the cabin with the porch light on, it was really welcoming. We like how it's dog friendly and has a area for them to run loose. The bathrooms are really clean and spacious. It is annoying with the main road right there but we still like staying here.
Oct 18, 2020
This was a nice and clean RV park. The staff are nice and at night it's really quiet.
- Andre Skidmore on Google
Oct 13, 2020
Great accommodations and the ice cream was the best.
- Jacquie Camera on Google
Oct 10, 2020
The sites were rather large and very wid, easy for us to get our 40' 5th wheel around in. The staff was quite friendly at least the ones we talk to. The upside is, it is right on Main Street so you are close to many of the attractions Cedar City has to offer. The downside is it's right on Main Street which is a 4 to 6 lane wide thoroughfare that ambulances, fire and police use regularly going code 3. And don't forget because of Utah winters the gutters going in-and-out of driveways throughout the city are extremely steep, it is best to enter and exit at as steep of an angle as you can.
- matt johnson on Google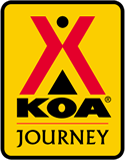 Cedar City KOA
Open All Year
1121 North Main
Cedar City, UT 84721
Check-In/Check-Out Times
RV Sites, Tent Sites
Check-in: 1:00 pm, Check-out: 11:00 am
Accommodations, Cabins
Check-in: 3:00 pm, Check-out: 11:00 am
Operating Hours
Sunday: Open 8:00 AM to 7:00 PM
Monday: Open 8:00 AM to 7:00 PM
Tuesday: Open 8:00 AM to 7:00 PM
Wednesday: Open 8:00 AM to 7:00 PM
Thursday: Open 8:00 AM to 7:00 PM
Friday: Open 8:00 AM to 7:00 PM
Saturday: Open 8:00 AM to 7:00 PM
Get Google Directions