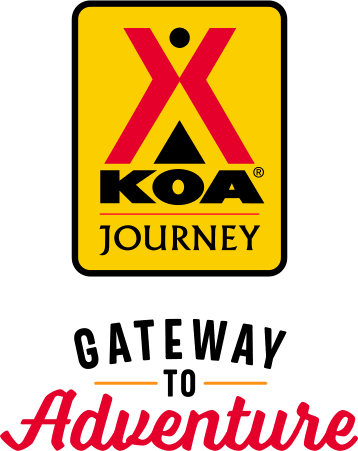 KOA Journey Campgrounds
KOA Journey campgrounds are the perfect oases after a day on the road. Whether it's along the way or a quick getaway, they've got you covered. Located near the highways and byways of North America with long Pull-thru RV Sites, they deliver convenience to the traveling camper. Pull in, ease back and take a load off.
KOA Journeys Feature:
Pull-through RV Sites with 50-amp service
Premium Tent Sites
Well lit after hours check-in service
Directions
Many GPS services have you exit I-15 in Kanarraville. Disregard these instructions.
For I-15 Northbound: Take exit 57, then 3 miles north.
For I-15 Southbound: Take exit 62, then 2.8 miles south.
BEWARE OF THE DIP IN THE ROAD WHEN ENTERING AND EXITING THE KOA. THE STATE HIGHWAY DEPARTMENT CONTROLS THE DRIVEWAY ACCESS AND WE HAVE NO CONTROL OVER THE DIP. DRIVE SLOWLY AND ENTER AND EXIT AT AN ANGLE.
Get Google Directions
Jul 21, 2021
Wonderful campgrounds the owners are fantastic people rented a cabin. Cabin clean and the porch swing was relaxing. Bathrooms were clean as well and finally loved the ice cream. The person allowed us to get one scoop with two different types if ice cream at the one scoop price . :) note I could make up my mind about the coffee or the strawberry. So he let me and kid to choose 1/2 a scoop of each.
Jul 21, 2021
We spent 10 nights here while exploring the area and taking in the National Parks. For a Journey I have to say the spaces were bigger than the Holiday we stayed at in SLC. Everyone was friendly, the park was clean. Cedar City gets lots of flash flooding, the streets are engineered to deal with water runoff, take the entrance of all businesses at an angle and your vehicle will appreciate you.
Jul 21, 2021
Easy in easy out.
Jul 21, 2021
Very accommodating…nice rv spots with full hookup! Friendly staff and good ice cream!
Jul 21, 2021
Just needed over night. Been before for a week and came back. Love it and the town.
Jul 20, 2021
FYI. The worst thing you can do in a large RV, Class A particularly, is to cross the dip at the road coming in or out at an angle as it causes the entire vehicle to twist and torque. Your axle/wheels need to cross through the dip together to avoid this twist. The signs you have posted should be removed.
Jul 20, 2021
All office personnel SO FRIENDLY and nice. Keep up the great customer service!
Jul 19, 2021
It was difficult to enter and exit...the RV rolled in both directions. Dishes went flying.
Jul 19, 2021
It was great
Jul 19, 2021
Stayed in the deluxe cabin. Bed was comfortable. TV worked only with Roku. Wasn't able to use local stations. Air conditioners were loud but kept us cool. Would benefit from the split air conditioning systems that other KOA campgrounds use. Loved the outdoor seating area. Really liked the updates to the office area. Will stay here again when in town.
Jul 18, 2021
Great store, fabulous ice cream! Friendly staff. Very clean park, with nice bathrooms.
Jul 18, 2021
very pleasant stay staff was wonderful no complaints
Jul 18, 2021
Easy in and out. Decent dog run. Quite a few shade trees. Ice cream bar in check-in building.
Jul 17, 2021
It is such a nice park. It's nicely landscaped. Friendly, helpful people running the park. The GPS will not give you the right directions, so we called. But we really enjoyed our stay.
Jul 17, 2021
Very friendly staff. Great pool and ice cream. Very clean facilities.
Jul 17, 2021
Nice site, under a tree for some shade, clean. Dog area. The afternoon thundershower was the bomb!
Jul 16, 2021
Great facilities and staff. The city has grown around the site but still a nice affordable place to stay.
Jul 16, 2021
The AC in cabin K27 was perfect. The bathrooms were clean, and the campground staff was nice. The best part was the ice cream in the office. We went both nights we stayed at the KOA.
Jul 16, 2021
Personnel friendly, professional, campground clean, restrooms newly remodelled, centrally located in town, stay there every year for Shakespeare festival activities
Jul 16, 2021
Our stay was pleasant Mother Nature was the problem very hot . Only negative the road dip entering the park.
Jul 16, 2021
Arrived very late but received texts from host as to how to proceed when we arrived and what site number we were given. No stress from being late, unlike other RV parks. Excent service, clean campground better than others I have stayed at. At check out hostr was extremely friendly. I will come back when traveling through Cedar City again.
Jul 15, 2021
We tent camped fir tbree nights at the Cedar City KIA. The tent sites were nice . The restrooms were nice and jept fairly clean.. We enjoyed being within druving distance of both Zion National Park and Bryce Canyon National Park
Jul 15, 2021
I arrived just at the start of a violent thunder storm—buckets of rain! I made it to the office where the staff was helpful, efficient and so very kind. Since I didn't have an umbrella or even a coat, one of them got out her own umbrella and walked me to the car! Now that's going the extra mile for sure!
Jul 15, 2021
The staff was extra friendly and very accommodating. We didn't use the common areas, but if they were like the rest of the facility they were clean and neat. We'd stay here again.
Jul 15, 2021
The $65.00 cost for a one night stay is the most we have ever paid for an RV site in 10 years of RVing, the last 4 of which have been full time! (The next highest was a KOA in Quincy, MA) The park is literally on Main Street, steady traffic, emergency sirens and other noise. The site (A2) was not level, and the grassy area had large bare spots. It was definitely NOT worth the price!
CAMPGROUND RESPONSE / COMMENTS:
Were sorry you found our rates unacceptable. We are competitively priced with other parks in southern Utah, and the best value in Cedar City with more amenities and better prices than any other campground in the area.
Jul 14, 2021
very clean and very friendly staff.
Jul 14, 2021
Great staff . Nice spacious rv spaces.
Jul 14, 2021
We had a great stay and everything was very clean.
Jul 14, 2021
Amazing and beautiful tree coverage. Wonderful view of the red mountains and outstanding customer service! The ice cream is sooooo goood get one!
Jul 14, 2021
Great stay, would be a 5 and 10 but our grass area was more mud. All other sites appeared to have grass. Still we liked it and would stay again.
Jul 14, 2021
Super friendly and accommodating staff. For being right in town, it was relatively quiet. The only negatives for me were the disgusting bathrooms and the pool closing so early. Sites were big and level.
Jul 14, 2021
Very friendly, helpful staff
Jul 13, 2021
Everyone was extremely friendly and helpful. Very clean restrooms and showers. Great ice cream too!
Jul 13, 2021
We've stayed here in Cedar City many times. Always a great stay with friendly staff and nice camping sites. Thank you!
Jul 13, 2021
Don't usually stay in RV parks but it was a special trip. Park was very clean and management was super friendly.
Jul 13, 2021
This kampground needs some serious beautification, its ugly! There's no water faucet in our cabin while others have, we have to walk far to get water. The A/C parts is falling apart. The road to the entrance of this camp needs some asphalting.
Jul 13, 2021
Very friendly and helpful staff!
Jul 13, 2021
Very nice and accommodating Staff. Highly recommend visiting the park when you are in town. We will definitely return when we are in the area.
Jul 13, 2021
Terrible.Tent site had no tree coverings. direct sunlight. Site was 8 feet from residential area where they played basketball until 1030 at night. LOUD neighbors Own a Main street.Cops and sirens....Helicopters all night long. It SUCKED!....No sleep...waste of money
Jul 13, 2021
Pool closing too early
Jul 13, 2021
Great campground and interested in being better.
Jul 14, 2021
Awesome place to lodge when you want to explore zion and the surrounding areas as tourists. Great service, awesome ice cream inside the store, and the cabins are air conditioned so its perfect for the summer. Bathrooms are located on the side of the info building so easy to access
- Eva Kasai on Google
Jul 04, 2021
We loved staying at this KOA. The staff was so friendly and the facilities well-maintained. We loved the ice cream, too!
- Jeremy Stober on Google
Jul 02, 2021
Nice. Everyone .Nice pool .YEAH .MY sis Lives there .I love to visit.Trees relax.Best KOA Cedar. My opinion
- donna gray on Google