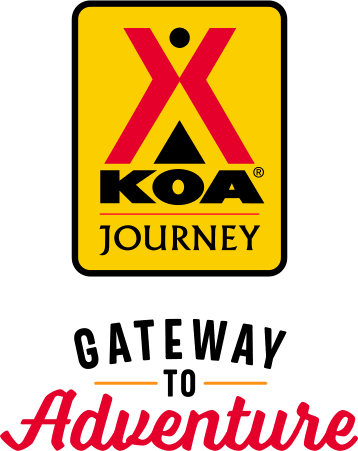 KOA Journey Campgrounds
KOA Journey campgrounds are the perfect oases after a day on the road. Whether it's along the way or a quick getaway, they've got you covered. Located near the highways and byways of North America with long Pull-thru RV Sites, they deliver convenience to the traveling camper. Pull in, ease back and take a load off.
KOA Journeys Feature:
Pull-through RV Sites with 50-amp service
Premium Tent Sites
Well lit after hours check-in service
Directions
Many GPS services have you exit I-15 in Kanarraville. Disregard these instructions.
For I-15 Northbound: Take exit 57, then 3 miles north.
For I-15 Southbound: Take exit 62, then 2.8 miles south.
BEWARE OF THE DIP IN THE ROAD WHEN ENTERING AND EXITING THE KOA. THE STATE HIGHWAY DEPARTMENT CONTROLS THE DRIVEWAY ACCESS AND WE HAVE NO CONTROL OVER THE DIP. DRIVE SLOWLY AND ENTER AND EXIT AT AN ANGLE.
Get Google Directions
Sep 21, 2021
Clean campground with a friendly staff
Sep 21, 2021
At 8:30 am we were 20 miles from Cedar City.. I called to see if there was a chance that we might check in early. Jean told me that there were guests that would be checking out at 11:00 am and to go out for breakfast then stop by at 11:30 or after. Jean was polite and friendly while checking us in. She went over the rules and saved me money when I agreed to join the KOA rewards program. Great !
Sep 21, 2021
We stayed for 7 nights here. Love the camp ground and our back in site was perfect. The people who work here a very nice and the grounds were clean and kept up. We would definitely recommend staying here.
Sep 21, 2021
Great place, very clean!
Sep 21, 2021
Clean park; great service from the staff. Will stay again!
Sep 21, 2021
Nice park with very large pull through spots. Staff was amazing, checked on us to see if we needed anything. And of course ice cream shop and fire place on the front porch was a treat.
Sep 21, 2021
Beautiful clean park, easy to find, loved that we were sent text messages prior to arriving that let us know where to find our check in map since we arrived late at night. Highly recommended!
Sep 21, 2021
Great staff! Great park!!
Sep 20, 2021
We have a shady site but very close to road with lots of road noise. The sites are very close together. The bathrooms were not very clean. Nice KOA store and staff very pleasant. Half of the machines in the laundry Matt were out of order.
Sep 20, 2021
Sites are very nice and the campground is kept very clean. It is in a great location for many sites and activities held in the area. Staff is very helpful and the ice cream is so delicious.
Sep 20, 2021
Our stay was pleasant. The campground was clean, the showers and bathrooms were clean and secure. My kids loved the pool and the dog park was great for our dog. The hosts were professional and kind.
Sep 20, 2021
Very clean and convenient
Sep 20, 2021
Very clean . Bathrooms are kept clean
Sep 20, 2021
Clean and quiet!
Sep 20, 2021
The best KOA I have ever stayed in!!!
Sep 20, 2021
They were able to work me in then add an extra day at the last minute. These owners and staff do their very best to make their visitors happy and comfortable. The Campground is slowly but surely getting updated and spruced up. They're in the process of refinishing all of the picnic tables and doing a nice job. They listen!
Sep 20, 2021
It's apparent that this particular KOA has gone under some revamping since our previous stay over a year ago. With some hesitation, we decided to stay a couple of nights. We were pleasantly surprised. The staff were welcoming and friendly and grounds are now well kept. Great job and looking forward to our next stay!
Sep 19, 2021
Excellent Staff
Sep 18, 2021
Polite, helpful. Great ice cream
Sep 18, 2021
Level fhu. Close to restaurants and shopping. Pleasant staff and great ice cream
Sep 18, 2021
Second time here and loved it again!!
Sep 18, 2021
Very clean and great staff.
Sep 17, 2021
Overnight stay as part of our journey to our destination. Everything worked as we needed. The staff was friendly and helpful!
Sep 17, 2021
Staff was great. The ice cream was very good. The sites were tight and not very level. The new electric pedestals were very difficult if you used a surge protector and sewer was uphill. The older pedestals and the sewer in the ground worked much better.
Sep 17, 2021
We would love to stay here again if we come this way
Sep 17, 2021
The KOA seems improved since my last visit 4 yrs ago. I stopped visiting here because it was getting run down and in need of repairs. I was pleasantly surprised by the improvements the new owners have made. Faster internet service, renovated check-in area, and repaved road was nice. The horseshoe pit was torn up, which wasn't mentioned upon check in, even after I said I looked forward to using it.
CAMPGROUND RESPONSE / COMMENTS:
Were sorry no one informed you of our brand new horseshoe pit, along with ladder golf and corn hole. Were very proud of the new recreation area and hope you might come back again to enjoy it.
Sep 16, 2021
This was our 2nd time staying at this campground. Both times, all very clean, organized, with friendly staff. We didn't use the pool or the store. You are in an excellent location, both for where my sister lives, and lots of sight seeing locations. We will definitely be back.
Sep 16, 2021
We only had an overnight stay but staff was very nice and convenient from interstate.
Sep 16, 2021
Nice park; pleasant staff; noisy off Main St.; water pressure is high; dipping entrance/exit difficult.
Sep 16, 2021
Excellent as usual. We stay here frequently.
Sep 16, 2021
Nice clean park. Very friendly and helpful staff. Hand dipped ice cream in the office.���
Sep 16, 2021
The owners of this KOA were away so Corporate KOA sent a substitute manager. Ray was his name is man was rude to not only us but others campers. I have a 12 year old dog and she couldn't make it to the Kamp K9 she went on the grass across from our site. He yelled at me and I politely replied she is old and can't walk far he said that's not my concern take her to the dog area! I picked up her
CAMPGROUND RESPONSE / COMMENTS:
Were very sorry about your experience. As the park owner, I assure you we love pets at our park and especially love pet owners who pick up after their dogs, as it appears you did. Thanks for staying with us. We hope youll give us another chance at a better experience.
Sep 15, 2021
Loved our stay , everyone was very friendly , clean campground & bath rooms
Sep 15, 2021
The Deluxe Cabin was very comfortable clean and nice. It would be great if there were more of them so we could always get one!
Sep 15, 2021
Always love staying here and they are always making improvements. The staff is awesome!
Sep 15, 2021
Beautiful park. Extremely well cared for!!
Sep 15, 2021
Nice Campground friendly people very helpful enjoyed my stay
Sep 14, 2021
Excellent staff and grounds are immaculate. Probably one of the best KOA's we have stayed at
Sep 14, 2021
Very clean an well maintained. Staff was amazing. Showers and sites impeccable!!
Sep 14, 2021
Very friendly and helpful attendants!
Sep 14, 2021
Nice campsite B2 close to pool. Laundry is great, clean and lots of machines. Staff is friendly and always working towards you having a great stay. We had a problem with people walking with and without dogs right through our site. Maybe they should address this better. Picnic table is very rough and I cut myself on it. Good place lots to do. Jersey Mikes was a great find!!
Sep 14, 2021
Just 1 night passing through in the summer heat, coolest place around. Level spots many with shade. Friendly staff and hand scooped ice cream in store.
Sep 19, 2021
Loved it great place to stay. Best KOA we have ever stayed at!
- Debbie Ford on Google
Sep 13, 2021
We were ahead of our schedule so I called the KOA to see if they could let us check in early. The lady that answered the phone, Jean, was so kind and polite about the request, but there was someone in the space. Jean suggested that we go out for breakfast or check out Cedar City and come back after 11:00am. She would be able to get us checked in for our stay. When we arrived at the KOA, Jean let us know what amenities the Campground had and she signed me up with KOA's member's card to save me some money whenever we camp at any KOA.
- Deborah Todd on Google
Sep 12, 2021
First off, I'm not a KOA guy. Kids All Over! Great when mine were young, not now. We had a change in plans necessitating our making reservations the day before our 3 day midweek visit. Very helpful lady on the phone had no problem with locating us a site in a 'less active' part of the park. Arguably, it was the best site in the park! Very much appreciated. They warn you of the severity of the entrance. I would strongly suggest that you enter the park only from the north. That way, you can make a right into the park & more easily keep from dragging. And great internet. Though not a KOA type, this was a great experience at a great park.
- lesj835 on Trip Advisor