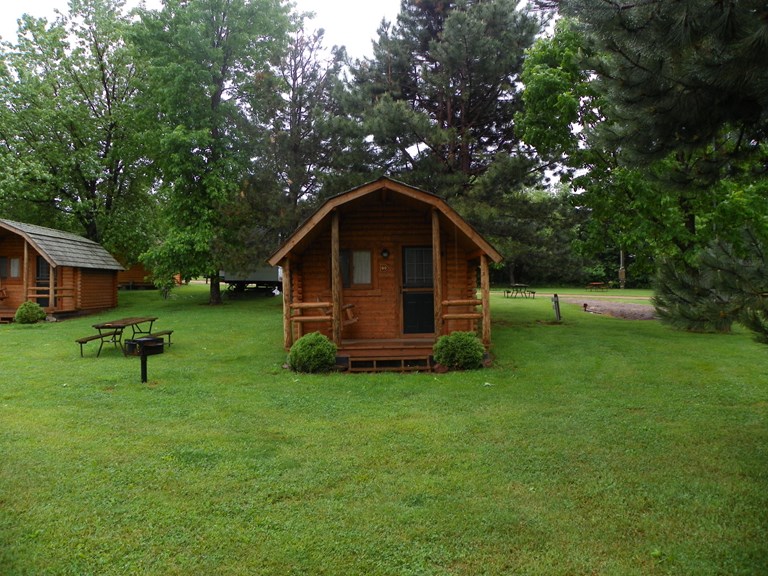 Kids Kamp
Come and have some fun with us Monday to Thurs  9-11 and Fri 10:30-12:30 We meet in the  activity room. We will be doing a little of everything the main goal of kids kamp is to have fun and learn a few new things
Bubble FUN
Every Sat {weather permitting} join us behind the pavallion for some good clean fun .The kid wash as some call it
RC Race Track
Don't Forget to bring you RC car with you and if you do don't worry we do have rentals available . This is a muliti use track and we do allow bikes on as well as long as the track in not in use with the cars So bring you friends and set up a race it is loads of fun  .We plan on having a second bigger track up and running for the summer of 2015. Do to the noise issue we are requesting Electric RC only Thanks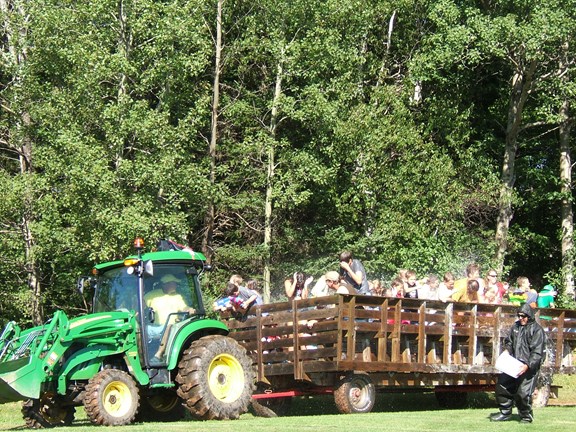 Wet Wagon Ride
Every Sat Afternoon join us for a fun wet time Bring your water guns and water balloons you will get wet .We run rain or shine but please arrive early as we will fill up and we only run one due to set up time
Wagon Ride
Climb aboard our wagon that is towed by the bubble blowing tractor every evening at 7 pm for a ride around the campground and through the woods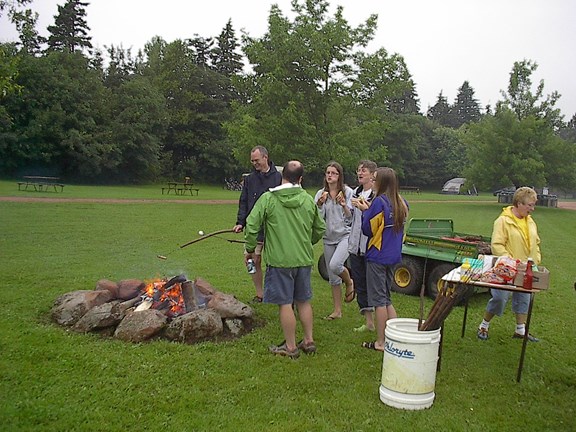 Sunday Night Free Hot Dog Roast
Let us buy dinner for you and the kids every Sunday night weather permitting meet at the group fire pit in the main park 7-9 and we supply everything you need. This is a great social event meet your fellow campers and find out where they are from and where they are traveling to. You might find a long lost friend or relative hope to see you there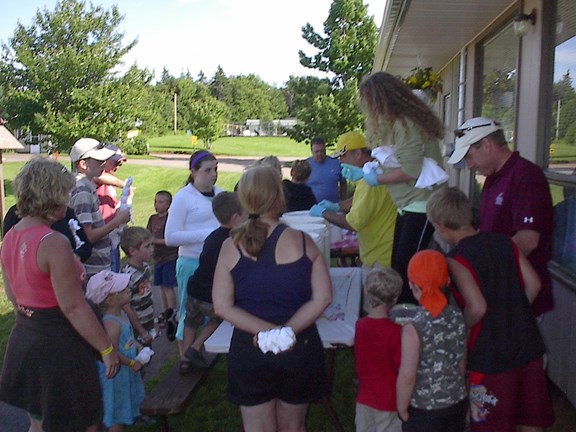 Tye-dye Fun
Come and let us help you make a one of kind souvenir. Make your self a t-shirt pillow case or even a pair of tye-dye socks. This year we will once again be making Island mud Tye-dye Shirts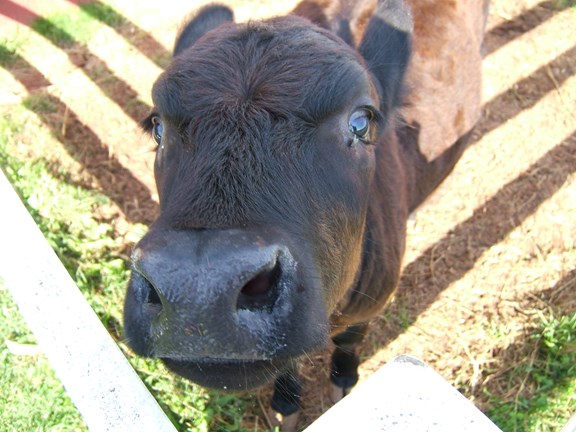 Petting Zoo
Come meet and pet some farm animals. This is time to get up and close with your barn yard friends .But do not forget to stop and play with the kittens always the favorite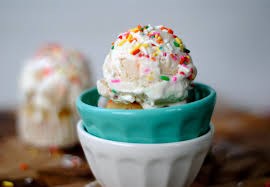 Top Your Own Sundae
I scream, you scream, we all scream for sundaes! We serve up your favorite toppings such as chocolate syrup and whipped cream, and a chance to mingle with your fellow campers.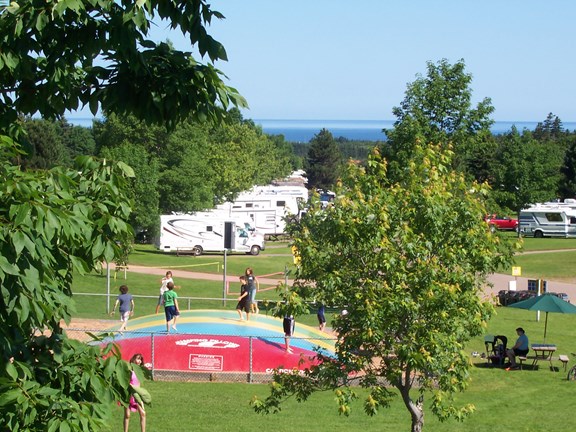 Jumping Pillow
What do you get when you cross a trampoline with a bounce castle? A jumping pillow! This safe activity provides countless hours of exercise and entertainment for the young and the young at heart.
Weekend Pancake Breakfast
At our pancake breakfasts we serve up a scrumptious stack of pancakes hot off the griddle. We round out the meal with sausage links, coffee and orange juice. You eat up; we'll clean up!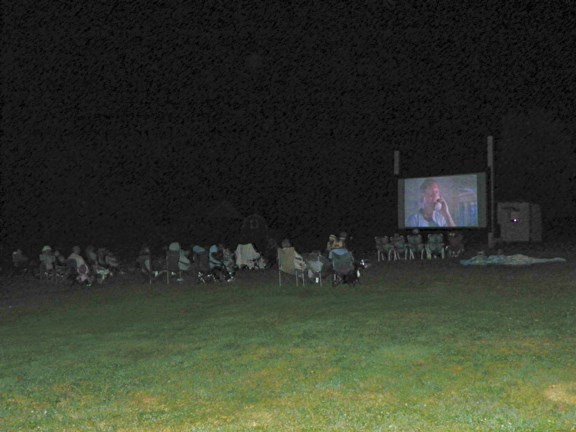 Outdoor Cinema
The outdoor cinema is like a drive-in movie without the car. You can enjoy a family-oriented film under the stars. Grab your blanket and some change for the concession stand for freshly popped popcorn, tasty treats and drinks. Be prepared to get comfortable and enjoy the show!
Candy Bar Bingo
This is the game for both young and old all you need is sweet tooth and a candy bar to play. But win and you will going home with a great big smile and a whole lot of bars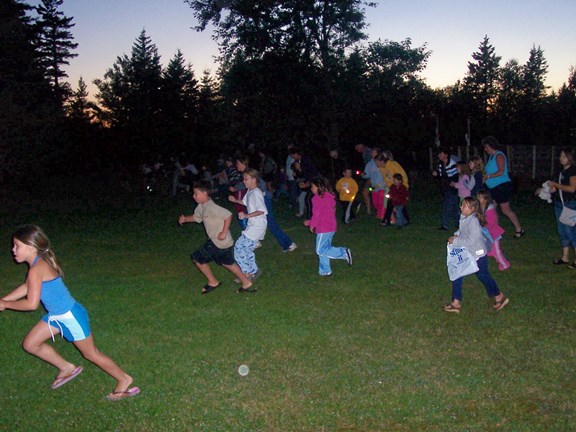 Night Time Treasure Hunt
We hide the surprises (look for the yellow bags) you supply a flashlight together we will all have some hunting fun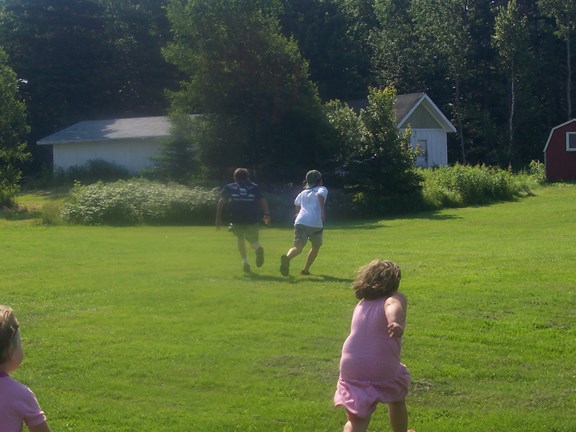 Scavenger Hunt
Go by yourself or make a team to hunt the Campground for list of interesting stuff (new lists each week) prizes for the first back with all the stuff. Do not forget to come back after 20 min even if you do not have every thing as there will be a door prize for some lucky camper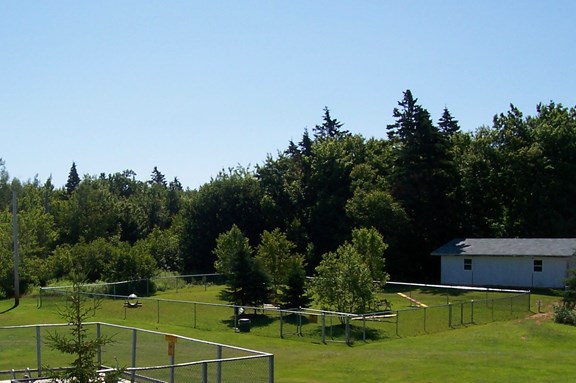 Kamp K-9 Dog Park
After a long day of traveling Take you dog to the Cavendish KOA off leash Dog Park. There is a double entrance gate, lots of agility items and we supply the pick up bags for the dog park and a place for you sit as they have fun