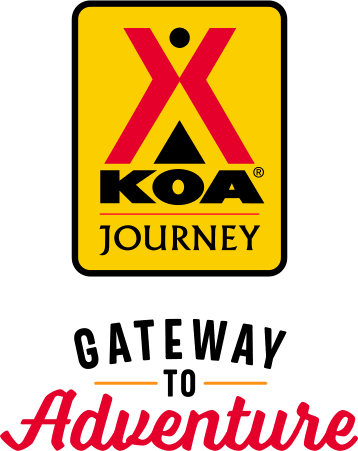 KOA Journey Campgrounds
KOA Journey campgrounds are the perfect oases after a day on the road. Whether it's along the way or a quick getaway, they've got you covered. Located near the highways and byways of North America with long Pull-thru RV Sites, they deliver convenience to the traveling camper. Pull in, ease back and take a load off.
KOA Journeys Feature:
Pull-through RV Sites with 50-amp service
Premium Tent Sites
Well lit after hours check-in service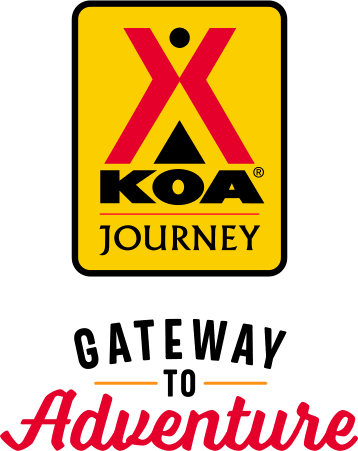 KOA Journey Campgrounds
KOA Journey campgrounds are the perfect oases after a day on the road. Whether it's along the way or a quick getaway, they've got you covered. Located near the highways and byways of North America with long Pull-thru RV Sites, they deliver convenience to the traveling camper. Pull in, ease back and take a load off.
KOA Journeys Feature:
Pull-through RV Sites with 50-amp service
Premium Tent Sites
Well lit after hours check-in service
Directions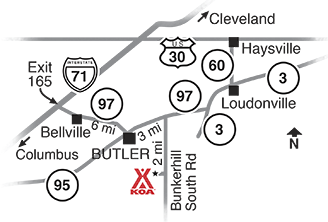 I-71 Exit 165 to 97E: Go 12 miles thru Bellville and Butler. Right on Bunker Hill Rd, south 2 miles. Please do not follow your GPS.
Get Google Directions
Jun 30, 2018
Beautiful campground! Pleasant staff, clean facilities, We will definitely be back!
Jun 26, 2018
Beautiful setting close to Mohican State Park but a little run down. Mini golf was almost unplayable, shower facilities were outdated, and the pedal carts were rusty and barely useable.
Jun 26, 2018
I haven't been here since I was younger. Glad I came! Very friendly staff, clean camp grounds, and decent price! 10/10 would come back!
Jun 21, 2018
We stayed with our dogs at one of the tent sites and loved how far away it was from the playground. The trails were nice and all common areas were kept neat and clean. The staff were all very helpful and made the best effort to make fathers day weekend special for everyone. We were just there to relax and though we didn't have kids were will invited to participate. We will come back. :)
Jun 18, 2018
Adequate for a night but multiple would not be ideal. Bathrooms were old & poorly cleaned. Poor lighting in showers & we could not get faucets to work for hot. More like beach showers. Overall we liked our tent site but the rd traffic was loud & other campers were rudiculously loud, kids on bikes kept riding around the loop screaming aftee dark. It was not full so noise level was extreme.
Jun 13, 2018
Very nice people, they offerd us a cabin. Because of the rain. No extra charge, what a service.
May 31, 2018
Well is nice campground . but cold showers .only bathrooms were main bathrooms so was bit of walk when kids would have to go. First weekend with pool open so it was not heated.
May 31, 2018
Kids running carts on walking path late at night. Pool needs cleaned and no diapers.
May 31, 2018
Great place to go alone or with others. Awesome facilities and a general store that's reasonably priced. The only downfall was the overcrowded pool left little or no room for a real swim. The lakes are beautiful and they offer catch and release fishing. Nightly movies on the outdoor projection screen makes for a nice ending to the day! Would recommend this affordable getaway to anyone.
May 30, 2018
I liked everything besides the fact there was no service and the wifi sucked!!
May 15, 2018
We forgot maple syrup and they were kind enough to let us fill up our container at the pancake breakfast. We also were able to switch our sites around to be closer to others in our group!
Nov 22, 2017
I've camped at this facility for 20 years with a close group of friends. Our most recent trip was in October, 2017. We're all getting older and one member of our group has a medical condition which requires particular attention. After explaining this to the owners, Tom and Bev, they placed us in a campsite which was best suited to deal with our problem. Thanks!
Oct 25, 2017
Camped at the primitive site in my tent, a group or two at the adjacent RV sites woke me up at 12:30 AM and again at 2:30 & 3:30 AM being extremely loud. Never had to deal with this before at a KOA I was going to get out of my tent and tell them to shut up but that is what the camp staff is for.
Oct 24, 2017
Super accommodating, very friendly, always willing to help. I will always recommend this campground, I have been coming here since I was a kid and caught my first fish here when I was 6 years old!
Oct 21, 2017
We left a day early because of the noise. My entire family was awake until 4 am listening to idiots across the way partying and being obnoxiously loud. There dog was barking the entire night! This is by no means our first camping trip, and I understand that there is noise to be expected, but not like this, and not until 4am!!! Wonât be back!
Oct 03, 2017
Very friendly very clean love this place
Sep 12, 2017
Friendly and helpful staff. Had great activities for the kids. Campsites were clean as well as the whole facility. We will go back again.
Sep 11, 2017
Very clean and attentive
Sep 10, 2017
Bathrooms were filthy/gross all weekend. No papertowels. No hotwater in the men's or women's. Someone pooped in the men's shower. Lots of hair in the women's and tons of flies/bot flies. Really gross. Awful sites. Incredibly rude owner and to boot lied about sites on check in. Said we couldn't switch because we were the last to check in when watched 5 other campers come in behind us
Aug 21, 2017
The property is a nice escape near a beautiful state park. We enjoyed a pretty quiet and nicely secluded primitive tent spot. The only thing that bothered us was constant overnight noise from a loud generator on a neighboring property, but not much you can do about that. The store was convenient, restrooms were clean. Thanks for a great stay!
Aug 15, 2017
We had a fantastic time at this campground. We kept busy fishing, swimming, playing on the playground. The camp sites were very clean and the staff was very friendly and helpful. We would love to return again soon.
Aug 09, 2017
Really enjoy KOA's, the atmosphere was great! Staff was friendly and helpful!
Aug 05, 2017
We really enjoyed our stay!
Jul 31, 2017
Loved that they took you to your sites. We had a site right by the pond. It was great. Like that they had someone come around ever so often in the golf cart. Hard to get their attention though. probably our favorite tent site that we were set up in for the 5 sites we stayed in for the week.
Jul 26, 2017
I felt our stay was very nice and enjoyable. The campground was very clean, other then we felt the bathrooms in the front connected to the big house could be a little more maintained. However the staff was was very friendly and very helpful. We truly enjoyed our stay and booked two more visits for this season. Thank you.
Jul 21, 2017
We arrived at Butler KOA quite late, and the evening manager was exceedingly pleasant, gracious, and helpful. We are truly thankful for his kindness.
Jul 18, 2017
This was THE best KOA experience I've ever had and I have to been to dozens. The owners and and all their employees really seem to love what they do and it shows. Such a easy, relaxing vibe. My family had so much fun 4th of July weekend we may just have it become an annual thing. Keep up the good work!
Jul 17, 2017
Overall, a very underwhelming experience. This campground, imo, is in need of some TLC. There are no grates on the fire rings(primitive tenter here), no bathrooms near primitive tent area, mini golf severely run down. On the positive side, our site was clean, dry and scenic after a week of heavy rains. Not bad, but could be better.
Jul 16, 2017
Enjoyed this out of the way campground.
Jul 14, 2017
We love our Butler/Mohican, OH soooo much we have decided to not camp anywhere else. When you are treated like family, you just want to go back ASAP. We rave about our stay every time.
Jul 13, 2017
Well kept older campground, bathrooms/showers were clean. I enjoy camping here whenever in the area.
Jul 11, 2017
We had a very enjoyable time with our Girl Scouts and families. The camp ground was very nice.
Jul 11, 2017
Overall nice, clean facility with many activities. Would have liked to use the swimming pool but the water was greenish
Jul 07, 2017
Everything was great except for the amount of poison ivy at the sights! Camping comes with bugs and things such as poison ivy, but there was quite a bit at the first site we reserved so we had to move to a different one. The second site was better, but there was still a decent amount of it creeping into the open. Other than the poison ivy, the workers and campgrounds were pretty nice.
Jul 06, 2017
The camp ground was amazing and the staff was even better! I can't wait to go again.
Jul 05, 2017
Everything about this campground is top-notch. The staff is exceptional, facilities are very clean. I wish they had more seasonal sites, I would stay all season ! J. Baker
Jul 05, 2017
We stayed in a tent on a primitive site and loved the site location and size. Very clean facilities and lots of activities and entertainment for the whole family. We would definitely stay here again! Staff was also very helpful and friendly.
Jul 01, 2017
Coming to Butler/Mohican is our home away from home. We cannot stop talking about our visits. We cannot wait to get back.
Jun 26, 2017
My first experience at KOA, but it was good - especially with a 7-year old in tow. Road noise was a little annoying and there was a lot of partying happening a few campsites down.
Jun 26, 2017
The tent site was the perfect setting! Was very peaceful and relaxing and will most likely return and recommend to family
Jun 23, 2017
It was very peaceful.
Aug 11, 2020
Nice area tons of things for the kids
- Jerry Sowers on Google
Aug 10, 2020
Our third visit and the drive in from I-71 is definitely getting shorter. Quiet. Well maintained. A place where kids run free. Sky's are dark and clear at night. Just a beautiful place. This is the first time I've been able to get any cell service. I always think about staying here when I'm nearby.
- l s on Google
Jul 30, 2020
This place is great. People are friendly and make you feel at home! It has great amenities but still has that fun "camping" experience! The owner here is honestly the nicest and I can't praise him and the staff enough!
- Kayla Spellman on Google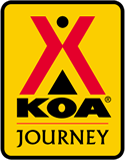 Butler / Mohican KOA
Open May 15 - October 26
6918 Bunker Hill Road South
Butler, OH 44822
Check-In/Check-Out Times
All Sites
Check-in: 2:00 pm, Check-out: 12:00 pm
Get Google Directions