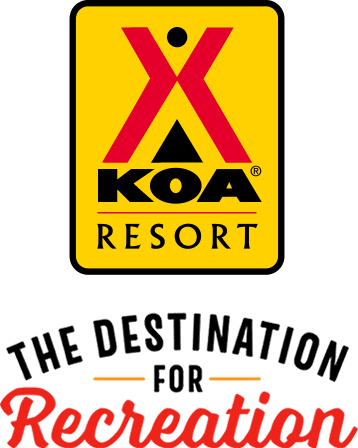 KOA Resort Campgrounds
KOA Resorts offer a carefree vacation in the great outdoors. Enjoy robust recreation and staff-led activities, kick back and relax by the resort-style pool, or grab a bite to eat, all while never leaving the campground. And with plenty of RV Sites with KOA Patios® and Deluxe Cabins with full baths to meet your needs, it's the ultimate camping getaway.
KOA Resorts Feature:
RV Sites with a KOA Patio®
Deluxe Cabins with full baths and linens
Premium Tent Sites
Resort-style pools
Indoor and outdoor group facilities
Directions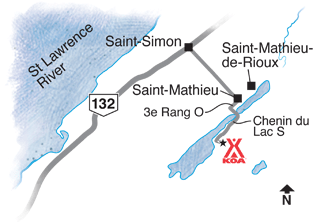 At Saint-Simon-de-Rimouski on the 132: turn at the 'Petro Canada' gas station in direction of Saint-Mathieu-de-Rioux. Turn right at the end of the road on the '3eme rang' and then left on 'Chemin du lac Sud' (half a kilometer, at the barn on the left side of the road, right on the corner!). Just follow that road until you reach the KOA Campground.
GPS: N48.15811. W69.01108
Give us a call if you need more info!
Get Google Directions
Oct 16, 2021
Beau camping avec plusieurs activités familiales et un paysage magnifique ! Aucune activité organisée pour les saisonniers (très décevant) et mini putt qui a besoin d'amour ! Ce ne serait pas dispendieux de refaire les 18 numéros sur les poteaux et de mettre 18 pinces pour tenir la feuille de pointage. Ça paraîtrait déjà mieux !
Oct 16, 2021
This is a beautiful campground and the staff are friendly and helpful. I look forward to our next stay here.
Oct 14, 2021
Nous avons eu beaucoup de problèmes avec le Wi-Fi et nous avons dû aviser la réception plusieurs fois. Bien que nous ayons reçu un excellent service de la part des employées de la réception le problème su Wi-Fi ne s'est pas résorbé. Il serait bien que le camping prévoit une accessibilité facile et efficace au Wi-Fi. Le chalet était très propre et bien aménagé. Merci!
Oct 14, 2021
Great place to go in autumn! We will be backdoor next october!
Oct 14, 2021
4 jours relaxant dans un beau chalet près de l'eau, très propre! Fraîchement rénové et confortable!
Oct 14, 2021
Fin de saison mais très agréable séjour Beau site Moins de services mais on cherchait la tranquillité On revient l'an prochain
Oct 12, 2021
Le camping Koa Bas St-Laurent est un beau camping, mais depuis 2 ans, il y a beaucoup moins d'activités. Même avec le covid, il aurait pu y avoir certaines activités qui respectent les consignes sanitaires. Je trouve que le nom Koa Resort n'est pas bien représenté ces 2 dernières années, car il n'y a presque plus d'activités d'organisées ou d'animation de faite comme c'était avant..
Oct 12, 2021
The BEST KOA we've ever stayed at. Owners are so accommodating, the views are spectacular, the grounds are immaculate! We will definitely be recommending this location and will return for sure!
Oct 11, 2021
Just an overnight on our way through but enjoyed the scenery. First time we've stayed up top -- very nice.
Oct 10, 2021
Juste WOW !!
Oct 10, 2021
Très agréable site extraordinaire très sécuritaire Nous y serons pour la prochaine saison
Oct 10, 2021
Wonderful campground with a fantastic view. Very quit and staff was helpful and friendly. Due to Covid washrooms were close so we can only give a 4 star rating. But we can absolutely recommend this campground!
Oct 10, 2021
Beautiful campground with amazing views from all sites! Very friendly people. We will definitely come back!
Oct 10, 2021
Nice staff.Well received.my familly and i,we love the Bas st Laurent KOA.
Oct 10, 2021
Très belle endroit avec vue sur le lac Très propre et bien situé
Oct 09, 2021
Awesome campsite that you provided for our RV. Beautiful view of the lake and the night sky.
Oct 05, 2021
I know we are off season but almost everything was close
Oct 05, 2021
Beautiful views. Very friendly welcome.
Oct 03, 2021
Just a quick overnight but it was very clean, quiet, well maintained and in a lovely location. Hope to return.
Oct 02, 2021
This is a fantastic campground. The sites are beautiful, the view is awesome and the Management is friendly, knowledgeable and accommodating. My wife and I only regret was that we could not stay longer. We are from NH in the US, but if we were to return to the area, we would make sure we stay at this KOA.
Oct 01, 2021
Very well maintained. Pleasant reception.
Sep 30, 2021
Très belle vue sur le lac c'est ce qui fait la beauté de ce camping
Sep 30, 2021
Beautiful location, site was clean and had everything we needed!
Sep 28, 2021
Tout était parfait à l'exception de ne pas avoir eu la possibilité de se procurer du bois samedi soir.
Sep 28, 2021
Vraiment un très bel accueil, personnel extraordinaire, site magnifique, nous y retournerons assurément et le recommanderons à nos proches �
Sep 25, 2021
Repeat visit, one comment-view from site was back end of shed/garage with broken equipment, could have been a better placement as the park was empty.
Sep 20, 2021
Beau site Super propre Bel emplacement
Sep 19, 2021
Beautiful view very nice quiet clean campsite. Recommend the owner put directions on web. Do not follow GPS otherwise you end up on a goat path to get to this place
Sep 18, 2021
Wonderful park, great staff! Will definitely return!
Sep 15, 2021
Au niveau du ménage des toilettes durant la semaine il n'a pas été fait avant le vendredi en fin d'après-midi midi, nous avons du nous plaindre pour que ça soit fait. Nous somme arrivé le mardi, pour le reste tout était très bien. Si jamais ça existe nous pourrions faire des évaluations sur les Koa que nous visitons, style être des inspecteurs mystère. Laissez nous savoir si vous êtes
Sep 15, 2021
����
Sep 15, 2021
Site très propre et tranquille... un accueil chaleureux...
Sep 14, 2021
Great spot if you are going to be there for a few days but we did a one night as we were driving to the east coast. With a big rig the roads are tight and bumpy. No fault of the camp I will say great views from where we parked.
Sep 13, 2021
The campground was ok but the two women in the office were very rude when i went to get the daily wrist bands they required to be worn. Certainly not like other KOA folks who are usually lovely.
Sep 12, 2021
Beautiful location amd great facilities
Sep 11, 2021
Really appreciated when we got in late that one of the workers showed us to our campsite in the dark. It was a beautiful spot, with a gorgeous view. Lots to do and see. Would �� recommend
Oct 10, 2021
Très bien situé Très propre et accueillant
- Jean-luc Paquette on Google
Oct 05, 2021
Beautiful views and welcoming staff. Great for a night stay. Looks like it would be great for the summer or winter.
- Kelly Caddel on Google
Oct 14, 2021
Très beau camping, installé en hauteur tu as une vue formidable sur la montagne et le lac et en automne c'est fantastique les couleurs et la tranquillité des lieux. J'adore, on va revenir c'est sûr
- Louise Ledoux on Google