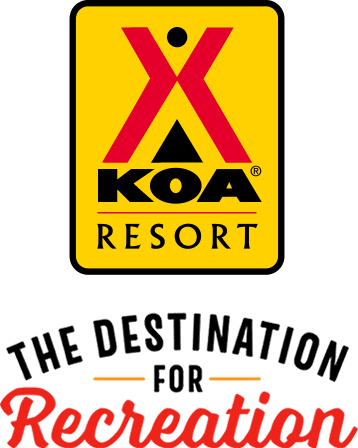 KOA Resort Campgrounds
KOA Resorts offer a carefree vacation in the great outdoors. Enjoy robust recreation and staff-led activities, kick back and relax by the resort-style pool, or grab a bite to eat, all while never leaving the campground. And with plenty of RV Sites with KOA Patios® and Deluxe Cabins with full baths to meet your needs, it's the ultimate camping getaway.
KOA Resorts Feature:
RV Sites with a KOA Patio®
Deluxe Cabins with full baths and linens
Premium Tent Sites
Resort-style pools
Indoor and outdoor group facilities
Directions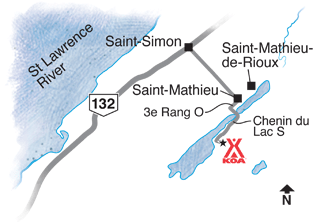 At Saint-Simon-de-Rimouski on the 132: turn at the 'Petro Canada' gas station in direction of Saint-Mathieu-de-Rioux. Turn right at the end of the road on the '3eme rang' and then left on 'Chemin du lac Sud' (half a kilometer, at the barn on the left side of the road, right on the corner!). Just follow that road until you reach the KOA Campground.
GPS: N48.15811. W69.01108
Give us a call if you need more info!
Get Google Directions
Jul 24, 2021
Très beau site , très grand et de niveau pres De tous les services.
Jul 24, 2021
Bel endroit. Calme Station sanitaire propre. Faut juste peser souvent sur le piton de l'eau de la douche mais pour le reste pas un mot à dire. Bien organisé et les travailleurs y font souvent le tour des rues pour voir si tout est ok.
Jul 23, 2021
La seul recommandation serait l'administration en français et non en anglais. Nous sommes au Québec. Un Resort qui a de la classe, très bien reçu, très propre, très attentif à la clientèle et les employés sont professionnels. Je fais beaucoup de KOA canadien et américain et celui du Bas Saint Laurent à de la classe. FÉLICITATIONS À TOUT LE PERSONNEL et un gros merci. Nous allons rev
Jul 22, 2021
Beau séjour dans l'ensemble! Un détail mais mon gazon aurait pu être tondu, l'herbe était assez haute.
Jul 22, 2021
Beau terrain, très propre, plusieurs activités pour les enfants.
Jul 22, 2021
Très beau camping, personnel accueillant. Nous avons eu un pépin avant d'arriver et avons fait une arrivée tardive (23h) et quelqu'un nous attendait pour nous reconduire à notre site. Notre seul regret, de ne pas être resté assez longtemps. Nous reviendrons assurément!
Jul 22, 2021
Il faut aimer avoir très peu d intimité Propreté exemplaire Piscine dégoûtante , sale , opaque Trampoline désuète Plage très petite Internet malgré avoir payer ne fonctionne pas Le summum les propriétaires! Contrôle freak. Désagréable à discuter et aucunement accommodant pour les gens en vacances !!!!
Jul 20, 2021
2 points négatifs: devoir payer pour le wi-fi alors qu'il devait être inclus dans le prix du terrain et incapacité à avoir aucun poste de télé malgré l'installation du cable neuf. Sinon site très bien situé, belle vue, tranquille.
Jul 20, 2021
Beaucoup aimé l'emplacement, le personnel et la propreté des lieux !
Jul 20, 2021
Nos voisins étaient bruyants et notre roulotte a été infestée de perce-oreilles! Serait bien de traiter le terrain
Jul 20, 2021
Je trouve déplorable que toute la correspondance soit en anglais
Jul 20, 2021
Les activités journalières n'étant pas au rendez-vous, pandémie oblige, les promenades pour enfants en voiture à chevaux et autres activités du même genres leurs ont bien manquées. Par contre, l'ensemble de notre séjour familiale fut très apprécié. Merci à vous tous qui deviez en faire plus avec moins de personnel. Bravo! À la prochaine.
Jul 20, 2021
Does not have a family feel…. There are caméras in the bathtoom?????
Jul 20, 2021
L'emplacement est merveilleux et le personnel dévoué et très advenant . Je vais vous recommandé . Cordialement Gilbert
Jul 20, 2021
Bel accueil, gentil personnel, emplacement propre et bien aménagé , l'ensemble bien adapté aux familles, beau séjour
Jul 20, 2021
Les plus : -Tout le personnel salue tout le monde peut importe si on est saisonnier ou de passage (notre cas) -Appel de suivi de réservation et explications pour arrivée tardive -Toilettes et installations impeccables Le moins - La confirmation de réservation est entremêlée d'anglais et de français, ce qui apparait moins professionnel ou problématique pour les unilingues francophones
Jul 19, 2021
Point très négatif pour ma part beaucoup trop de cart de golf qui se promènent très tard en soirée….
Jul 19, 2021
Tout était parfait sauf que c'était très venteux en haut de la côte
Jul 19, 2021
Loved it.. beautiful campground! Views are spectacular (loved sunsets, great view of lake, and nestled in mountains).
Jul 19, 2021
J'ai adoré les activités et la tranquillité ainsi que le service et l'aménagement des lieux ! Tout était super ! Merci !!
Jul 18, 2021
Pour un terrain que vous cotez 5 étoiles, vous n'offrez pas l'internet gratuit. Vos terrains sont chers, et nous n'avions aucune vue sur le lac, très décevant. C'est tres propre et bien entretenue. Bon service.
Jul 18, 2021
Super service,très propre,superbe emplacement
Jul 18, 2021
Excellent service,très bien organisé, propre très bien entretenue et superbe vue Jeu d eau, piscine surveillée et parc pour les enfants
Jul 17, 2021
Cabine très confortable. Manque d'espaces ombragés (très peu d'arbres).
Jul 17, 2021
Life gars tres tres sympathique , ultra propre , personnels très courtois ,superbe vue, propriétaire bête a notre arrivée , pas mal stressé à cause de notre arrivé plus tôt malgré les frais
Jul 17, 2021
Superbe accueil avec de la crème glacée. Magnifique terrain avec la vue sur le lac. Beaucoup de services entre autre la possibilité de louer des kayaks et paddleboards. Nous reviendrons assurément!
Jul 17, 2021
Manque d'ombre sur le site. Frais pour 3e enfant injustifié selon moi. Les enfants ont adoré le trampoline
Jul 17, 2021
Campsite very nice and clean. Internet not very efficient. You had to pay to get internet on your site. Did not work inside the motorcoach and very slow outside. I was told to get closer to the reception office which was quite a way . Finally told them to cancel the charge. If you cannot provide a service, they should not be charging.
Jul 16, 2021
Très beau camping! Propre, bien entretenu, avec grands terrains et une vue sublime!
Jul 15, 2021
Site très propre et tranquille;
Jul 15, 2021
It Was very good.
Jul 14, 2021
Beautiful location and great hosts! I can't think of anything missing in this KOA.
Jul 14, 2021
Très bel emplacement! Nous avons bcp apprécié notre séjour.
Jul 14, 2021
On est arrêter seulement une nuit sur le retour de la Gaspésie mais très beau camping familiales et très beau terrain pour les enfants
Jul 13, 2021
Besoins de base biens remplis mais trop de promeneurs en cart de golf et autres engins motorisés, pas d'arbres ni rien comme activité en haut de la bute, réseau wifi payant et vraiment pas performant, le gratuit près de l'entrée ne fonctionnait pas.
Jul 13, 2021
Very family oriented. Very nice location. Friendy staff. Very clean amenities.
Jul 13, 2021
Tous étais merveilleux sauf le samedi le chien qui fessais juste japper sur le terrain en face de nous l'es chien devrais être pas d'ami si ça jappe au moindre bruit ou à chaque fois que véhicule passe
Jul 13, 2021
Bien aimé. En général très bien aimé, oui je vais retourné. Merci.
Jul 12, 2021
Everything was great except for the WIFI. Did not expect to have to pay for WIFI when other KOA's do not charge and we could not access because it was not strong enough. Could only access very late at night, for example after 11 p.m. or early morning before 7 a.m. That was a disappointment had to use a lot of my data.
Jul 17, 2021
5☆ les départs un peu tôt pour les dimanche pour le reste parfait
- Andre Beaulieu on Google