Bas Saint-Laurent KOA Recreation
No matter if you come and stay just for a day or a weekend or spend your holiday here, Bas St. Laurent KOA is a true resort offering plenty of activities: fun for everyone. See hereunder and tab 'events" for details.
Peu importe que vous veniez et demeuriez juste pour une journée ou une fin de semaine ou pendant toutes vos vacances, Camping KOA Bas-St-Laurent est une véritable station balnéaire offrant plein d'activités: du plaisir pour tous. Voir ci-dessous ainsi que l'onglet "events" pour les détails.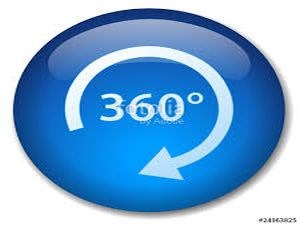 TOUR of/de KOA Bas-St-Laurent 360 deg.
Take a streetview 360 degrees tour of our campground: have fun!
Prenez un tour à 360 degrés du camping: amusez-vous à prendre les différentes directions! Activities schedule / Calendrier des activités
See tab "EVENTS" Voyez l'onglet "EVENTS" Kid's entertainment / Animation pour les enfants
Regardless of weather, every Saturday morning from 9h30 to 11h00 AM, we have entertainment for kids: a lot of fun! A new activity each week and it's free!
Peu importe la température, nous avons de l'animation et jeux pour les enfants chaque samedi matin de 9h30 à 11h00 AM: beaucoup de plaisir en perspective. L'activité est différente à chaque semaine et ... c'est gratuit!
Jumping Pillow / trampoline géant
Jumping Pillow is a giant trampoline accessing over 40 people at the same time: a ton of fun for everyone!
Le trampoline géant de 30' x 70' peut accueillir plus de 40 personnes simultanément: du plaisir pour tous!
Sandy beach on the lake / Lac St-Mathieu et sa plage
Have your chairs and towels and go to lakeshore sandy beach and spend time with family and friends: build a sand castle, swim in the warm waters of Lac St-Mathieu, walk on the pier or just relax in the sun. You also can rent a kayak, pedalboat or paddleboard. Why not a pontoon cruise?
Amenez vos chaises et serviettes à la plage de sable fin du Lac St-Mathieu et passez du temps avec votre famille et vos amis: construisez un chateau de sable, nagez dans les eaux chaudes du Lac, marchez sur le quai ou, tout simplement, relaxez. Vous pouvez aussi louer un kayak, un pédalo ou une planche à pagaie. Pourquoi ne pas prendre une croisière en ponton?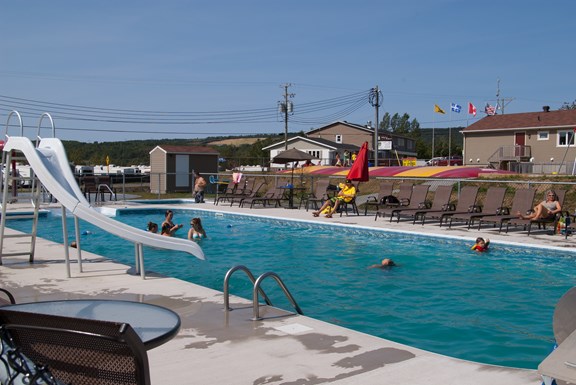 Large heated pool / Grande piscine chauffée
You love water temperature at 80 degrees? Our large heated pool with waterslide can accomodate till 60 people. Neighbour? A kiddie pool for youngest kids!
For safety, a lifeguard is always on duty and you can access pool using stair and handrail.
Tables and chairs available for everybody!
Pool open 7 days a week from June 24 to September 4. Also during weekends June 11-12, June 18-19, September 10-11 and more if weather permitting.
Vous aimez la température de l'eau à 80 degrés? Notre grand piscine chauffée avec glissade peut recevoir jusqu'à 60 personnes. Juste à côté, une pataugeoire pour les touts petits!
Tables et chaises disponibles pour tous!

Pour votre sécurité, un sauveteur est toujours présent. De plus, vous pouvez accéder la piscine en utilisant l'escalier avec rampe de sécurité.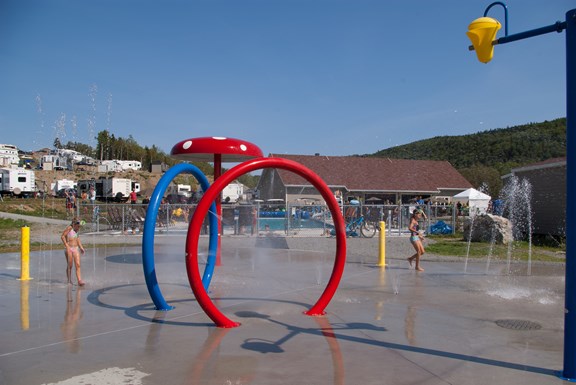 Splashpad / Jeux d'eau
Professional splashpad close to the pool: fun for everyone. Water is heated at beginning and end of season.
Open from June to end of September!
Jeux d'eau professionnels situés près de la piscine: du plaisir pour tous. L'eau est chauffée au début et à la fin de la saison.
Ouvert du début juin jusqu'à fin septembre!
Kiddie pool / Pataugeoire
For young kids and close to pool and splashpad: all family members can have fun at same time!
Pour les plus jeunes et tout proche de la piscine et des jeux d'eau: toute la famille peut s'amuser en même temps!
Spa for adults only / Spa pour adultes seulement
FOR ADULTS ONLY: relax in our professional spa. When store is open, do your reservation and get your key at front desk!
POUR ADULTES SEULEMENT: relaxer dans notre spa professionnel. Quand le magasin est ouvert, faites-y votre réservation et aller chercher la clé!
Playground / Aire de jeux
Fun and safety were the key elements when we built our playground. Design, equipments, their installation and 18 inches of high performance wood chips are in accordance with safety CSA standards. Then, everybody may have fun safely!
Le plaisir et la sécurité sont les éléments-clés qui nous ont guidés dans la construction de notre aire de jeux. Le design de l'aire de jeux, les équipements, leur installation et 18 pouces de copeaux de bois haute performance sont entièrement conformes aux normes de sécurité CSA.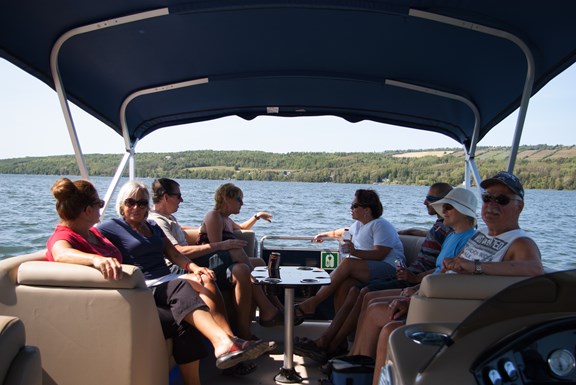 Pontoon cruise / Croisières en ponton
Have fun and make friends: take a one-hour cruise on our 12-passenger pontoon on 3 mile long Lac St-Mathieu. It is very inexpensive.
... or rent pontoon privately!
Ayez du plaisir tout en vous faisant des amis: faites une croisière d'une heure sur notre ponton 12 passagers sur le magnifique Lac St-Mathieu, long de 5 kilomètres. C'est peu dispendieux.
... ou louez-le juste pour vous et votre groupe!
Renting of boats and bikes / Location kayaks, etc.
Renting of kayaks, pedalboats, paddleboards and bicycles are available.
Location de kayaks, pédalos, planches à pagaies et bicyclettes sont disponbles.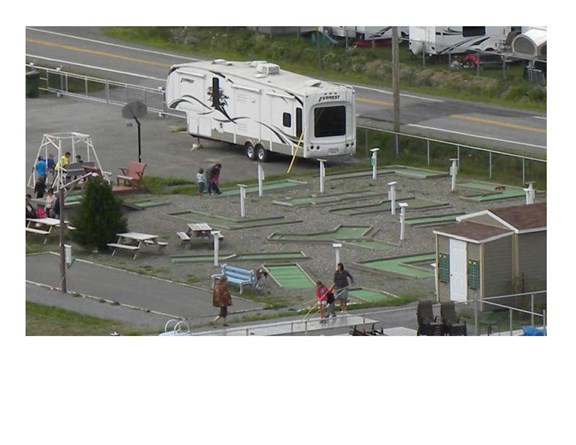 Mini-golf / Minigolf
18-hole mini-golf course for everybody: who will be the winner? And it is FREE!
Parcours de minigolf de 18 trous pour tout le monde: qui sera le gagnant? Et c'est GRATUIT!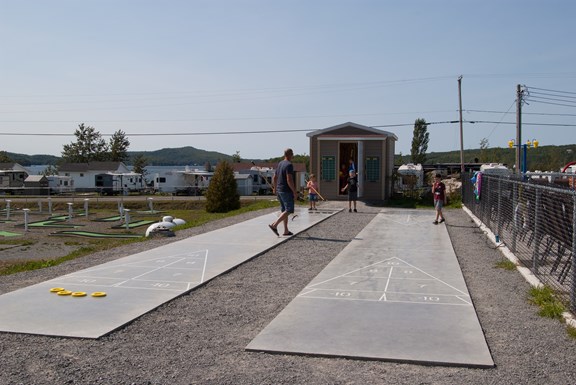 Shuffleboard / Jeux de galets
An activity for everybody: shuffleboard. You get everything to practice and rules are easy to understand. Hours of fun! Why not a friendly tournament?
Le jeux de galets est une activité pour tous. Vous avez tout ce qu'il faut pour pratiquer et les règles sont si faciles à comprendre: des heures de plaisir\ Pourquoi pas un tournoi amical? Fitness equipments / Équipements d'exercice
Lakeview work out on our fitness equipments: treadmill, stationary bike and stepper. It's FREE!
Profitez de la magnifique vue sur le lac tout en faisant de l'exercice: tapis roulant, bicyclette stationnaire et step. Et c'est GRATUIT!
Petanque / Pétanque
Come to play petanque! If you're feeling competitive, every week, you can play fun tournaments!
Venez vous amuser à la pétanque! Si vous vous sentez compétitif, à chaque semaine, vous pouvez participer à des tournois amicaux! Camp K-9 dog park / Parc à chiens
Your best friend needs to run in an off-leash dog park: we have it for him (or her)!
Votre meilleur ami a besoin de pouvoir courir sans sa laisse: notre parc à chiens le permet! Cinema
Inside pavilion, there's a giant screen with tremendous Dolby 5.1 sound system. Come to watch movies depending on temperature!
Dans la salle des campeurs, un écran géant est à la disposition de la clientèle avec un superbe système de son Dolby 5.1. Venez regarder des films, selon température!
Shows and themed events / Spectacles et évènements
Shows and themed events are presented during season: consult events tab for schedule.
Des spectacles et des évènements thématiques sont présentés tout au long de la saison: consultez l'onglet "events" pour la cédule ou allez à notre site web www.koabasstlaurent.com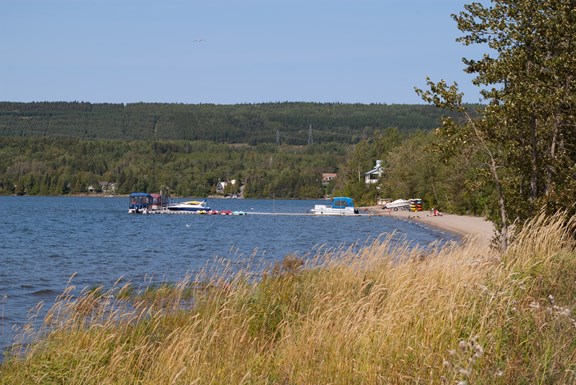 Boat ramp / Rampe de mise à l'eau
You have a boat and need to go to lake: boat ramp is just here and we have the dock too!
Votre bateau a besoin d'être mis à l'eau: la rampe de mise-à-l'eau est toute près et, de plus, nous avons un espace de quai pour vous! Piste de BMX track with ramp
BMX track with ramp for everybody
Piste de BMX avec rampe pour petits et grands
Local Area Recreation