Alert
We are open for camping at Barstow Calico KOA. We have implemented enhanced cleaning procedures. We hope to see you soon!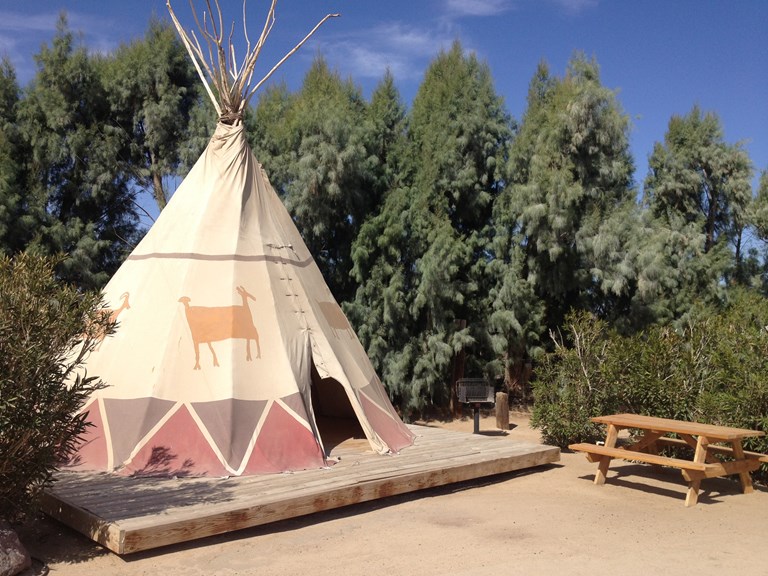 Barstow / Calico KOA Reviews
Directions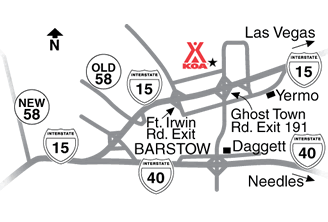 DO NOT FOLLOW GPS  ADDRESS - USE THE DIRECTIONS GIVEN BELOW. 
Northbound: I-15 Exit 191 (Ghost Town Rd), left under freeway to service station, left 1/4 mile.
Southbound: I-15 Exit 191 (R), then left at service station, 1/4 mile.
Eastbound: I-40, Exit 7 (Dagget Rd), left, 3.5 miles under I-15, left at service station, 1/4 mile.
Westbound: I-40 Exit 7, right, 3.5 miles under I-15, left at service station, 1/4 mile.
Get Google Directions
Aug 11, 2020
Only stayed one night. Pool is empty. Bathrooms not clean.
Aug 11, 2020
We arrived late, but that didn't keep the camp host from being incredibly friendly, helpful, and accommodating. He offered to let us change our site if we had any problems, but the site was IMMACULATE. As, by the way, were the restrooms, the campground, and the fire pits and grills. Our only regret is that we could not stay longer, but next time we'll come for a week!
Aug 10, 2020
Very disappointed, We were expecting a swimming pool, wi-fi and cable tv. None of this was provided!!
Aug 10, 2020
Great camp, very helpful staff
Aug 10, 2020
Nice park did not expect it to be so considering the area Nice amenities also Good value
Aug 09, 2020
Great hosts and very clean. Loved the doggie area.
Aug 06, 2020
We just always like this place. Nice staff. Close to Calico ghost town.
Aug 06, 2020
Very clean, the host contacted us about arriving time so the air conditioner was on. Great experience
Aug 06, 2020
Perfect for what we needed - a no contact overnight stay. Didn't use facilities, but enjoyed the water/electricity and wide open space. Campsite was clean, store looked well stocked and it was easy getting in and out.
Aug 05, 2020
We needed a place to let first time motorcycle riders to train. Just behind our camp was a perfect spot. And new traylor owners I had the privilege to help and instruct them through there stay. Thank you for a awesome time.
Aug 05, 2020
Very easy to check in and clean! We were there for one night and worked out perfect in the deluxe cabin.
Aug 05, 2020
This KOA was probably very nice when it first opened, now it is run down and in need of upgrading.
Aug 04, 2020
We think it would be better if they had WiFi all around the site. How much does it cost to buy a WiFi router?
Aug 03, 2020
Easy check in and clean and big spots.
Aug 02, 2020
Not the best KOA we ever stayed at. To much COVID-19 issues to deal with.
Aug 02, 2020
Stay was good, friendly staff.
Aug 01, 2020
Great camp next to Ghost Town, clean with a nice play area for kids, very good customer service.
Aug 01, 2020
Nice campground in a very hot place...shade trees between spaces help cut the heat. Nice bathrooms, friendly staff, well-maintained campground
Jul 31, 2020
Park was clean. Roberto was Soo help full with the problems with our rv. Will stay again. No problems with the staff.
Jul 30, 2020
It was quiet and peaceful the staff was nice and the grounds were kept clean nice place just the weather was to hot. �
Jul 29, 2020
Great staff and a welcome respite from the road. Thank you for such an enjoyable stay!
Jul 29, 2020
No wifi. No swimming pool. The tent sites were in bad shape. It looked like this place was a premier site at one time, but is now in bad neglect and reflects poor ownership.
Jul 29, 2020
The Manager was great
Jul 28, 2020
Stayed for a couple if days to visit near by mining towns, cost per night is a bit higher than other nicer KOAs bathrooms needed some attention, if you need to take a shower you have to talk to attendant before 7:00 PM so they can open showers for you. I find that inconvenient.
Jul 27, 2020
definitely I will return back if you have rzr recommend this place
Jul 27, 2020
People were very helpful....appreciate their attentiveness. The cable at our site was very snowy. The pool is non existent and should not be advertised on the website. Fine for an overnight stay.
Jul 25, 2020
Excellent KOA with a friendly and positive staff.
Jul 25, 2020
Staff person told me when I asked about WiFi that it was down. I asked if anyone was working on it. She said "No, we can't get anyone to come due to the coronavirus," What a transparently lame excuse! Situation made worse by the fact that cellular coverage in the area is poor
Jul 23, 2020
I would give them 5 stars if they would fix the cable TV hook ups that's included in your stay. Other then that the staff was great. The spaces are great, easy in and out right off the Freeway. I would stay here again.
Jul 22, 2020
Good location out in the desert. Well-maintained. Bike trails. Basketball court and lots of other stuff. Great place to spend a few days of solitude in the desert.
Jul 22, 2020
It was okay at best. BesideS the hot summer heat and COVID-19 which no one can control, the grounds were not maintained well, the pool was under construction as if frozen in time, the WiFi was not working and the dump station had lousy water pressure to flush the tanks. The best thing it had going for it was a helpful and friendly staff and an open basketball court with lights.
Jul 21, 2020
Very Helpful and simple but clean and safe campsite.
Jul 21, 2020
The website said there was water and electricity in the camp sites, but it had neither. The pool was under construction which the website didn't reflect. The showers were always locked. The kids jumping area looked like it hadn't been usable in years. The only redeeming qualities were the kanine area, the trails, and the site itself was clean and level.
Jul 21, 2020
No showers or restrooms available. Not sure how people in tents managed. No Wi-Fi at sites. Made last-minute reservation online, no mention of this important information. Electric and water hook up for $54
Jul 21, 2020
This was a stop over stay for us and we had everything that we needed. The staff was very friendly and helpful. The community store had plenty of supplies, food, and other fun goodies. Although we were not there long enough to enjoy, the community area had plenty of fun options like ping pong and other activities. The outdoor play area looked great for kids too. The community was quite & well kept
Jul 20, 2020
Although my reservation request included the fact I had a slide out I was assigned a site with a large tree on each side too close together to allow my to use of the slide out or the awning. I feel the price paid for a night at this KOA was much too high for the value provided. I would stay again only if required by the need for an overnight stop at this location.
Jul 20, 2020
Very unkept and run down. Not up to koa standards. People at office not friendly. Disappointed
Jul 17, 2020
Clean and friendly! Have Covid protections in place! Easy access to main road and pilot gas station practically next door!
Jul 27, 2020
Very clean. Convenient, right off of the interstate. Nice store and propane sales.
- David Smith on Google
Jul 26, 2020
Staff very friendly and helpful. We were in Space 32 and the sewer connection was quite a distance from the water and power. Not convenient.
- Mary Wilson on Google
Jul 18, 2020
Loved the site. It was pretty hot and without shade but nice.
- Jeremy Nauck on Google

Barstow / Calico KOA
Open All Year
35250 Outer Highway 15 North
Yermo, CA 92398
Check-In/Check-Out Times
All Sites
Check-in: 2:00 pm, Check-out: 11:00 am
Get Google Directions

© 2020 Kampgrounds of America, Inc.