Alert
While you are our guest the following safeguards will be in place and are mandatory if you choose to stay at the campground. If you are feeling sick, please stay home.

Face Coverings are required for anyone 5 years old and older: Masks, face shields and face coverings are currently required statewide for indoor public spaces. Additionally, Masks, face shields and face coverings are required in outdoor public spaces when 6 foot physical distancing is not possible (for example, Bounce Pillow, Basketball/Volleyball Courts, Mini Golf, Smore's Express Train, and more). https://govstatus.egov.com/or-covid-19/

Adherence to social distancing throughout the campground and self-contained vehicles are recommended. At this time, no visitors or non-registered campers are permitted on park. All gatherings are limited to 10 people or less and should follow social distancing guidelines issued by the CDC and the State of Oregon.

Our resort fee will continue to be waived indefinitely.

The following amenities are open with social distancing, increased sanitizing procedures in place and face coverings required: KOA store, Forrester's Café (café open on weekends only for takeout and delivery; pizza, beverages and ice cream available), Funzone (open on weekends only), shower houses/bathrooms, laundry facilities, dog park, BMX trail, Nature trail. In addition, you can enjoy the Pacific Ocean just a mile west.

All other amenities will remain closed including: indoor and outdoor pools, game room, gaga ball pits, community camp kitchens, fish cleaning station, pancake breakfast, smore's garden.

Our employees will be wearing masks and we will be cleaning and disinfecting meticulously. It is of paramount importance that we keep you and our other guests and employees as safe as possible. With your effort and ours, you should experience a safe, healthy, and enjoyable time at the Astoria/Warrenton/Seaside KOA Resort. We look forward to your upcoming stay and we thank you for your understanding. Now more than ever, camping in the great outdoors will be a memorable experience. Stay safe and happy camping!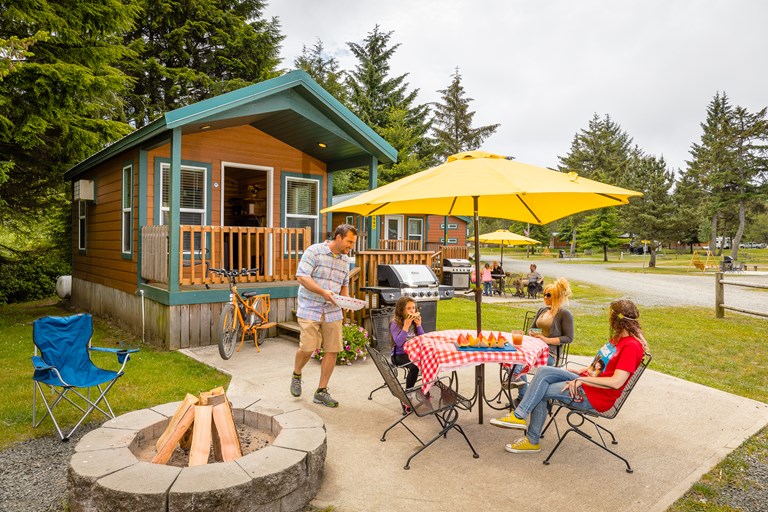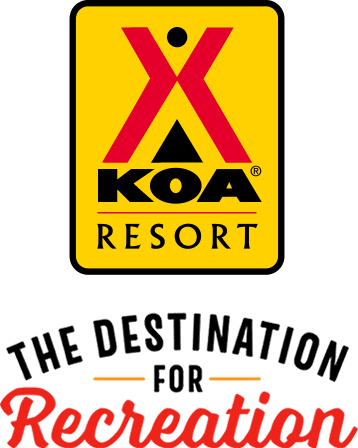 KOA Resort Campgrounds
KOA Resorts offer a carefree vacation in the great outdoors. Enjoy robust recreation and staff-led activities, kick back and relax by the resort-style pool, or grab a bite to eat, all while never leaving the campground. And with plenty of RV Sites with KOA Patios® and Deluxe Cabins with full baths to meet your needs, it's the ultimate camping getaway.
KOA Resorts Feature:
RV Sites with a KOA Patio®
Deluxe Cabins with full baths and linens
Premium Tent Sites
Resort-style pools
Indoor and outdoor group facilities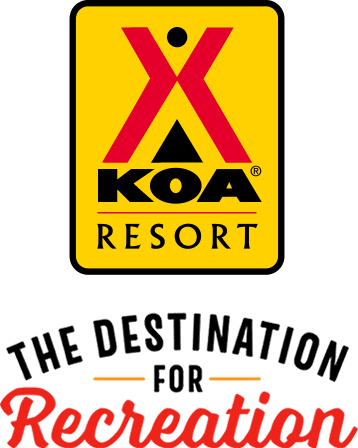 KOA Resort Campgrounds
KOA Resorts offer a carefree vacation in the great outdoors. Enjoy robust recreation and staff-led activities, kick back and relax by the resort-style pool, or grab a bite to eat, all while never leaving the campground. And with plenty of RV Sites with KOA Patios® and Deluxe Cabins with full baths to meet your needs, it's the ultimate camping getaway.
KOA Resorts Feature:
RV Sites with a KOA Patio®
Deluxe Cabins with full baths and linens
Premium Tent Sites
Resort-style pools
Indoor and outdoor group facilities
Directions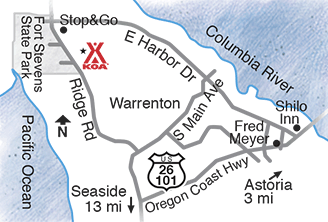 From US 101: Follow signs to Ft Stevens State Park.
From I-5: Take WA State Exit 36 to Hwy 30 West. Follow signs to Ft Stevens State Park campground entrance.
If you are using a GPS system please use the Ft. Stevens State Park as a reference.
Get Google Directions
Aug 23, 2020
The WiFi needs to be better. That was very frustrating to pay for the services you charge for only not to have it work effectively. The corner spot 309 I was in is not a good spot for premium camping, not enough space for my truck which I specifically told when I booked that was what I wanted. And there is way too much traffic on that corner to enjoy any peace and quiet
Aug 23, 2020
We had the best time! The cabin was adorable; we'll be back!
Aug 23, 2020
There's always lots of things to do, oe can just relax, love this place
Aug 23, 2020
Very disappointed with the entire "guest management" that has been implemented. I couldn't leave the campground without being interviewed and showing credentials. Long wait to check in. Rude and slow men operating the "check point" felt like I was camping in a communist state. Very disappointed
Aug 23, 2020
Given that the pools are closed and the café (no free pancakes), you would think you wouldn't get charged almost $100 a night to stay in a campsite. It's a very clean campground but way overpriced.
Aug 23, 2020
My stay exceeded my expectations. I appreciated the fact that the park wasn't open to anyone other then registered guests. Even with covid shutting down the pools and activity building the kids still had tons of fun in the outdoor play area. We stayed in a one room cabin it had plenty of room for the 5 of us. The beds were comfortable and the cabin was cozy. We are returning in 3 Weeks!
Aug 23, 2020
Great activities for Kids, excellent shop with everything you might need (liked the individually packed local beers), clean and spacious bathrooms. Great customer service all around!
Aug 23, 2020
We had a wonderful stay at your KOA, we had never stayed at a KOA before. The only thing that would have made our stay a little better would have been bathrooms closer to our campsite. For the number of sites/people it would be nice for there to be more bathrooms located around the area. Thank you for a wonderful family vacation!
Aug 23, 2020
Very clean, treated really nice. I would like to express our gratitude to Mark who truly went the extra mile to help us get another spot. At check in he said the 400's would not work with our new motor home. He went the distance with his associates at the desk to better accomodiate us. Thanks to all!
Aug 22, 2020
It feels like your in a prison with the security. Safe is one thing but this is over the top. The mandated wrist bands are uncomfortable and Irritating especially when it's hot. We stayed in the 400 which is in the rear of the park. It feels dirty and cramped.
Aug 22, 2020
The only reason I gave it an 8/10 is because the sites aren't very private. FT Stevens State Park offers more of a wooded/private feel at their sites. But the KOA Staff and facilities were great!
Aug 22, 2020
Fantastic place for children!
Aug 22, 2020
I had site 362; 41' fiver. Level site, easy to get into; it was right across from the activity area (noisy and no room to pull out due to the activity area fences; had to back out). The site was all gravel with weeds (including areas between sites). Campground had a prison camp feel; bad vibe. Constant employees patrolling, required wrist bands, employees at closed at exit/entry gates quizzing.
Aug 22, 2020
Found the campground personnel to be both efficient and friendly. Looked highly motivated and personable. Only negative is that we found the site for our 25' trailer barely large enough, and because of the parking on a site across the way we had a very difficult time exiting the site, and may have scraped the side of our Airstream. Also there was a tent virtually 5 feet from our bedroom.
Aug 22, 2020
Nice, clean spaces, friendly staff. Great time bicycling at Fort Stevens across from the KOA, walking the beaches and finding sand dollars, fishing, and picking blackberries!
Aug 22, 2020
We ended up here by accident but so glad we did. Very kid friendly with many activities to keep them busy. Being across from Fort Steven's and ocean access was a huge plus. Washer/dryers need service!!! Hooks for shower areas needed also.
Aug 22, 2020
We rented the six person cabin and could not have been happier. There is so much for the kids to do.
Aug 21, 2020
We stayed with our son's family and our daughter's family. There was 10 of us in the group. We all had a great time, planning on coming back next year. Maybe the pools will be opened.
Aug 21, 2020
We are returning guests for the past few years. After our recent stay we will not be returning. My children were treating horribly by staff members, and even had hands put on them by a staff member. That same staff member also yelled at me about my kids in front of a ton of people in line. On top of how poorly my kids were treated they have way to many additional fees for everything, so much more!
Aug 21, 2020
It was a disorganized horrible mess of rules that were over kill.
Aug 21, 2020
Always great place to stay, staff is friendly. Unfortunate are favorite thing is the pancake breakfast, and the swimming pool. Understand though why there closed.
Aug 21, 2020
Very well kept. Real nice place. Lots to do for kids. Best KOA been to yet. Staff are great.
Aug 21, 2020
Since we didn't have the grandkids with us this time, we were very happy with our spot....far away from the kiddie features, stores and restaurants. It was quiet and relaxing. Very impressed by the cleanliness of the entire park. We also felt very safe. It seemed your kind and thoughtful employees were always patrolling the area. The folks manning the gates always had smiling eyes and voices.
Aug 21, 2020
It was a great first time stay. Couple things I'd suggest is have the high school kids working be more friendly to the little kids in the fun zone. A few were rude also have the koa workers driving around in their koa cars or golf carts wave to campers. Everyone looked unfriendly and unpleasant when I waved
Aug 20, 2020
It was a nice stay, be there next year.
Aug 20, 2020
We went for a 3 night 4 day cycling holiday. Staff members are friendly and helpful. Bathrooms are clean and the campgrounds are ate quiet at night.
Aug 20, 2020
We were placed on the first row at the first site. It was closest to the entrance and store. The traffic coming and going to and from other sites was loud and unbearable. People constantly were walking through our campsite. What was unfortunate is that there were available sites in our area further down where we could have been placed but we were to tired from the 6 hour drive there to ask to move
Aug 20, 2020
Good as usual but with Covid obviously different. Missed the pools.
Aug 20, 2020
We were put in the very back cabin which was great! But it seems as thought the back cabins aren't getting the TLC all the other cabins get. The railings attached to the stairs are wobbly. The door coming into the cabin doesn't open all the way. The interior of the cabin doesn't look like it's been maintained over the years. Other than that, it's a great place!
Aug 20, 2020
Love staying here. Always fun, staff are all friendly and willing to help. Only thing that we didn't like is we missed the free pancakes (darn covid 19).
Aug 20, 2020
Its very crowded and tight. Really nickeled and dimed for everything it felt like. For the same price (and much better accommodations), I could haVe stayed at a decent hotel. Or the state park across the road for less than half. Store has lots of toys and home decor, but lacks necessities. Was pretty sweet they picked up bagged garbage each night. Check in took FOR-EV-ER.
Aug 20, 2020
Your KOA has a ton of things to do, very clean, friendly staff. Suggestion would be to streamline the check-in and get rid of the wrist bands for ID. Family had a great stay and will be back next year since this summer is over.
Aug 20, 2020
The yellow wristband enforcement at the gate makes me very upset and feeling like I'm a prisoner. One of the younger gate greater made us show our bands three time before they would open the gate.
Aug 20, 2020
We stayed in KK 55. The door stuck on the floor and it looks like that had been that way fo a while looking at the marks on the floor halfway to full open. We had to raise the door by the handle to try to get more clearance. Not sure we ever got it fully open. Needs some work on that cabun, but otherwise all was good. Bathrooms and shower facilities were clean.
Aug 19, 2020
So many new hidden fees added to our trip that we have done for many years. And the customer service was not willing to work with us at all. Tent fee. Boat trailer fee. Extra vehicle fee. Site guarantee fee. Site fee at $96 per night should cover all of this. Keep in mind lots of amenities were closed or cancelled as well. Super loud and obnoxious campers next to us too! I am done with KOA.
Aug 19, 2020
Stayed for 6 days. Great campground! This is our second time here. We'll be back next year. Our preschool and grade school aged children had a great time. We loved all the delivery and pickup services! Truly a resort. No wonder this place has won a KOA award.
Aug 19, 2020
Waited in line for the bounce pillow with our 2 grandsons (3 & 6) for 5 - 10 minutes to be told by a young teenage boy who couldn't care less that they are now closed (early) for the evening. There was no one behind us but he couldn't wait to get off I guess. Instead I was left with 2 crying kids. Very sour taste in my mouth about recommending the park. Do a better job of informing people.
Aug 19, 2020
This was our first time camping with our new RV. Great location and the campsite was great, it had everything we needed. Lots of things to do near by, Fort Stevens, Cannon Beach etc! We'll be back!
Oct 20, 2020
A great campground. Lots of fun activities available when we aren't in quarantine. Attentive and friendly staff.
- Jim DeMarco on Google
Oct 17, 2020
The customer service and friendliness is off the charts. My son is severe non verbal autism. They always treat him with respect.
- Shawna Smith on Google
Oct 19, 2020
All I can say is if you're an RV owner it is a must go experience.
- Branden Hynes on Google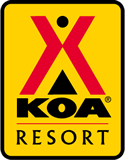 Astoria / Warrenton / Seaside KOA
Open All Year
1100 Northwest Ridge Road
Clatsop County
Hammond, OR 97121
Check-In/Check-Out Times
RV Sites, Tent Sites
Check-in: 3:00 pm, Check-out: 11:00 am
Accommodations
Check-in: 4:00 pm, Check-out: 11:00 am
Operating Hours
Sunday: Open 8:00 AM to 8:00 PM
Monday: Open 8:00 AM to 8:00 PM
Tuesday: Open 8:00 AM to 8:00 PM
Wednesday: Open 8:00 AM to 8:00 PM
Thursday: Open 8:00 AM to 8:00 PM
Friday: Open 8:00 AM to 9:00 PM
Saturday: Open 8:00 AM to 9:00 PM
Astoria / Warrenton / Seaside KOA
Get Google Directions