Ashland / Huntington West KOA Holiday Recreation
We want you to have a GREAT time while staying with us. Some specific activities are listed on our Events page. However, each day, there are awesome things to do around our facility. Ask the front desk for details.
Planned Activities
You never know what the staff at the Ashland / Huntington West KOA will come up with this year. Almost every single weekend during peak season we have wonderful activities planned for the entire family. These range from karaoke contests, ice cream socials, movie nights, crafts, and much more.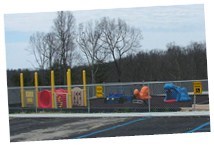 Children's Playground
Our handicap-friendly playground with rubber mulch base features a number of child/parent interactive playsets. Sit back and enjoy watching your child(ren) play or explore a tunnel together. Kids Crafts
Kids Crafts are held each weekend through the summer season (Memorial Day through Labor Day weekend) and on some special occasions. Stop in and explore your creative side. This activity is fun for everyone.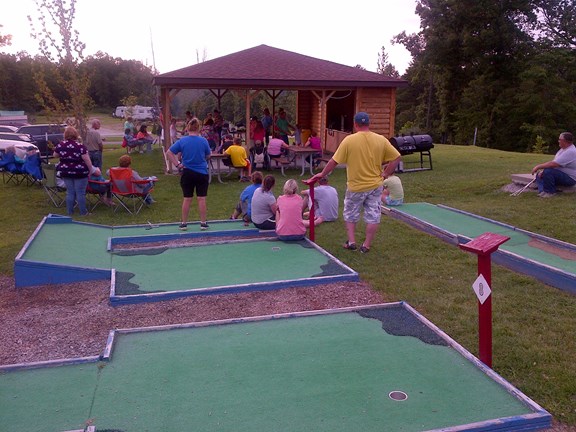 Social Get-togethers
These events make a wonderful end to an activity filled day. Join us for one of our many activities designed to help you meet new people and make new friends. During peak season we'll have karaoke contests, ice cream socials, pancake breakfasts, family movie nights, corn hole tournaments and much more! Check with our Great Front Desk staff for times and locations.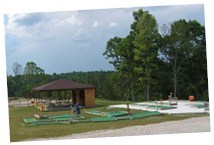 Mini Golf
The whole family will have hours of putting fun on the mini green. Challenge each other to see who will be the first to overcome the ramps, bunkers and other obstacles of our 9-hole course.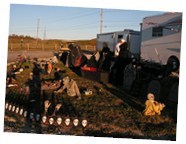 Site Decorating Contests (Halloween and July 4th Weekends)
Be sure to get to your site early and decorate for the judging panel. If you want to be a judge this year, let our friendly front office staff put your name in the hat.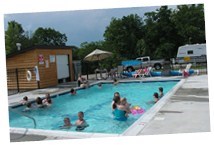 Gather at the pool
Our 18'X36' swimming pool continues to be a great place to meet new friends while cooling off in the summer heat.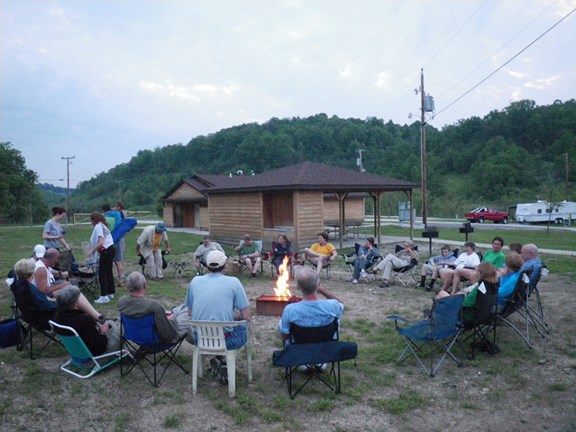 KOA Campfire Time
When the sun goes down, campfire time begins. Gather around the fire pit and get acquainted with fellow campers. Campfire time promises all the classics: toasting marshmallows, eating s'mores, belting out camp tunes during sing-a-longs. Be sure to check our calendar for dates. Movie Nights
Each weekend, there will be a children's movie, weather permitting, on the Pavilion. In the event of inclement weather, the movie will be held inside the Recreation Room.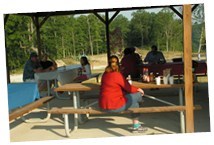 Join us for Breakfast
Gather around and leave the breakfast cooking to us. Breakfast is available on special occasions. Pancakes or Biscuits and Gravy, either one makes a GREAT start to your day. Check our list of activities when you book your next stay or contact our reservations specialists for dates and times.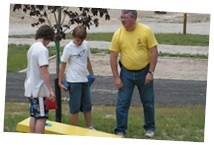 CornHole events
Whether just practicing or in the heat of competition our cornhole game boards get quite a workout. So will you. Come join us for all the fun. Dog Park
Our four-legged guests are kampers too! So come on in, get settled on your site, and take them for a free run at the Dog Park. It's all fenced in! Seating benches are available for the parents. Sand Volleyball
Bring the family and try out the sand volleyball area. Put together a team and challenge your camping buddies. GREAT outdoor fun for all.