Local Area Attractions Near Ashland / Huntington West KOA Holiday Rush Off Road ATV Park
Located nearby at (14) miles, is a 7000 acre off road park with over 100 miles of trails. New trails being opened up regularly! Trails consist of novice, intermediate, and advanced levels. There are smooth wide trails for the beginners and challenging hill climbs for the more advanced riders. Bring your off road vehicle and stay with with us while you ride.
For you and your family's safety, you MUST trailer to the ATV park from the campground.

Kentucky's US 23 - Country Music Highway
Welcome to one of the most beautiful and historic places in the nation. As you travel along the Country Music Highway, and meet the friendly folks of this Appalachian region, you will quickly realize that you have found a hidden treasure. Not just about country music, you can learn about Native Americans, pioneers, the Civil War and the Hatfield-McCoy Feud. Country Music Highway Museum
Located in Paintsville, KY, this is a must-stop for all country music fans. Enjoy the interactive exhibits featuring the memorabilia of Tom T. Hall, Loretta Lynn, Billy Ray Cyrus and Ricky Skaggs. Wayne National Forest Trails
There are 300 miles of trails on the Wayne National Forest open to hiking, mountain biking, ATV and horseback riding.

Camden Park
This park was developed as a picnic area by the Camden Interstate Railway in 1903. Since then, Camden Park has turned into a thriving traditional amusement park. It is the oldest amusement park in West Virginia, with about 30 rides, including an iconic wooden roller coaster. The park is typically open from May through October and only a short drive from the campground.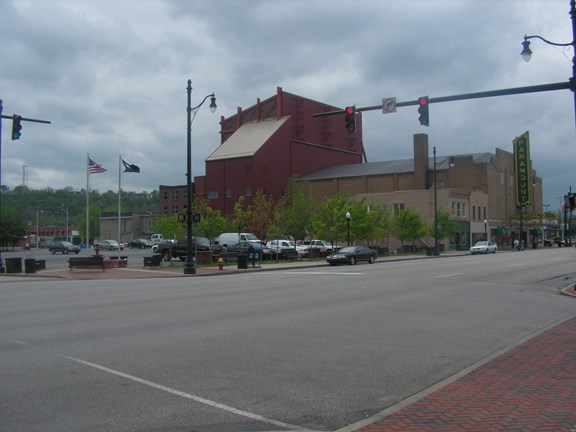 Paramount Arts Center
The Paramount Theater was built in 1930 utilizing the design of a model theater created by Paramount Pictures for construction at the Chicago World's Fair of 1932. There was to be one theater built in each of the forty-eight states, however, only three were completed. Ashland Paramount Theater is believed to be the sole survivor. The artistic vision of the Arts Center is to create a cultural environment that reaffirms the area's Appalachian traditions while broadening the region's aesthetic parameters. The theatre has seating for 1400 people and an average of 120 performances per year. 606-324-3175 Blenko Glass
One of only a few remaining hand-made glass companies left in the United States is located just a few miles from the campground. Take the self-guided tour and linger to watch as these artisans orchestrate individually hand-blown beautiful works of art. Many of the glass pieces have become collector's items that can be viewed in the gallery. Enjoy the various colored pieces of art as well as one of the Country Music Awards and the US Capital lighting globe on display. Other pieces are available for purchase in the gift shop. Tours are available Monday thru Friday 8:00 a.m. to 3:00 p.m. The gift shop is open daily and admission is free.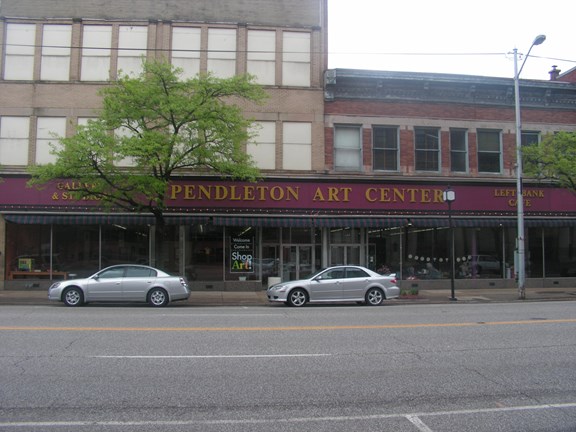 Pendleton Art Center
Experience Art - Meet painters, photographers, jewelers, glass, fabric, and clay artists on the first Friday evening of each month. Purchase unique creations for your home or as gifts.

Pullman Square
Downtown Huntington includes the new $60 million entertainment complex that opened in 2004. Stroll along the Ohio River walk and then enjoy the bookstore, comedy club, restaurants, and a 16-screen movie theater. The Big Sandy Arena, which has many indoor events, is just another block away.

Marshall University
The second largest university in West Virginia houses twelve colleges and schools with a student body of approximately 16,000. Experience a fall football game with 30,000 other fans and make a weekend out of it. Come camp with us and give your college students an opportunity to get away from the stress of campus. Enjoy spending time with your kids in the comfort of a kamping kabin or bring your own camper and stay in a relaxing, family-friendly environment. Heritage Farm Museum and Village
Make a day trip of this historic area recreating the turn of the century Appalachian life in restored log buildings. The pioneer village includes a blacksmith shop, antique shop, church, petting zoo, museums, community room, old schoolhouse and much more. Guided tours available all year 10 to 3 p.m. Monday-Saturday (except Thanksgiving, Christmas and in winter months). There is a charge for guided tours. See the Heritage Farm Museum website for details.
Dafford Flood Murals
Don't miss these beautiful hand-painted murals of the history of Catlettsburg. The murals are painted by Robert Dafford, who also painted murals in Paducah. There are 9 scenes on 17 panels along the side of flood wall. 606-329-1007