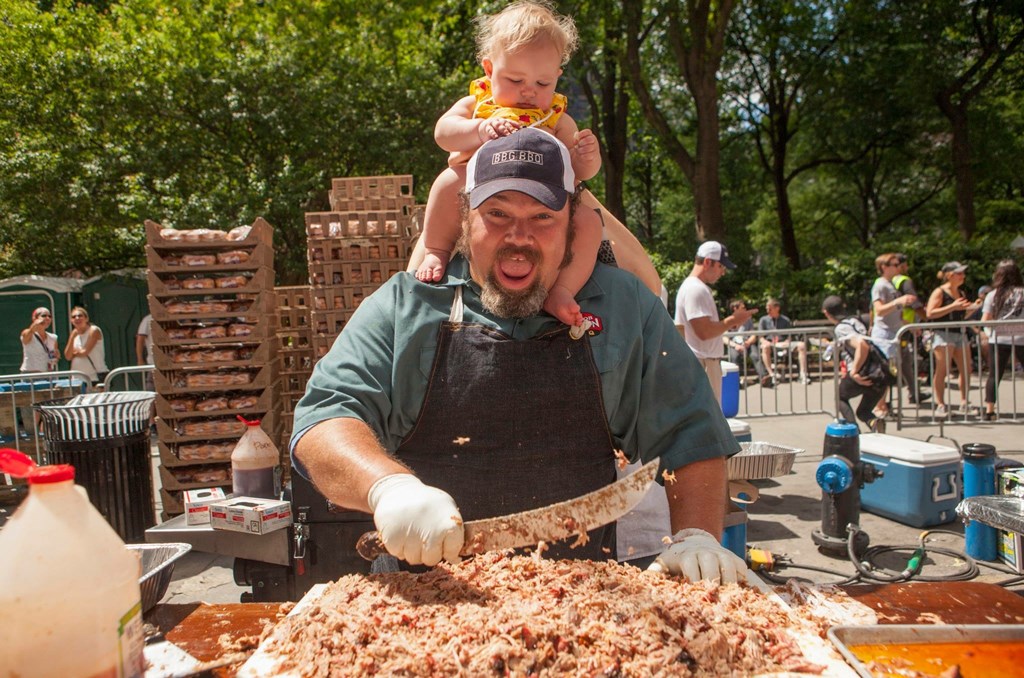 Meet KOA's newest campground recipe contributors and find out more about Carnies Traveling Meat Circus.
What happens when a competitive BBQ chef, his wife and three kids pile into an RV and hit the road for a 12,000 mile adventure? Ken and Jessica Hess liken it to a circus. That idea, paired with a true love for sharing good barbecue, led Ken and Jessica to consider sharing their adventure in a web series – Carnies Traveling Meat Circus was born.
In addition to traveling the country giving the world a behind-the-scenes look at competitive BBQ, America's best barbecue joints, and life on the road, Ken and his family will be providing campers with tasty recipes they can make and enjoy right at their campsite. Considering Ken will be featured on Food Network's Chopped Grill Masters Napa Valley this summer, his campground barbecue recipes are sure to create happy campers.
How did you become the "Carnies"?
Ken: When we decided to hit the road with the family and to film a web series, we had the idea of being Gypsies. Jessica has always had a Gypsy soul, it was a quick transition to Carnies. The Traveling Meat Circus helped to describe what traveling to a bunch of BBQ and food destinations would be like with two toddlers and a teenager.
Jess: I do suffer from extreme wanderlust. We also have our house on the market and trying to keep fresh paint and carpet with two toddlers is masochism. I flippantly suggested we get an RV and drive around while we waited for the house to sell. Once the wheels started turning and the web series idea got tossed around, the jokes about being "carnies" flowed freely. We liked the double entendre of carnies as circus folk and diminutive for carnivores, and then we just needed a punchy tag line.
Tell us a bit about competitive BBQ. How did you get your start?
Ken: I started doing competitive BBQ in 2003 when I had my first smoker built. Competition BBQ was a great way to test my BBQ skills. I enjoyed competition, yet really loved the people who I met while we competed. They became my BBQ family. Part of our 12,000 mile journey is going to be spent visiting our BBQ family that we have met over the past 13 years!
Competitive BBQ is trying to make the best smoked meats you possibly can. You have one, maybe two bites to impress a judge with your BBQ. The key to winning is paying attention to every small detail from selecting your meat all the way through how you slice and sauce the meat.
Jess: My role in competitive BBQ around here is preparing the next generation of pitmasters. A few years ago, we formed a competition team with our daughter's Girl Scout troop called "Girly Q Barbecue". We actually didn't do too shabby!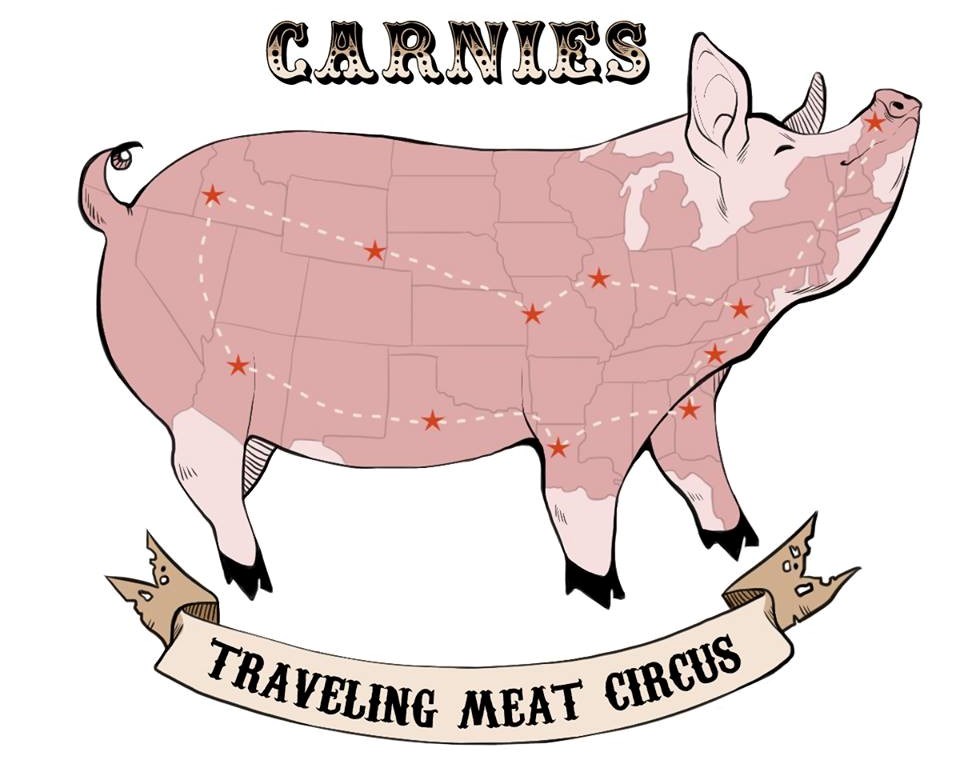 So you're taking this show on the road! We'd love to share a bit about your big road trip.
Ken: As we travel we want people to see what the BBQ and camping world is all about! We will be stopping at pig farms and cattle ranches, along with many of our friends' BBQ restaurants. Plus we will stop to see some of our BBQ family that don't have restaurants. As we travel we will be doing some Steak Cookoff Association contests along with some Kansas City BBQ Society contests. As we travel and stop around the country we will be taking our experiences and coming up with dishes inspired by our travels. We look forward to meeting new friends at each KOA Campground as we also have some new friends stop by to hang out with us.
Jess: We are also planning to tour the factories of some of our favorite products and teach some classes along the way. We head Maine, and then it is 12 weeks of mayhem. We have 16 or 17 stops scheduled right now, which we will definitely hit if our Kickstarter is fully funded. If not, we will post a revised tour, but still hit as many places as possible.
Any tips for campground cooking?
Ken: Cooking at a campground can be challenging. Whether you are in a tent or an RV you will have limited space and supplies to cook your meal with. Often a campfire will be your only source of heat. This will mean that managing a wood or charcoal fire will be the key to how successful your meal turns out. With some proper meal planning and knowing what you have available you can be successful!
Jess: Planning is key, not just the meals, but your equipment. Pack pans and utensils that are really versatile, like cast iron pans, long skewers and grates. Aluminum foil is a great way to cook veggies and individual meals directly over coals. Also, if you have a grill, get creative! If you can cook it in an oven, you can do it on a grill. That includes baked treats!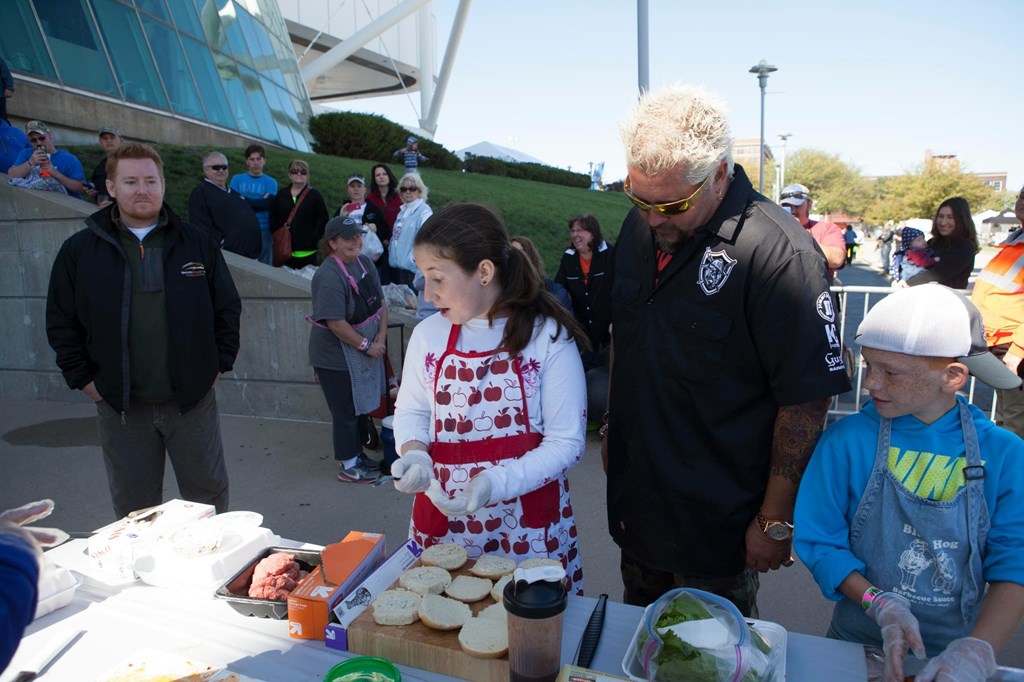 You get to pick one spice – GO! (we'd also love to know why unless it's a secret…)
Ken: Kosher salt would be my first every time!
Jess: If salt is a given, then cumin or smoked paprika would be my #2 and #3. Salt is critical because it amplifies the natural flavor of each ingredient. Cumin and smoked paprika have that earthy smokiness that pairs so well with sweet or spicy dishes.
Anything else you'd like to add? We want to get to know you!
Ken: We love cooking and grilling outside! Our family is excited for this trip and all of the challenges and fun it will lead to. Also, let all of our fellow campers know that they can tune in to Food Network's Chopped Grill Masters Napa Valley on July 26th to watch me compete!
Jess: Ken and I lost 110 pounds over the last year, and we have really learned so much about portion control and healthier cooking techniques. We will be dishing up plenty of lighter fare along with traditional BBQ. A little something for everyone, we hope.
---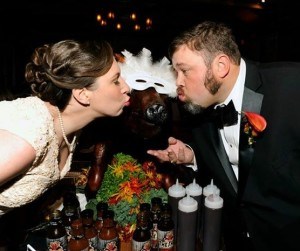 Ken and Jessica Hess are traveling the country to share their love of all things barbecue with the world. From Alabama, Ken is associate pitmaster at Big Bob Gibson BBQ and a seasoned barbecue competitor. Amassing many titles and trophies, Ken has won the World Championship of Pork four times.
Follow the Hess's journey on Facebook and their website.
Save
Save
Save
Save
Save
Save