You Could Win A New RV!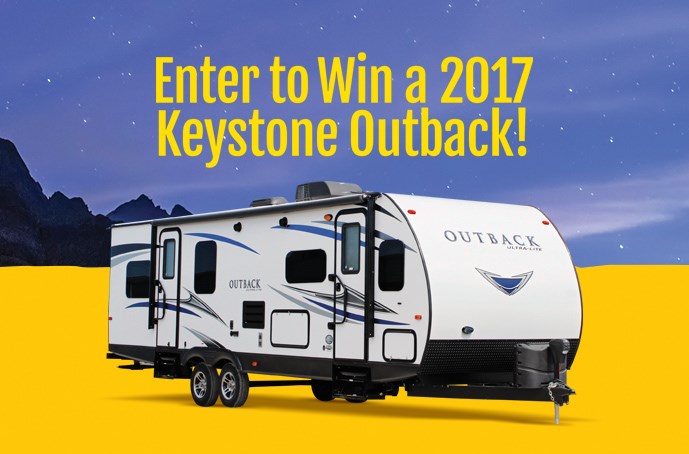 Your chance to win a 2017 Keystone Outback ends this month. Have you entered?
KOA's 2017 "What's Behind the Yellow Sign?" Giveaway in partnership with Keystone RV Company ends May 31. This mean's now is the time to enter (or enter again) for your chance to start summer with a brand new RV. In addition to a new rig, one lucky camper who enters will receive a KOA gift card and $1,000 cash to explore KOAs across the US and Canada.
If you haven't seen this beautiful Keystone Outback, click below to take a tour!
Submit your entry once per day
HERE
or by visiting us on
Facebook
where a dedicated tab on the page makes it easy to enter. And don't forget, sharing the giveaway on Facebook or Twitter after entry grants additional contest entries!
Keystone RV Company and KOA's "What's Behind the Yellow Sign?" Giveaway aims to help one lucky camper really make the most of their 13 weekends of summer. Want to plan your own summer full of camping? Start your planning now to make the most of warmer weather, perfect for camping.
Contest winner will be selected and notified in June. View the official rules here.