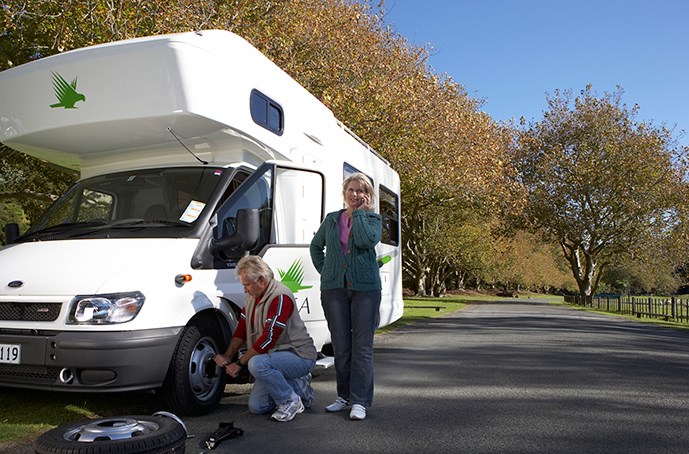 Enjoy 24/7 access to Certified RV Technicians for help with DIY repair with KOA Tech24.
Owning an RV comes with more than a few unexpected challenges you probably haven't planned for. While these issues can be frustrating, they don't always require professional repair. Often what is needed is a diagnosis and some direction for some affordable do-it-yourself repair.
Partnering with ROUTE 66 RV, KOA Tech24 is an always-available service that allows you to immediately connect with a Certified RV Technician who can quickly assist you with basic instructions and technical diagnosis for a host of common operational issues. Unlike a call to your RV dealership, KOA Tech24 is never closed – meaning you're covered when something happens on nights, weekends, or holidays. You'll also get 100% attention, for any length of time, from a technician not juggling other rigs as well as your call.
Common RV Issues KOATech24 Assists With
Generators and engines
Plumbing and electrical
Water heaters
Furnaces and air conditioning
Leveler jacks and door steps
Awnings and slide-outs
Satellites and antennas
Kitchen appliances
And more!
Whether you're a seasoned RVer or just purchased your first rig, KOA Tech24 is ideal for road warriors seeking a bit more peace of mind on their travels.
Are you a Value Kard Rewards Member? Enjoy special pricing that saves you $10 a month on KOA Tech24. Not a member yet? Purchase your membership to save on all your KOA camping and other great offerings including KOA Tech24.
---