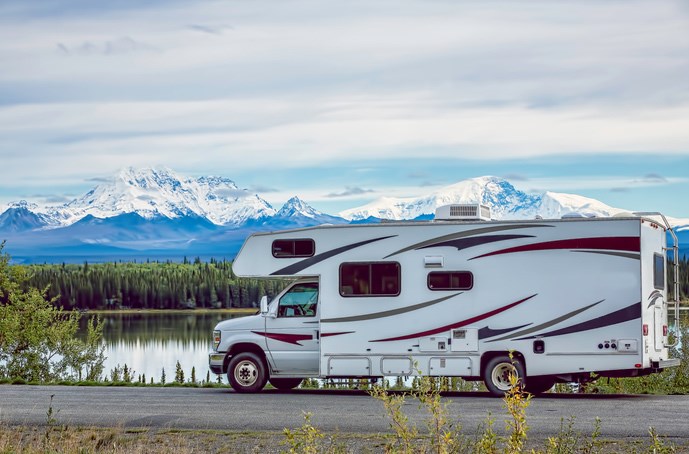 With KOA Tech24 certified support for do-it-yourself RV repair is always available when you need it.
We'd all like to imagine our road trips going without a hitch. It's easy to picture yourself driving down the road behind the wheel of your RV, en route to your favorite camping spot. With sunglasses on and great music coming from your speakers, you couldn't possibly wipe the giant smile off your face.
That is, unless all of a sudden you see smoke coming from the under the hood of your RV. That smile will turn into a frown almost immediately as you mutter some not-so-kind words under your breath and pull to the side of the road.
Chances are good we've all been there before — car troubles unfortunately are not uncommon. And we all know how frustrating vehicle problems can be, especially when you're in the middle of your dream RV trip.
"Great – now what?" you say standing on the side of your road? "How am I supposed to fix this?" It seems as if there is no chance you could ever fix this on your own and so you pick up your phone and call a tow truck to drag it to the nearest RV dealership for repair.
Depending on where you are, and what the problem is with your RV, you could be looking at some serious delays and major financial setbacks on your trip. What started off as a dream quickly turned into your worst nightmare.
However, as a KOA Tech24 member, your scenario will look totally different.
When you see the smoke coming out from under the hood of your RV, rather than panic at the site of it, you will know that you can rely on KOA Tech24 to help you out.
---
What is KOA Tech24?
KOA has partnered with ROUTE 66 RV Network to bring you Tech24 — a stellar technical support service available 24 hours a day, 7 days a week.
The minute you sense an issue with your RV, pick up your phone and call Tech24. You will quickly be connected with a certified RV mechanic who will help assess your RV troubles and provide you professional advice to solve the issue.
With no limit on the length of your call and with 100% of the mechanic's attention, you can take all the time you need walking through your RV problem with the mechanic and remain on the phone with him or her until the issue is resolved.
KOA Tech24 gives you what your RV dealership can't: 24-hours-a-day, 7-days-a-week service; KOA Tech24 is never closed. Whether it's a holiday, a weekend, or 3:00 in the morning, KOA Tech24 has got your back.
What RV Issues Can KOA Tech24 Help Me With?
The best thing about KOA Tech24 is that it can save you a great deal of money. Rather than waiting for a dealership to diagnose the problem and make the repair, oftentimes a KOA Tech24 partner certified RV mechanic will be able to talk you through a do-it-yourself repair.
The common issues KOA Tech24 mechanics work through include:
Furnace or air conditioning
Water heater
Awnings or slide-outs
Satellites or antennas
Refrigerator or dishwasher
Plumbing or electrical
Leveler jacks or door steps
Generators or engines
And much more
How Do I Become a KOA Tech24 Member?
There are two ways you can join in on the KOA Tech24 program.
With a VKR membership, you will gain access to Tech24 for just $39.
In addition to the KOA Tech24 program, as a VKR member you will also receive great benefits including:
Earning points when you camp to use towards future KOA purchases
10% off daily registration fees at all KOA campgrounds
Exclusive services with registration and check-in
$30 off your first year of membership in the KOA RV RoadHelp program
20% off batteries, chargers, lights and more at Rayovac.com
A whole lot more!
Option #2: As a non-VKR Member
Without a VKR membership, you still have access to the Tech24 program. Your cost as a non-member is $49.
So go ahead and plan your dream RV trip, knowing that if you hit any mechanical problems along the way, KOA Tech24 will be right there to help you.
---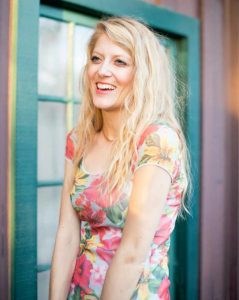 Leslie, a.k.a. Copy Girl, is a copywriter who gets butterflies from telling stories through words.
Her voice comes from a place filled with passion, dreams, and lots of sugar. "Cake over steak" is her go-to motto.
With over 10 years of experience in crafting words, and years of embarking on travels that have taken this Montana girl to some incredible places, Leslie love the adventures of both body and mind her writing takes her on.
Everywhere she goes, she takes this advice with her:
"Hold on to your divine blush, your innate rosy magic, or end up brown." – Tom Robbins, Jitterbug Perfume
To see what Leslie's up to in the writing world, visit her website here.
---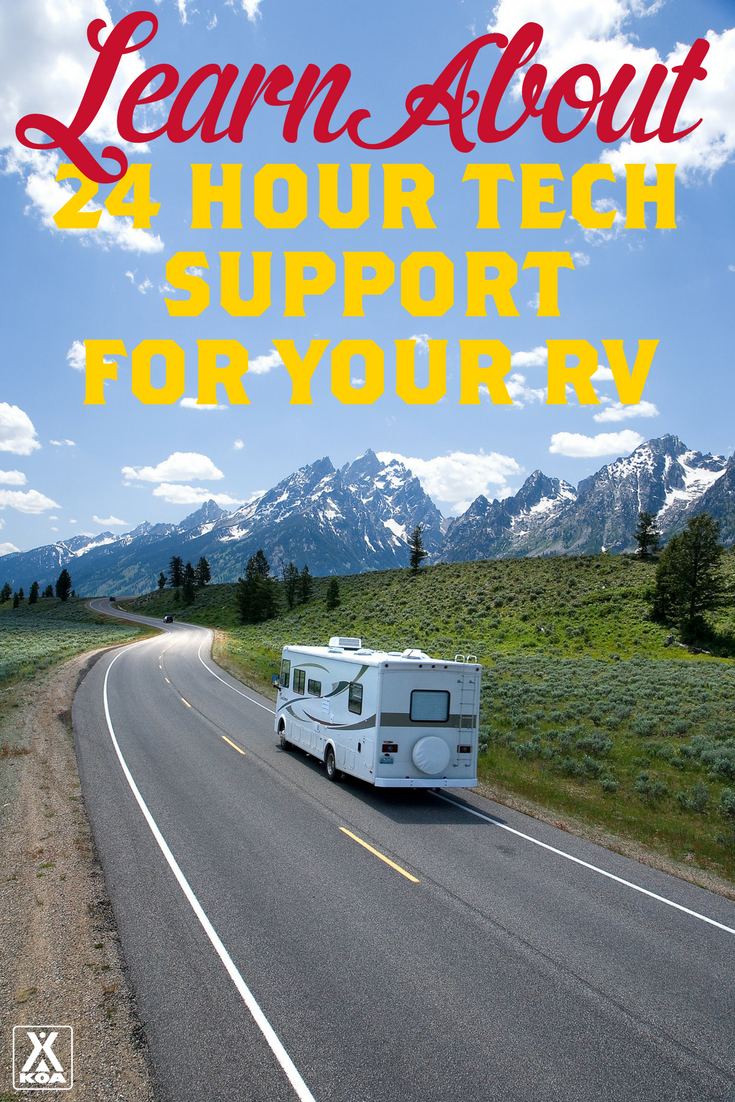 Save
Save