KOA Health + | Health Insurance for Campers Through KOA Rewards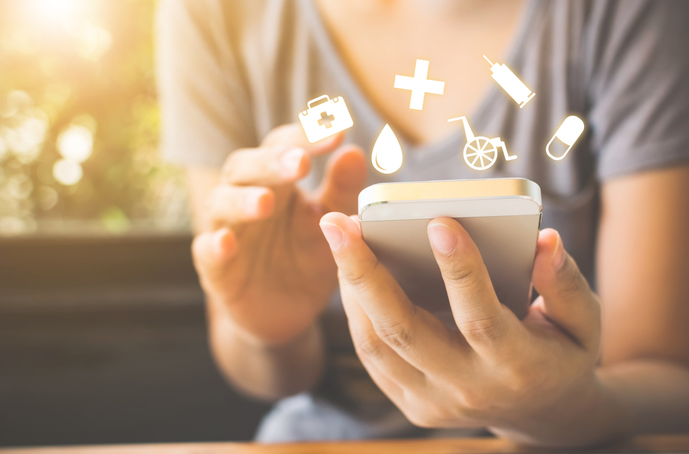 KOA Health +
Today, more and more people are enjoying the nomadic lifestyle. Whether you are chugging along the open roads in your RV or you have your essential camping gear stored in your car, full-time campers can pack up at a moment's notice and explore the most striking sights in North America. One thing that is a little harder to stow away is health coverage.
Well, not anymore. KOA Rewards just got a whole lot better. With one low monthly fee, participants in KOA Rewards now have access to top telemedicine services as well as dental and vision care with KOA Health +.
What Is KOA Health +?
Just because you are on the go does not mean your health care needs cease. Many retirees and even young people who work remotely travel the country full time via RV, van or car. They use campgrounds like Kampgrounds of America to rest and recharge. You likely do not anticipate getting sick during your stay, but what do you do if you catch the flu, or you have an allergic reaction?
For instant access to non-emergency health services, KOA Health + is there for you and your family. KOA has partnered up with Careington International Corporation to bring KOA Rewards campers virtual access to fully credentialed doctors, licensed mental health counselors, plus discounted dental and vision services.
With KOA Health +, you will never have to worry about whether or not your health coverage extends beyond your home state. For one low monthly fee, KOA Rewards campers and their families can contact a doctor or mental health professional for quality care on the go. You can also make an eye or dental appointment no matter what town you happen to be rolling through.
KOA Health + Coverage Offerings
KOA Health + offers incredible care and the peace of mind you need to suit your wandering lifestyle. While you are on the go, you will have access to health care at a price you can afford. KOA Health + coverage includes:
Telemedicine: Your KOA Health + comes with DialCare — telemedicine simplified. Doctors are available 24 hours a day, seven days a week, to address all your non-emergency medical issues via phone or video consult.
Dental: Whether you need a routine cleaning or you have a more complicated dental concern, with KOA Health +, you will enjoy incredible savings on dental care with one of the most comprehensive dental networks in the nation.
Vision: If you lose your contacts or break your glasses on the go, you do not need to panic. KOA Health + offers discounted vision care from more than 90,000 providers nationwide.
Mental wellness: With more people struggling with depression and anxiety than ever before, you should not have to sacrifice your mental health just because you are traveling. DialCare Mental Wellness connects you with compassionate and licensed counselors via private phone or video chat.
Sign up for KOA Rewards Today
More than 350,000 outdoor enthusiasts have joined our KOA Rewards program. Now with access to incredible health services on the go with KOA Health +, it is a great time to join our loyalty program.
If you love camping, KOA Rewards allows you to reap incredible benefits each time you stay at a KOA Campground. Enjoy discounts on your daily registration, cash off future stays, exclusive offers and discounts from partnering companies, plus a free night of camping during our KOA Rewards appreciation weekend.
Sign up today for KOA Rewards. Then, learn more about KOA Health + from your KOA Rewards portal. If you love camping but want to safeguard your health, these are perks you will not want to miss out on.