Join KOA in Supporting The Yellow Whistle™ to stop Asian Hate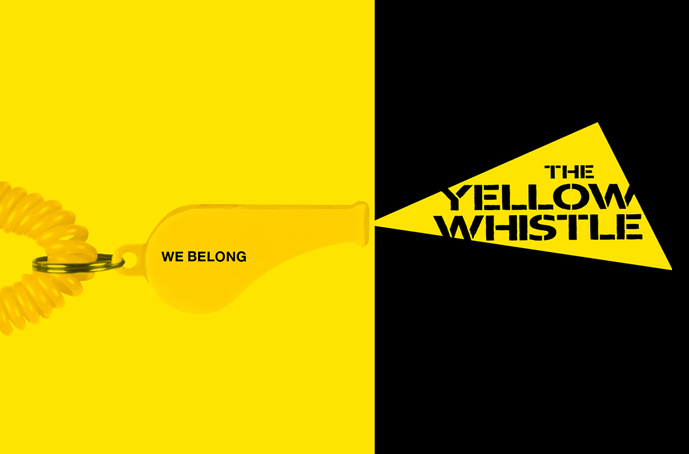 In the wake of recent acts of violence and harassment targeting the Asian community, KOA owners Oscar Tang and Agnes Hsu-Tang are spearheading a new initiative to bring awareness and help eliminate violence toward Asian Americans. The Yellow Whistle™ campaign is a symbol of self-protection and solidarity in the fight against historical discrimination and anti-Asian violence.
In nature, yellow is the color of daffodils and sunflowers, signaling the advent of spring, bringing hope, optimism and enlightenment. In America, yellow has been weaponized against Asians as the color of xenophobia. A seemingly simple gadget, The Yellow Whistle™ serves a universal purpose – to signal alarm and call for help – for all Americans.
"In recent months, I have been very concerned about the attacks on Asian Americans which have been taking place across the country," said Oscar Tang, owner of KOA. "In an attempt to do something about it, we've come up with The Yellow Whistle™ as a way to help."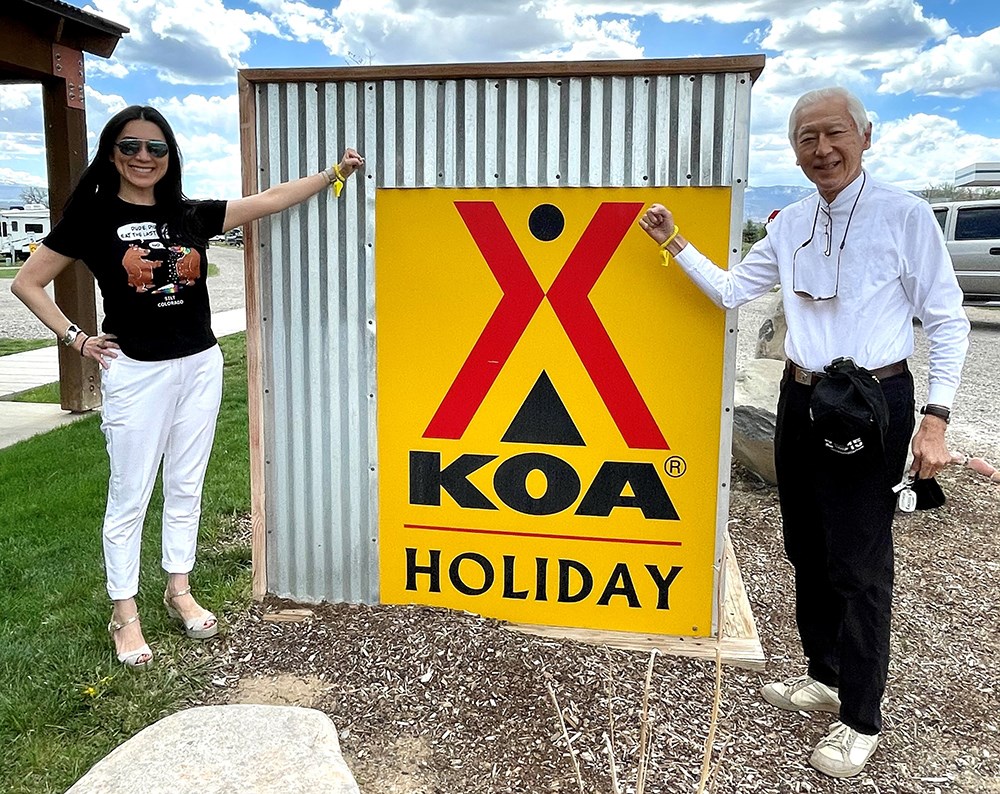 One of KOA's central beliefs is that camping is fun and for everyone. While that's a seemingly simple statement, it's a message of inclusion that points to welcoming everyone regardless of ethnicity, background, or lifestyle. We believe everyone deserves to be heard, respected, and to feel safe.
In partnership with The Yellow Whistle™, limited supplies of whistles will be offered free to the public at select KOA locations as well as at a network of partners including the New-York Historical Society. Whistles are intended to be carried as often as possible and are to be used to alert the public to danger. If you hear a whistle, call 911.
Pick Up Your Yellow Whistle™ at These Campgrounds
Albuquerque KOA Journey
Angola / Hogback Lake KOA Holiday
Bar Harbor / Oceanside KOA Holiday
Boston / Cape Cod KOA Holiday
Cape Hatteras / Outer Banks KOA Resort
Cherokee / Great Smokies KOA Holiday
Dallas / Arlington KOA Holiday
Dayton KOA Resort
Door County, WI KOA
Fort Collins / Lakeside KOA Holiday
Galveston Island KOA
Glenwood Spgs W / Colorado River KOA Holiday
Lake Conroe / Houston North KOA Holiday
Lake George / Saratoga KOA
Lake Placid / Whiteface Mtn KOA Holiday
Las Vegas KOA Journey at Sam's Town
Louisville South KOA Holiday
Lumberton / I-95 KOA Journey
Minneapolis Southwest KOA Holiday
Moab KOA Holiday
Mystic KOA Holiday
Naples / Marco Island KOA Holiday
Nashville KOA Resort
Nashville RV Resort & Cabins KOA
Niagara Falls / Grand Island KOA Holiday
Orlando Southwest KOA Holiday
Orlando / Kissimmee KOA Holiday
Philadelphia South / Clarksboro KOA Holiday
Pigeon Forge / Gatlinburg KOA Holiday
Santa Cruz / Monterey Bay KOA Holiday
South Padre Island KOA Holiday
St Petersburg / Madeira Beach KOA Holiday
Starkville KOA Holiday
Sugarloaf Key / Key West KOA Holiday
Thompson / Grand River Valley KOA Holiday
Townsend / Great Smokies KOA Holiday
Trinity Lake KOA Holiday
Tucson / Lazydays KOA Resort
Virginia Beach KOA Holiday