Fill up your scrapbook with a family camping adventure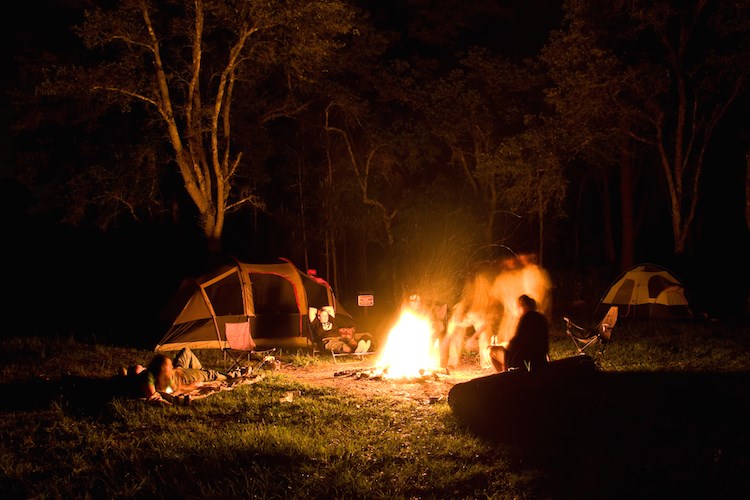 Life is busy and hectic these days. There hardly seems to even be time to sit down for a family meal any more. Life is too short to miss out on any opportunities to create memories with family and loved ones. That's why your goal for the upcoming summer should be to plan a family camping trip.
Despite what the snow piled outside many of our windows may indicate, summer is on its way and will be here before you know it. That's why now is the perfect time to start planning your family camping excursion. Settle in with some hot chocolate, brush up on your camping basics, and in no time at all you'll have something fun to already look forward to this summer.
To get started with your trip planning, there are a few major decisions you should make right off the bat. The first one is pretty obvious—where is your family camping trip going to take place? There are a lot of great options to fit around any jam packed family schedule. Planning around Little League games and soccer matches can definitely be a challenge, but finding a few days to set aside for camping isn't impossible. For families with the busiest of schedules, a weekend of camping in the backyard or at a local campsite can be a great option.
If you have a little more freedom, a trip a little further from home, perhaps even out of state, should definitely be considered. You could even go RVing and experience several different destinations with the family in one trip. (Just keep those cramped quarters in mind!)
If you are feeling extra adventurous, you might even consider renting a cabin or lodge, like the Yellowstone Park  / Mountainside KOA or Yellowstone Park / West Entrance KOA and inviting the extended family along as well. You can catch up with anyone you haven't seen in a while and —added bonus—the kids will have their cousins to keep them entertained.
Whichever method you decide on, make sure to plan a few activities. You don't have to stick to a strict schedule, but having a few fun activities in mind can save you from having bored kids on your hands, and it's actually something that many people don't think about when planning a family camping trip.
There are always the classics like making marshmallows over the fire (s'mores anyone?) and catching fireflies. In fact, a campfire needs to be on your must-do list. There is just something magical about spending a summer evening around the fire with people you care about.
However, those are nighttime activities and you have a whole day to fill as well. Swimming, hiking and fishing are always great ideas. Yard games, like bean bag toss games (or cornhole as we Midwesterners call it) always lead to fun and laughter. Make sure to toss a board game or two in the car as well for those unfortunate rainy days too.
To sneak some education into the family camping trip, a telescope makes for a great way to spend a clear summer evening. Do a little reading on some common constellations before you go and impress the kids (or anyone else you want to impress) with your astronomy knowledge.
You can't really go wrong with any of these activities, but remember that the main goal of a family camping trip should be creating those memories and having fun. Just go with the flow and reconnect with the people who you spend the most time with. Far too often, we neglect each other as we hide behind our screens and electronics.
In fact, consider a no-smartphone rule for your family camping weekend. It won't be popular at first, but it won't take long for everyone to forget about their social media pages and texts and focus on what really matters.
Make sure to snap plenty of photos (you are gonna need something for that scrapbook), but don't forget to participate in all the family fun as well. Start planning your trip the next time the snow keeps you in for the evening and get ready to have a memorable summer. Don't be surprised if a family camping trip becomes a summer tradition either!
Brought to you by KOA and our partners at: