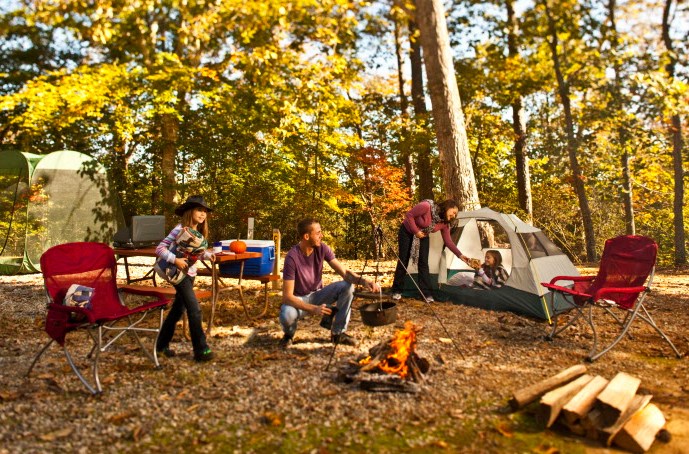 Make the most of a season of fall camping with our list of gear suggestions.
Fall may be the most underrated season for camping. Cooler temperatures, thinner crowds and colorful scenery make for perfect camping. These things and more make fall a spectacular time to lace up your hiking boots, pack your bags and head out to your favorite KOA. There is an abundance of beauty to see all over the country in the fall that cannot be seen the rest of the year, so don't let the cooler weather keep you from experiencing first-hand the changing of the seasons.
To enjoy fall camping to its fullest, be sure to pack smartly. Below are some key items that you will need in your autumnal adventures.
Layers. Packing layers is a must for fall camping. Depending on where your trip takes you, be sure to bring with you thermal underwear, gloves, a winter coat and a warm hat for nighttime's lower temperatures and possible rain. Remember, you can always add and remove layers as needed with fluctuating temperatures.
Sleeping gear. Tenting it? Your sleeping bag needs to be able to withstand colder temperatures, possibly even down to zero degrees. A mattress pad will provide a barrier between you and the cold ground, and extra blankets will be nice to have in case of rain.
Solid tent. On the subject of tents, check it is free of holes before heading out. Also make sure you bring a rain fly for your tent to stay dry.
Tarp. Whether your fall trip is in a tent or an RV, a tarp can always come in handy. Use it under your tent or over your picnic table to stay warm and dry. We also suggest some rope to pair with this fall must-have.
Lantern and emergency light. With the sun setting earlier, dark may fall upon you earlier than you expected. A lantern will help you move about in the dark. An emergency light is a must during any season, but even more so in the fall and winter months when extended periods of time outdoors are more dangerous.
Fire starter. Fall camping calls for a campfire. Whether you're using it for cooking or not, nighttime will be chilly and a fire to get cozy around will be much desired. An easy fire starter will make the process a lot quicker.
Portable camp stove. Quick and easy cooking is important to fall camping, as chillier evenings make longer cooking times undesirable.
Backpack with rain cover. Having a dry backpack is vital to your camping trip. There is also the option to line your backpack with plastic garbage bags to keep moisture out.
Microfiber towels. With the ability to dry very quickly while staying absorbent, the towels are handy for everything from showering to drying your favorite camp chair.
Compass and map. If you're thinking of hiking during your stay, consider packing these extras. Though you may know the area well, if the weather turns and rain starts beating down, you may find yourself lost. Packing a compass and map ensures this doesn't happen, no matter what the weather decides to do.
Sunscreen and bug repellent. The peak of the bug season may be over, but that doesn't mean your camping will be entirely free of bugs. Additionally, the sun will come and go in the fall, so sunscreen is definitely still needed to protect you – even if the sky looks overcast.
Insulated cup. Coffee and hot cocoa are welcome on any cool weather camping trip – an insulated cup keeps them piping hot. Fall is also soup season and an insulated cup is a great way to keep your soup warm all day.
First aid kit. Another item that is a camping must no matter what season you're out in the wilderness, a first aid kit should go with you everywhere.
Hot water bottle. Cold nights can feel much warmer with a hot water bottle in your sleeping bag.
Indoor activities. With unpredictable weather you might find yourself enjoying more time inside your tent, RV or cabin. Playing cards, board games, or a good book are just a few of the inside activities perfect for cooler days.
---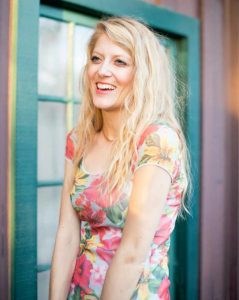 Leslie, a.k.a. Copy Girl, is a copywriter who gets butterflies from telling stories through words.
Her voice comes from a place filled with passion, dreams, and lots of sugar. "Cake over steak" is her go-to motto.
With over 10 years of experience in crafting words, and years of embarking on travels that have taken this Montana girl to some incredible places, Leslie love the adventures of both body and mind her writing takes her on.
Everywhere she goes, she takes this advice with her:
"Hold on to your divine blush, your innate rosy magic, or end up brown." – Tom Robbins, Jitterbug Perfume
To see what Leslie's up to in the writing world, visit her website here.
---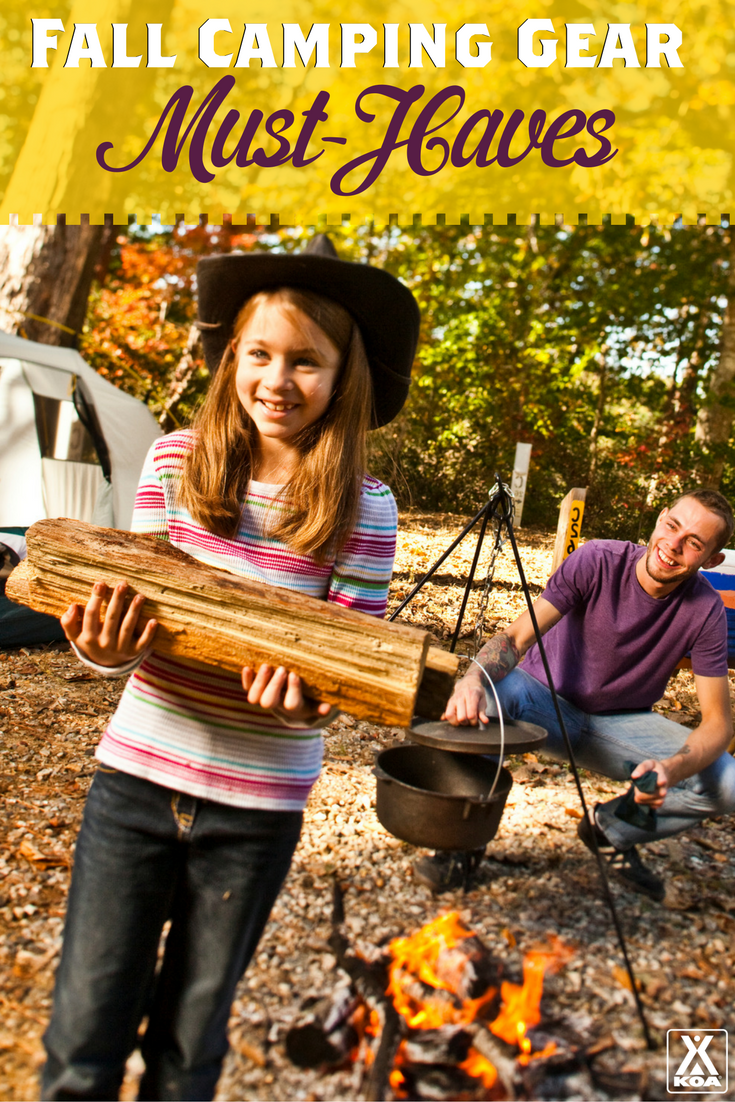 Save
Save