Essex Credit makes the dream of RV ownership a reality.
Are you dreaming of buying an RV? Do you picture yourself sitting happily in the front seat, driving down the road? Do you smile at the thought of sleeping in your comfy RV bed and waking up with nature right outside your door?
It sounds like you've got RV fever. And we certainly don't blame you. Why wouldn't you want an RV? The adventures you'll go on, the things you'll see, the places you'll experience. Having an RV guarantees that life will never be boring.
The only thing that may be getting in your way of making that dream a reality is the price. We know that RVs are not a cheap investment. But we also know that owning an RV will change your life in all the best ways possible. As long as you are smart about your RV purchase, you will never have any regrets.
KOA has partnered with Essex Credit to make sure that the purchase of your RV goes smoothly, simply, and without putting you in financial risk.
Why Essex Credit?
Essex Credit is one of the top RV financing companies in the country. Known for providing the best and most competitive RV financing rates, Essex Credit is a company we are proud to partner with.
What Are the Benefits?
By using the KOA Loan Center by Essex Credit for your RV loan, the process will be quick and painless. Loans are available in all 50 states and you don't have to worry about the application fee — because there isn't one! Essex Credit's great team will work to get you in your new or used RV within no time.
This program doesn't only benefit those looking to purchase a new RV – you can also take advantage of the Essex Credit benefits if you are looking to refinance your current RV loan.
So what are some of those benefits? Let's take a look.
First of all, when you use Essex Credit for your RV loan, you'll get up to $400 in camping at KOA campgrounds!
Secondly, as a KOA Value Kard Rewards member, you will receive a reduced loan processing fee (up to a $200 value) with Essex Credit. For more information on the fantastic perks of the VKR membership, click here.
Thirdly, Essex Credit's service is convenient and secure. You never have to worry about the safety of your information – this loan program is all about confidentiality.
With a minimum RV loan of $10,000, you can get the RV you want that will ensure you have many exciting RV adventures ahead of you.
So stop worrying about whether you can afford that RV that you've been dreaming of. Give the KOA RV Loan Center by Essex Credit a call and we will help you make smart decisions about your RV-filled future.
---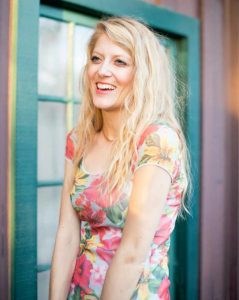 Leslie, a.k.a. Copy Girl, is a copywriter who gets butterflies from telling stories through words.
Her voice comes from a place filled with passion, dreams, and lots of sugar. "Cake over steak" is her go-to motto.
With over 10 years of experience in crafting words, and years of embarking on travels that have taken this Montana girl to some incredible places, Leslie love the adventures of both body and mind her writing takes her on.
Everywhere she goes, she takes this advice with her:
"Hold on to your divine blush, your innate rosy magic, or end up brown." – Tom Robbins, Jitterbug Perfume
To see what Leslie's up to in the writing world, visit her website here.
---
Save
Save