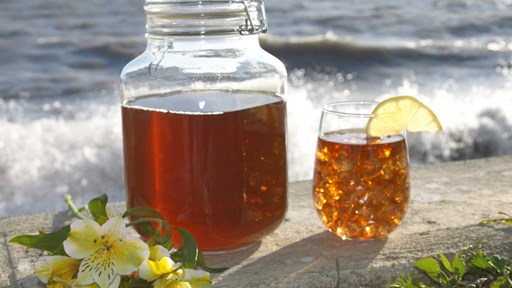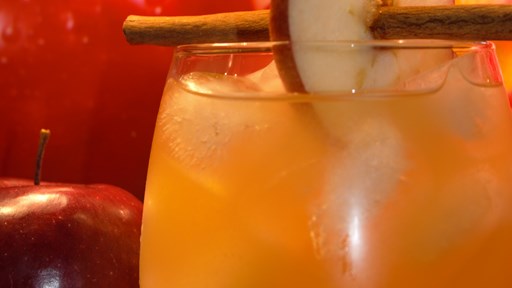 Apples and butterscotch are flavors that naturally go together, a combination that brings the aroma and taste of apple pie to this drink. The lemon juice adds a refreshing dimension.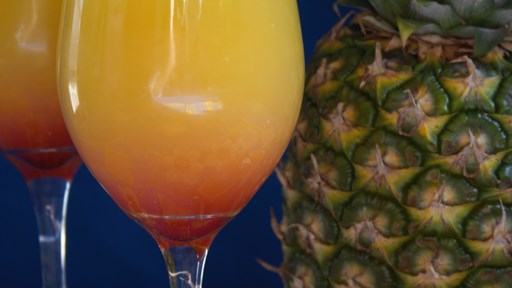 Nothing is more beautiful or more welcome than a sunrise. A splash of grenadine gives this refreshing drink the illusion of a red sun bursting above the horizon.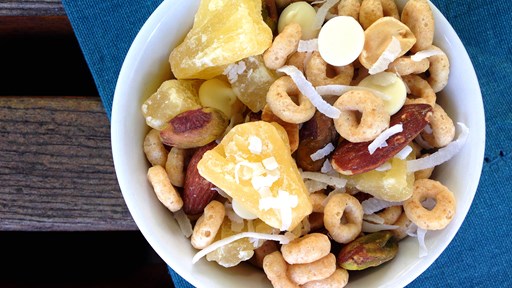 Ingredients: ½ Box of honey-nut cheerios or Chex cereal 1 Bag of dried pineapple 1 Bag of white chocolate chips ½ Bag of shredded coconut (sweetened or unsweetened) 1 Bag of macadamia nuts or mixed nuts of your choice Combine everything in a large bowl mix well.  Store in airtight container or Ziploc […]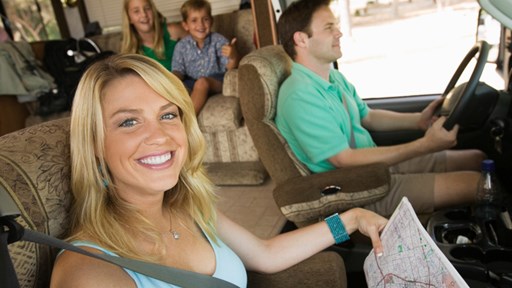 STAY CONNECTED WITH KOA!
Each month, direct to your email inbox, we'll send the best camping news, tips, recipes and more, to enhance the camping lifestyle you love so much.
THANKS FOR SIGNING UP!
We hope you will enjoy the great tips and tricks from RVing and camping experts, as well as recipes tailored to traveling.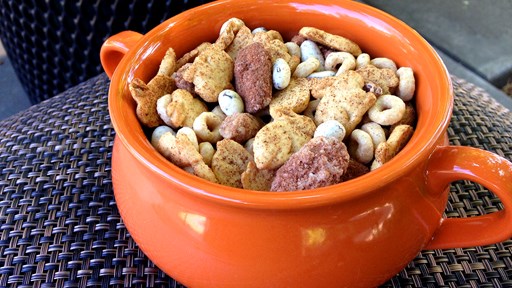 Ingredients:  1 Box bunny graham crackers 6 Cups honey-nut cheerios 1 Bag of yogurt covered raisins 1 Bag of cinnamon and sugar pecans 1/2 tsp of pumpkin spice seasoning Combine everything in a large bowl and sprinkle pumpkin spice seasoning over top.  Mix well and store in airtight container or Ziploc bags.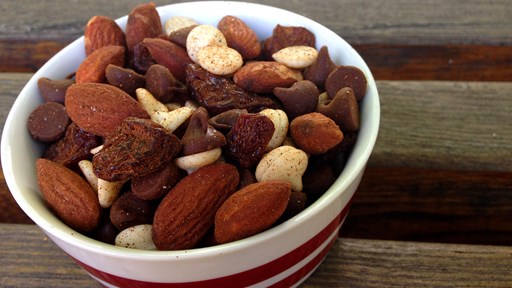 Ingredients: 1 Bag of dark chocolate chips or semi-sweet 1 Bag of white chocolate chips 1 Bag of toasted almonds or lightly salted 1 Bag of dried cherries 1 tsp ground cinnamon Combine everything in a large bowl and sprinkle ground cinnamon over top.  Mix well and store in airtight container or Ziploc […]