KOA BLOG
The KOA Blog is home to the best Camping and RVing content on the internet. Find RV and camping tips and hacks. Plan your next trip with great tools and advice. Learn about activities for any adventurer and never go hungry with great cooking recipes.
Imagine cruising down the interstate in your big rig, fifth wheel and toy-hauler in tow, headed towards your favorite campground. In the your side mirror, you see the glimmer of a car in the distance. It gains on you, bit by bit, and soon you can make out the form of a compact car, the […]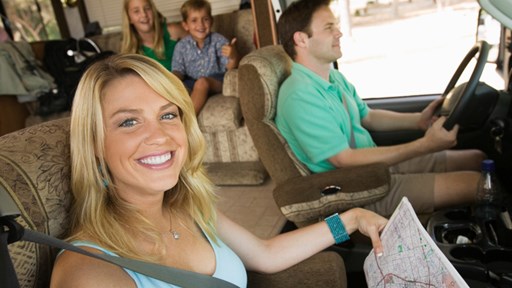 STAY CONNECTED WITH KOA!
Each month, direct to your email inbox, we'll send the best camping news, tips, recipes and more, to enhance the camping lifestyle you love so much.
THANKS FOR SIGNING UP!
We hope you will enjoy the great tips and tricks from RVing and camping experts, as well as recipes tailored to traveling.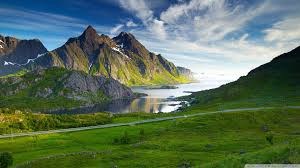 The turbine at the Carlsbad, New Mexico KOA may be small in size, but it makes a big difference in energy use. There are just some things you've gotta love about kamping in Carlsbad, New Mexico. Like laying by the pool after taking a dip in sun-warmed water, your eyes closed, the summer breezes blowing […]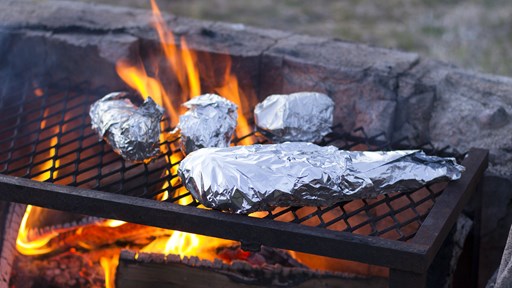 Instructions: Step One: After you're finished s'more making, and marshmallow roasting you want to get your campfire down to tightly packed red glowing embers. Step Two: Take a good sized sheet of aluminum foil and put some chopped potatoes in the middle, add some sliced carrots, assorted spices, chicken, steak,or a small roast (or anything […]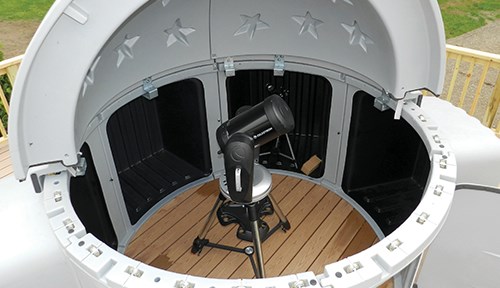 "I've never won anything like this before." That was the reaction of KOA Kompass reader Debra Closurdo when she learned that her entry was randomly selected from the nearly 6,000 received for a Herkimer Diamond necklace. And it's just one more reason that this Roseville, Michigan camper is definitely a KOA fan. "We go all […]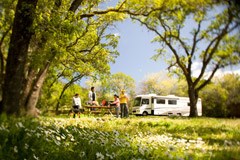 Tom Dale prefers an office with a view. A big view. A stunning view. A natural view. A businessman from Fredericksburg, Virginia, Dale has traveled along the East Coast, staying at KOAs and working remotely from his kampsite. He initially chose kamping over hotel rooms for both business and travel because of allergies and chemical […]