KOA BLOG
The KOA Blog is home to the best Camping and RVing content on the internet. Find RV and camping tips and hacks. Plan your next trip with great tools and advice. Learn about activities for any adventurer and never go hungry with great cooking recipes.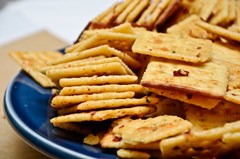 Tehachapi, California camper Anne Crawshaw brings on the heat with this 5-ingredient, sure-to-please treat. "They make a great campground socializer," she says, "and all items are easy to carry. It won't heat up your rig." Anne also says that they store very well in a popcorn can for up to a month. "So, get a […]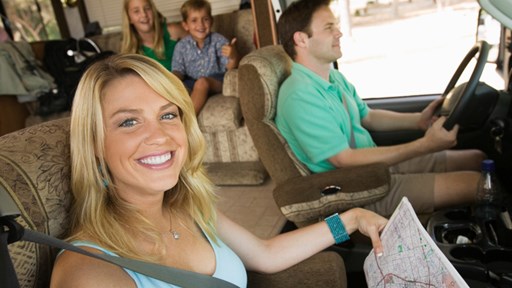 STAY CONNECTED WITH KOA!
Each month, direct to your email inbox, we'll send the best camping news, tips, recipes and more, to enhance the camping lifestyle you love so much.
THANKS FOR SIGNING UP!
We hope you will enjoy the great tips and tricks from RVing and camping experts, as well as recipes tailored to traveling.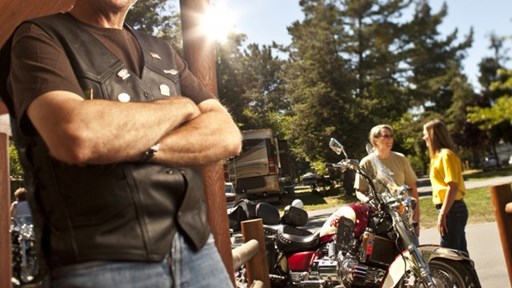 We all know safety is an extremely important part of motorcycle riding, but just because you know how to ride safely doesn't mean you're necessarily in compliance with all the actual rules. While you probably have all your i's dotted and t's crossed on your home turf, if you're headed out on a trip, don't […]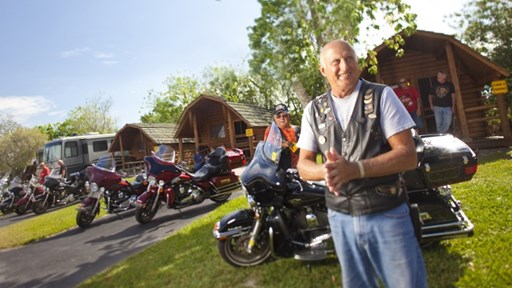 The following websites can help you find great motorcycle routes and are a very handy resource for new motorcycle campers: • motorcycleroads.com • motorcycleroads.us • openroadjourney.com Once you decide where you're heading, it is a good idea to contact the local chapters of your Riding Association, such as Harley Owners Group, Gold Wings (GWRRA), Yamaha Star, Vulcan Riders and Owners Club […]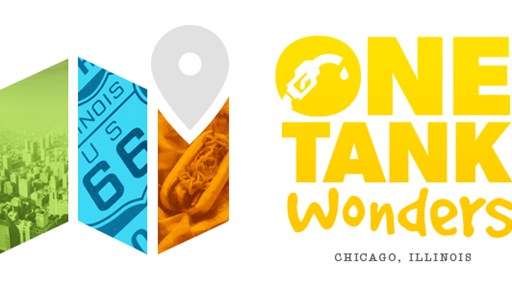 The Windy Cindy is home to astounding architecture, fantastic restaurants, dazzling culture and of course more than a few professional sports franchises. It's also close to a lot of great things to do and see-all a tank of gas or less away. Whether you want to get out or chill out, there's no shortage of […]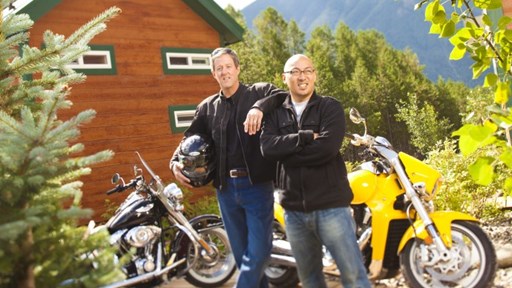 • Do a thorough check-over of your motorcycle for its road-worthiness: tires in good condition and good pressure, chain adjusted and lubed, fluids – clutch, front and back brake reservoirs, antifreeze all topped up, oil and filter changed (for long trips), gauges, lights and indicators working, etc. See the Motorcycle Safety Foundation's Pre-Ride Inspection sheet for the […]
The Mile High City has plenty to offer, from major sporting events to incredible recreational opportunities. When you're feeling adventurous and it's time to explore the rest of Colorado and the surrounding area, we have natural and manmade wonders you can reach in one tank of gas. Whether you're packing dress shoes or hiking boots, […]