KOA BLOG
The KOA Blog is home to the best Camping and RVing content on the internet. Find RV and camping tips and hacks. Plan your next trip with great tools and advice. Learn about activities for any adventurer and never go hungry with great cooking recipes.

Whenever fall rolls around and the leaves begin to change, I always find myself thinking about the past summer and all of the things I have to be grateful for. This year is no different. First, I want to express my thanks to you, our amazing campers, for sharing your adventures with us. In […]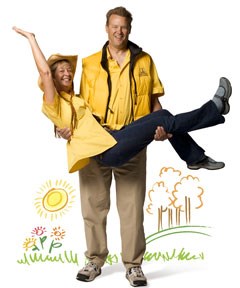 2012 KOA Campground of the Year Durango, Colorado KOA Picking just one KOA as "Campground of the Year" is a tall order. There are many deserving KOA owners around North America who do a wonderful job taking care of you during your family's camping trips. We know – because we ask you hundreds of thousands […]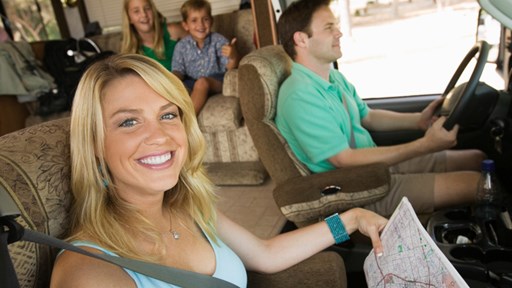 STAY CONNECTED WITH KOA!
Each month, direct to your email inbox, we'll send the best camping news, tips, recipes and more, to enhance the camping lifestyle you love so much.
THANKS FOR SIGNING UP!
We hope you will enjoy the great tips and tricks from RVing and camping experts, as well as recipes tailored to traveling.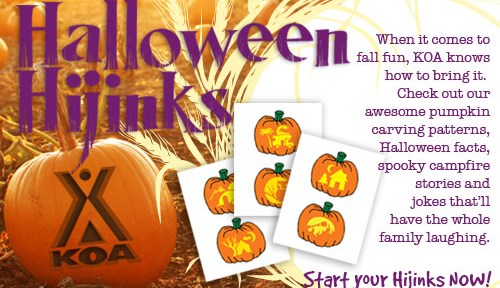 Yep, it's that time of year again, when witches, wizards and goblins are out and about for Halloween parties and trick-or-treating. To make your All-Hallow's Eve even more fun, we've created these awesome downloadable pumpkin carving patterns for your use. We also thought we'd share some interesting legends and facts about this fall holiday. Bobbing […]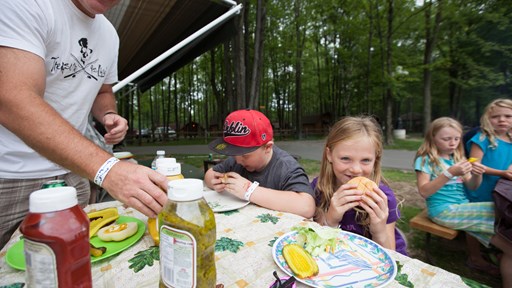 Combine a little flour, a little water and two little hands and you've got…well…a messy camping kitchen. But you also have a great opportunity to get kids started on a lifelong interest in cooking and give them tools that will help them in more ways than one. With that, here are 4 reasons why we […]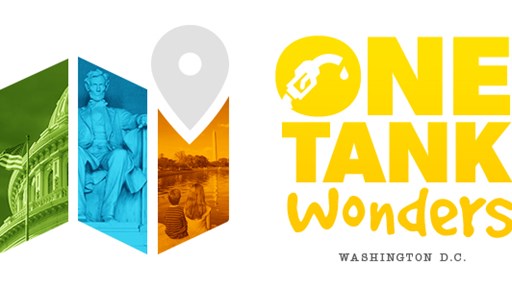 The US Capital is home to some of the most beautiful architecture in the world, the most important artifacts in the United States, and one or two very powerful people. The multitude of events and exhibits constantly cycling through the city ensure there's never a dull moment. Everybody needs a vacation though, so we're here […]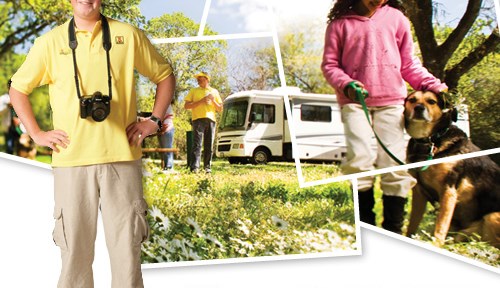 So you've decided it's time to get a new camera. Maybe you're looking to buy your first digi point-and-shoot or maybe you're ready to upgrade to your very first DSLR. Either way, the one thing we can't stress enough is research. First, you need to figure out how you're going to use your camera and […]