slice of bread 1 egg 2 pieces bacon or ham Brown meat in a skillet. Tear a hole out of the middle of the bread slice (approx. 1 1/2 in diameter). Place the bread slice on top of the strips of meat. Carefully break the egg into the hole in the bread. Cook until the egg is […]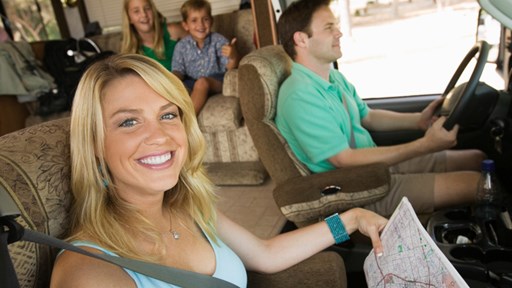 STAY CONNECTED WITH KOA!
Each month, direct to your email inbox, we'll send the best camping news, tips, recipes and more, to enhance the camping lifestyle you love so much.
THANKS FOR SIGNING UP!
We hope you will enjoy the great tips and tricks from RVing and camping experts, as well as recipes tailored to traveling.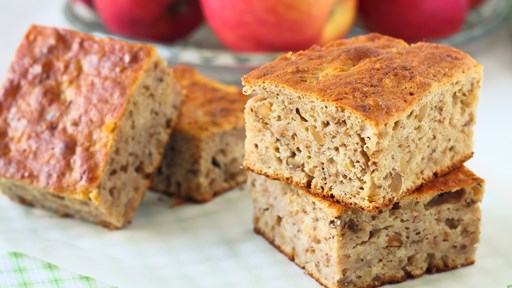 Makes 12 servings 1/2 c butter 2 c sugar 2 eggs 2 1/2 c self-rising flour 1 tsp cinnamon 1/2 tsp nutmeg 1/2 tsp allspice 1 1/2 c applesauce 1/2 c pecans Cream butter, gradually add sugar and eggs, beating well. Add dry ingredients alternately with applesauce. Stir in nuts. Bake 20 minutes over fire, remove and add top coals for about 15 to 20 minutes. Continue baking until cake is golden […]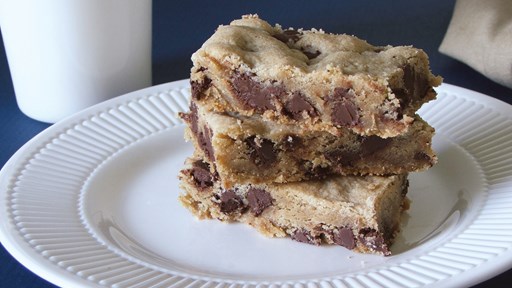 Ingredients: 1 1/2 c self-rising flour 1 1/2 sticks unsalted butter 1 1/2 c packed brown sugar 2 large eggs 1 1/2 tsp vanilla extract 1/2 c semisweet chocolate chips 1/2 c white chocolate chips 1 c pecans (toasted) Directions: Line 12″ Dutch oven with foil and spray with non-stick baking oil. Whisk the butter and brown sugar until combined. Add eggs and vanilla, mix well. Fold in flour […]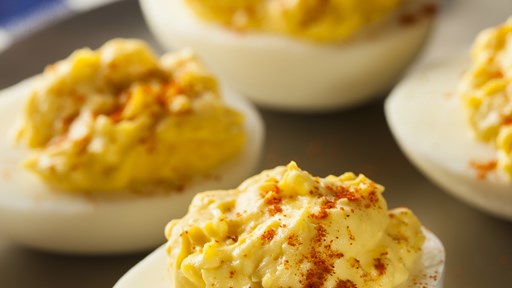 2 dozen large eggs (hard-boiled) 1 c mayonnaise 1/2 c dill pickle relish 1/4 c green onions dash cayenne pepper 1 can sliced black olives 1 can sliced green olives Slice boiled eggs in half and remove yolks. Combine yolks with mayo, pickle relish, green onions and blend until creamy. Fill egg whites with yolk mixture using cake decorator – or with a small spoon […]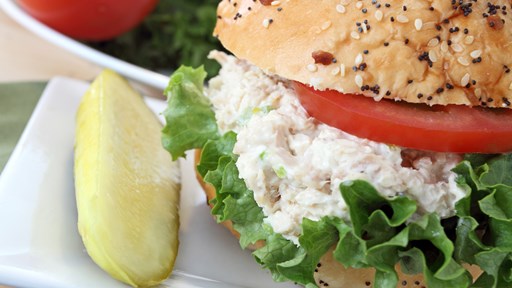 Ingredients 1 5 oz. can Swanson Boned chicken or turkey, cut up 2 hard-cooked eggs, chopped 1/4 c chopped sweet pickle 2 Tbsp minced onion 1 tsp mustard salt pepper Lightly mix chicken, eggs, pickle, onion and mustard; season to taste with salt and pepper. Serve as a sandwich filling or on crackers.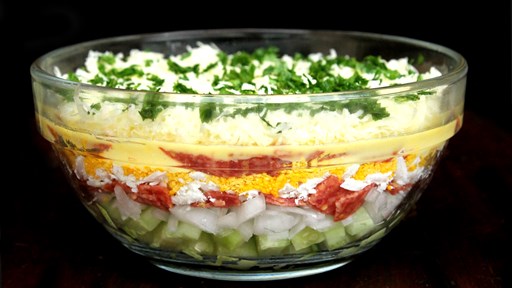 This has been a hit at pot lucks, bbq's and summer camping as a light side dish or lunch. head of lettuce, torn into small pieces 1 10 oz. package frozen green peas, thawed 1 medium chopped green pepper 4 -5 slices bacon, cooked and crumbled 1/2 c small cauliflower florets 2 stalks finely chopped celery 3/4 c plus 2 tsp. mayonnaise 1 Tbsp white […]