Reserve Now
Or Check Rates
Meet Your Hosts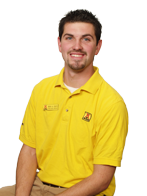 "Monroe KOA is S'more family fun than should be allowed!"
We had an amazing year last year and are excited what 2014 will bring. We were able to bring in new activities and events-but the best thing of all was seeing so many familiar faces. It warms my heart to give families back the opportunity to relieve their favorite childhood memories!
So how can we improve on a great year with an even better one? I'm excited to show you! We've installed 5 new deluxe cabins-2 of which sleep 8 to accommodate big families. plus not only are we keeping our thrilling themed weekends, we're also offering wild weekday activities as well! Whether you're looking for a stacked and packed weekend or a more relaxed weekday weekday, we'll have it waiting for you.
Think we can't top 2013? Well you're just going to have to come check it out for yourself! Looking forward to seeing you this season!